"Walking is often viewed as an act of resistance,
at least in terms of the individual feeling empowered to shed societal expectations, 
identify tendencies to subjugate nature, and assess the status quo."
– Abigail Doan, Environmental artist and researcher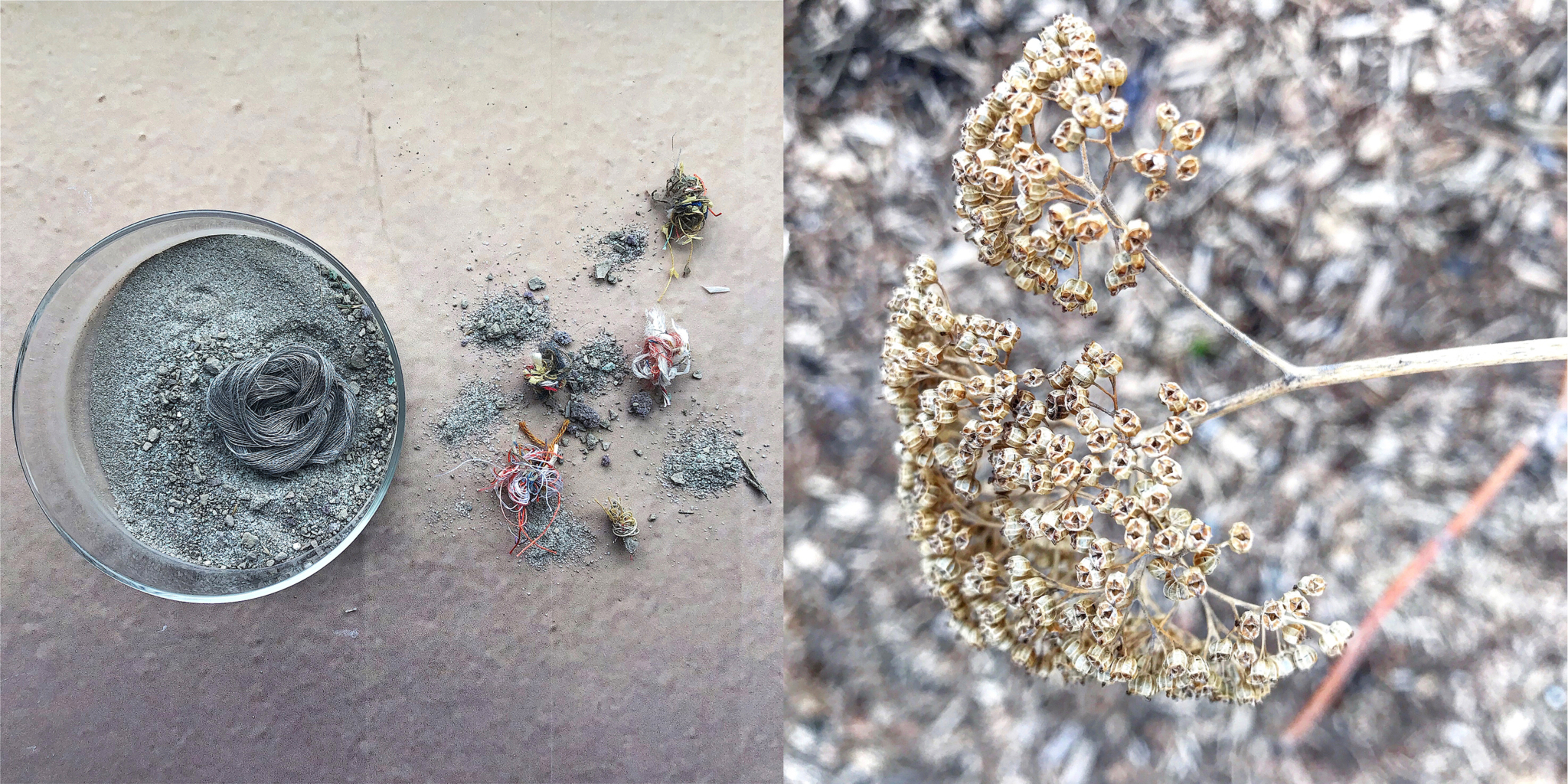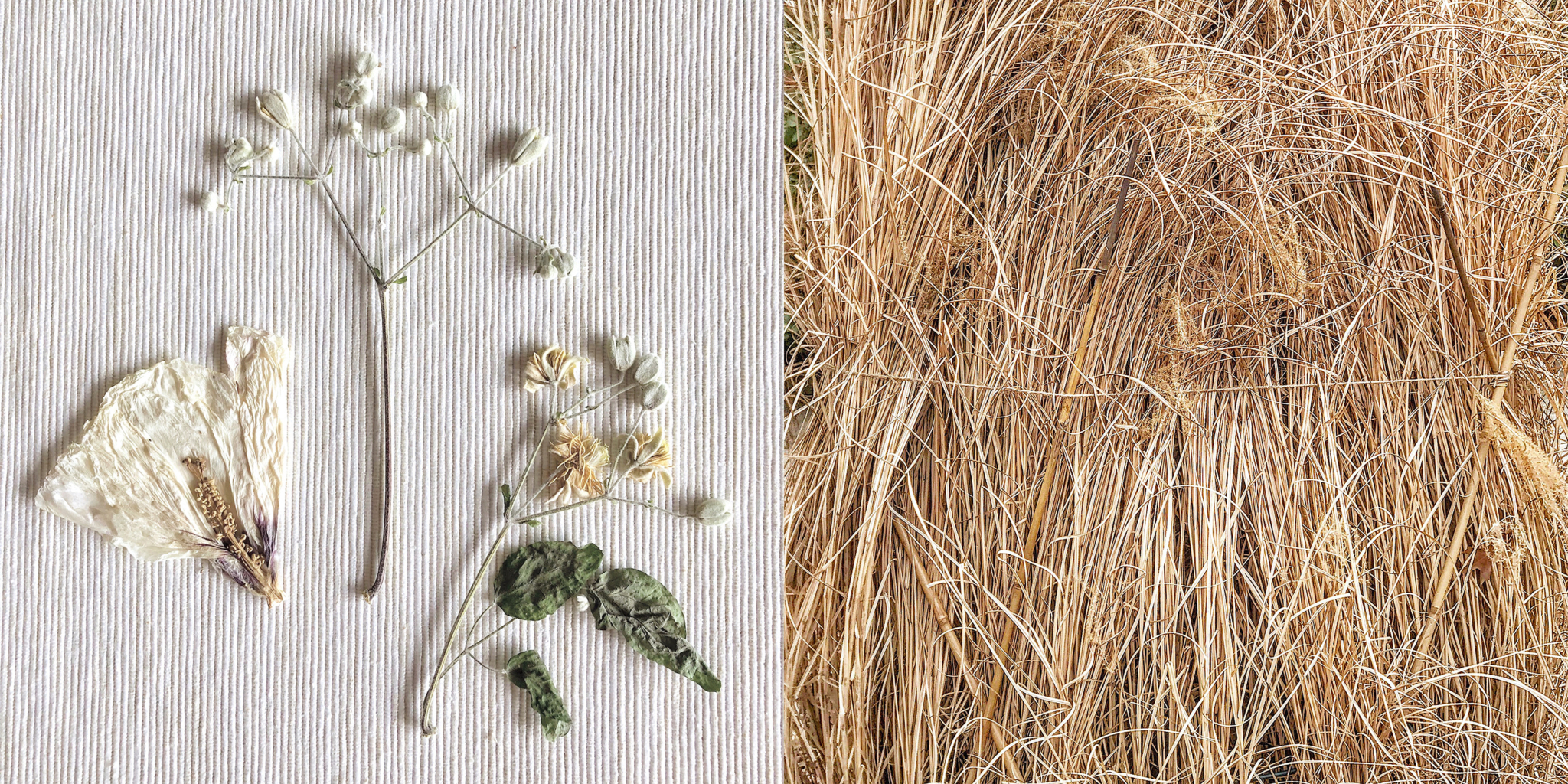 What triggered or compelled you to embark upon the notion of "slowing down," and why is it important for you?
As an environmental artist and researcher, I wanted to experience how the act of slowing down might reframe my creative process and current views. Given the urgency we face in connection with climate change and the migratory phenomenon, I also wanted to find ways to become better sensitized to atmospheric shifts and materials underfoot while witnessing ongoing adaptation.
The development of Walking Libraries as an archiving concept and movement practice was a way for me to confront my own layers of mental stasis, and in turn, come into contact with my surroundings in ways that might reveal solutions for greater resiliency and connectedness moving forward.
Walking Libraries is intriguingly framed as 'walking as an art form.' What are you searching for, and is there a specific process you use for the project? And, how do you view 'the library' as a potential mapping tool for others?
Walking as an art form is not at all my creation. Artists, writers and travelers throughout the ages have adopted this practice as means to explore and record regional and cultural narratives. Walking is often viewed as an act of resistance, at least in terms of the individual feeling empowered to shed societal expectations, identify tendencies to subjugate nature and assess the status quo.
The integration of walking into my own daily routine was an attempt to move beyond the studio in order to observe events more directly, and to preserve these findings for myself and hopefully others. Walking has always been a form of mapping for me. Picking up where my previous projects on psychogeography and the use of fiber on the land or in urban spaces left off, my walking practice has become a way for me to thread together disparate ideas and navigate shifting terrain.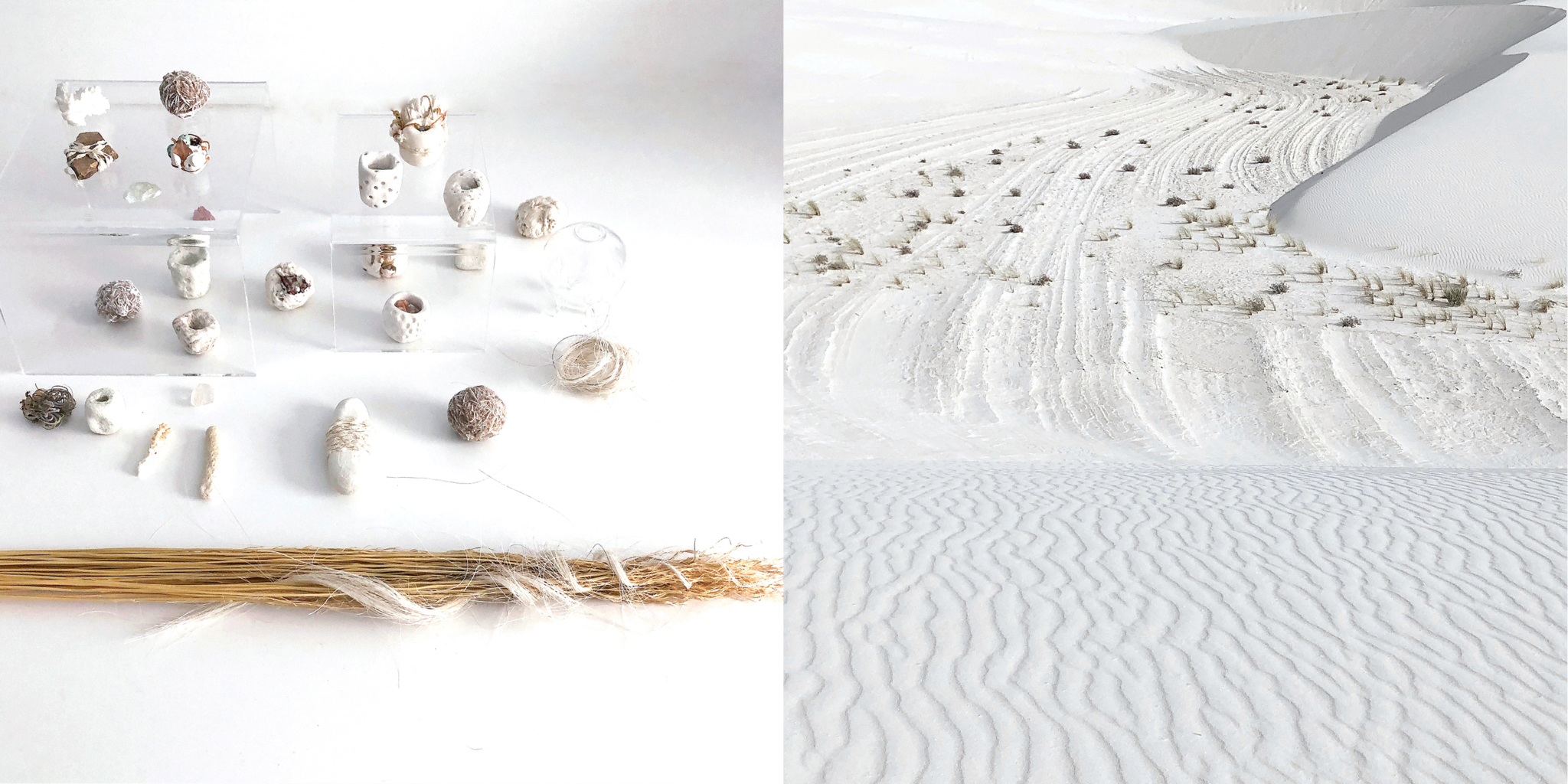 What transpires during this process of incorporating movement into seeing, observing and documenting?
To date, most of my excursions for Walking Libraries have been solo outings. This was a conscious artistic decision, as I find that walking in silence and drifting is essential to discovering phenomena that I might not otherwise notice if engaged in conversation. I also do not seem to respond to materials as creative stimuli in a formal studio setting. Occasionally, I have invited individuals to join me during walks and shared the project and its methods with art and design students in the U.S. and Europe.
How is being site-specific integral to this work?
I typically identify locales in conjunction with studio research that I am doing on historical events or cultural/environmental preservation outreach. This has led me to the Zumwalt Prairie in eastern Oregon during a residency at The Jennings Hotel, as well as to the ancient shepherding footpaths of the Rhodope Mountains of Bulgaria for the Haemimont Foundation.
I also feel a need to return, time and time again, to the open spaces of the American West, as this geographical zone has played such a vital role in the Land Art movement. A past artist residency at The LAND/An Art Site in Mountainair, New Mexico, was pivotal in my decision to begin documenting site-specific materials and atmospheric conditions with a surveyor's or lab technician's approach. I had 40 acres all to myself while walking The LAND each day. This gave me the opportunity to observe, document and interface with my environs, which further highlighted conditions that extended beyond the depiction of place as something that is meant to simply inspire or to provide workflow.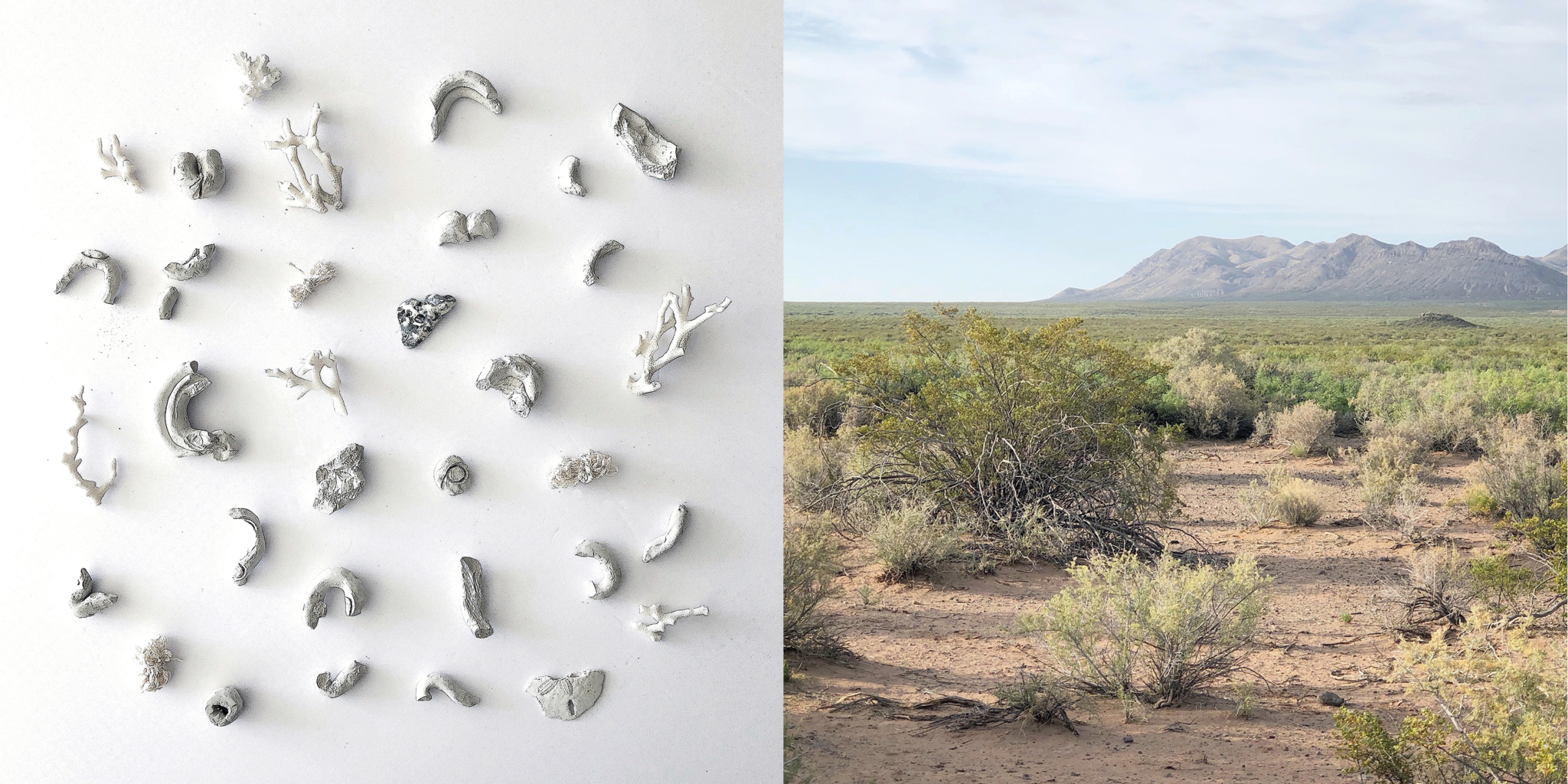 You mention that Walking Libraries is not only about slowing down, but also about taking a deeper look into the "fissures of daily life and the fragility of our environs." Would you elaborate?
During the time that I dedicated to creating a platform for Walking Libraries, I accumulated visual imagery and site-specific materials not only relevant to my own experiences but also as inspiration for others to initiate their own investigations. I have always wanted the project to be about immersion and connectivity with one's immediate environs — particularly at a time when extreme climate events are making us increasingly anxious or unsure about our influences within the natural world. By actively walking and observing (and potentially preserving), a vocabulary emerges in conjunction with direct witnessing. Future actions somehow feel less daunting and assimilation feels empowering.

How do you envision the link between walking and observing to preservation of the natural world? How and what can we learn from that?

With the goal of not only slowing down, but also looking more critically and deeply into the fissures of contemporary life, I can say that a more realistic understanding of self in relation to the natural world is attainable. In the Anthropocene, we often skim the surface of the present geological age in a manner that leaves us feeling dissatisfied or off-balance. We have positioned nature as a limitless source for the materials that we consume and spaces we mismanage. Our efforts feel out of sync with strategies that formerly helped to connect us with place and even each other.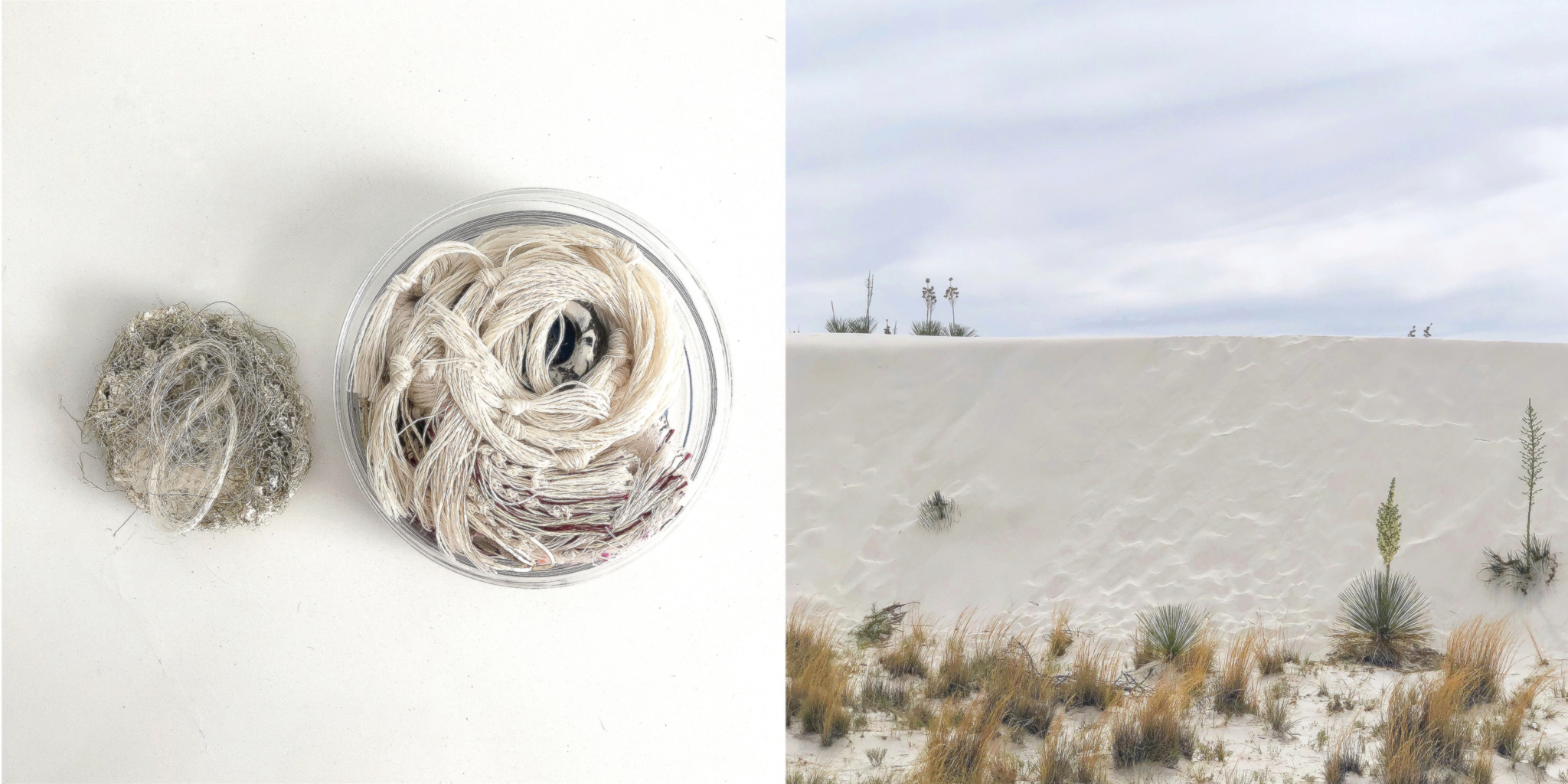 What were the interconnections – or disassociations – you discovered during the course of the project? And, how has it inspired change in your perspectives toward work and life in a larger sense?
One critical discovery during my walks was the interwoven prevalence of organic matter and cast-off debris that repeatedly appeared like a mirror held up to our current predicament. This, for me, was the most valuable take away from a project that originated as an opportunity to be fully and meditatively immersed in 'pure' nature. My work has subsequently shifted from "making" to a documenting or synthesizing endeavor.
I think critically about what needs to be made and what the impacts will be long term. Created as a movement arts research project with a social practice component, Walking Libraries has expanded into a visual lab experience that addresses the art of slow distillation as a means to preserve place and possibly our collective future.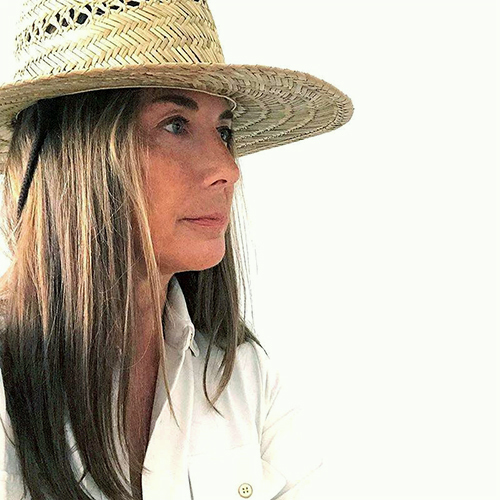 Environmental artist and researcher Abigail Doan divides her time between NYC and Europe. Her archival process explores the language of handmade design objects, craft methodologies, movement arts and print editions/publications. Beyond the exhibition of her own projects, Abigail is an advisor for cultural heritage initiatives, environmental programming and handcraft preservation, in conjunction with her role as the Program Director for the Haemimont Foundation in the U.S. and Europe. She has also worked as a researcher for documentary films and an art director for multimedia projects on archaeological and historic sites. Her most recent project documentation and research archives include Lost in Fiber, Toolshedding and Walking Libraries (2016-2019).
EDITING: COPYRIGHT © MOOWON MAGAZINE /MONA KIM PROJECTS LLC. ALL RIGHTS RESERVED.
PHOTOGRAPHY: COPYRIGHT © ABIGAIL DOAN. ALL RIGHTS RESERVED.
TEXT: COPYRIGHT © MONA KIM / MOOWON MAGAZINE. ALL RIGHTS RESERVED.
TO ACQUIRE USAGE RIGHTS, PLEASE CONTACT US at HELLO@MOOWON.COM