An Online Magazine
unearthing noble values of the past,
capturing the essence of a place,
and inspiring respect for the ways people
make or do things.
It exists to connect you
to the unique, extraordinary people
and things of our world:
masters who revive vanishing arts,
ideas and places that embody
beauty and authenticity.
An Online Store
bringing you
unique, hand-picked pieces
discovered through travels around the world.
or created by the protagonists of our stories.
They are limited-edition pieces,
creations of uncommon beauty and integrity,
or rare pieces born out of noble initiatives.
Moowon Crafts Unique Stories for Brands & Institutions
"Work of Art"
"Soulful"
"Visceral"
We are grateful for the extraordinary feedback we've received from our audience—an eclectic, international mix of people who love and are involved in fashion, trends, artisanship, art and travel—on our ability to craft a compelling story. This informs us that we have something unique in our storytelling and our high-end film and photography-driven presentations to
help brands and organizations reveal their values, essence, and beauty,
in 3 different ways:
1.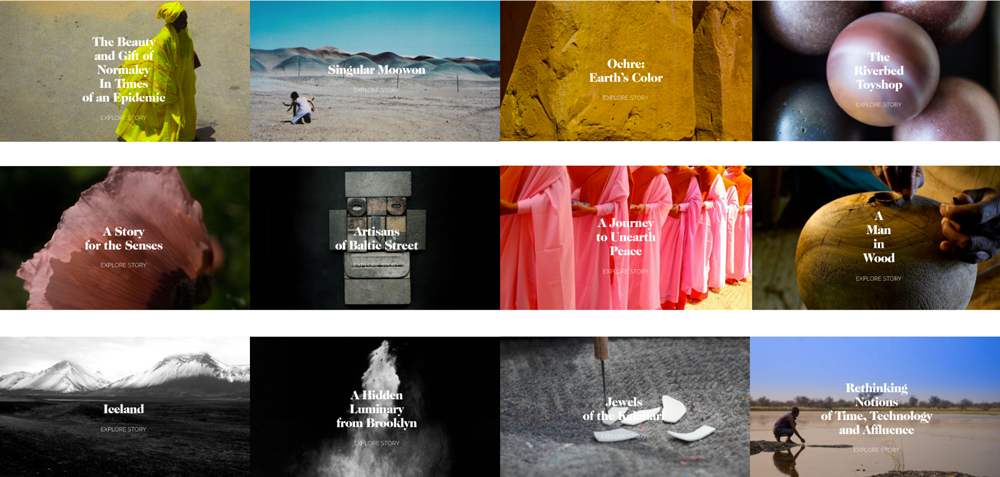 Sponsored Stories on MOOWON.COM:
Recounting human values is at the heart of the Moowon project.
As means to sustain this mission, and to continue bringing free content to the world, we are offering this opportunity to brands, institutions, and entities who wish us to tell their inspiring story, or to create a story about their savoir-faire. To maintain transparency to our audience, sponsored stories we craft include a mention, "with the generous support of".
SEE OUR STORIES

2.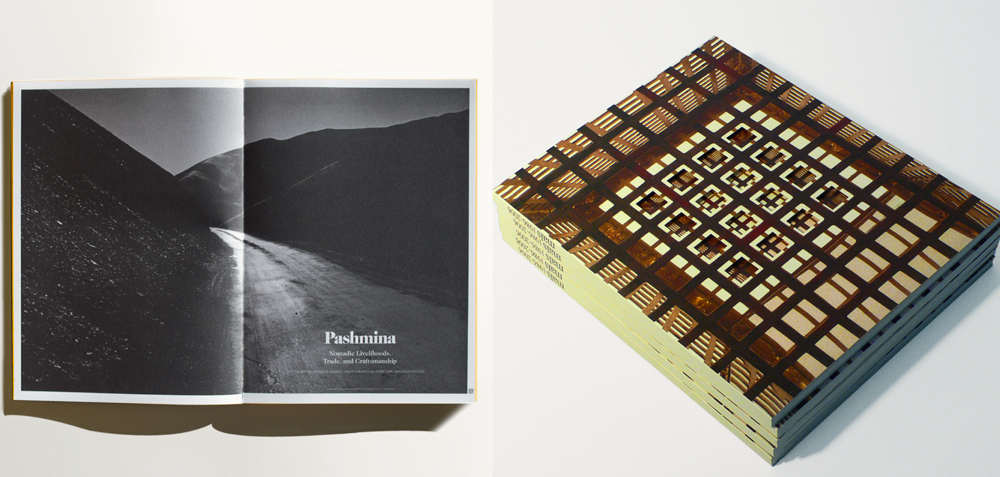 Online + Print Editorial Concepts & Stories:
For travel brands, tourism entities, fashion brands, NGOs, and cultural institutions and associations, to name a few.
Concept, curation, design and production of books, magazines, brand books.
SEE OUR PORTFOLIO
3.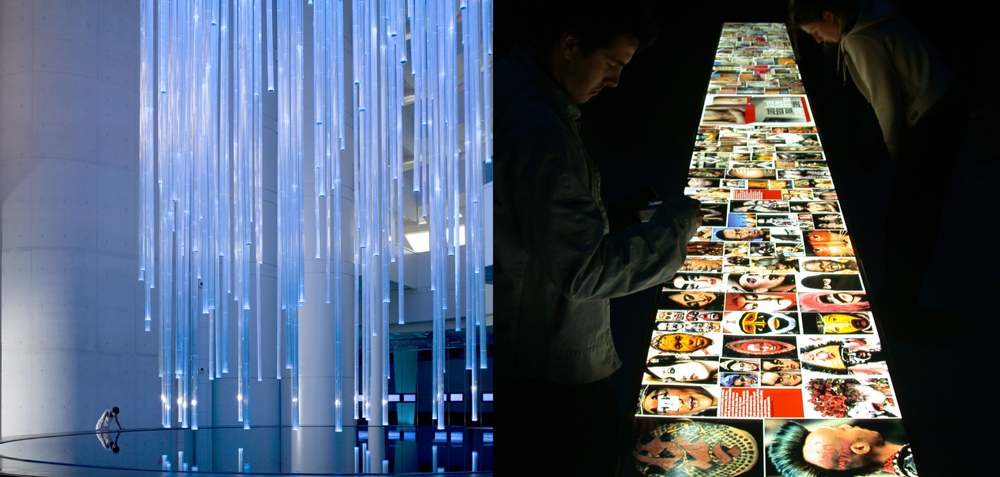 Narrative and Experiential Spaces:
Museum experiences, thematic exhibition design, store environments, storytelling through space.
Concept, curation, design, production.
SEE OUR MUSEUM PORTFOLIO
SEE OUR BRAND SPACES PORTFOLIO
CONTACT US AT HELLO@MOOWON.COM TO DISCUSS YOUR PROJECT.

Moowon's Founder
Mona Kim is the founder of multidisciplinary design consultancy Mona Kim Projects. She is an award-winning Creative Director, educator, and lecturer, with over 25 years of experience creating large-scale experiential projects for museums, international cultural exhibitions, and fashion. Her work has been featured in The New York Times, WWD and The Creative Review, and publications by Gestalten and The Art Institute of Chicago.
Her museum and exhibition work for cultural institutions and world organizations, such as the Canadian Museum of Human Rights, World Expo, Museum of Tomorrow (Museu do Amanhã), and UNESCO-sponsored projects, gave her the opportunity to document and be exposed to some of the most amazing and distinctive examples of world social realities and cultural expressions. She designed public space experiences and co-curated world issues, such as endangered languages, cultural diversity, and sustainability, with curators, scientific committees, and field experts.
It all started from here:
Burma, 1997: Monks at Mahagandayon Monastery demonstrating how they drape their beautiful crimson robes.

The first trips to Asia during the 90s, whilst living and working in New York, unleashed an incurable wanderlust for Mona Kim, the founder of moowon. The world seemed to suddenly open up revealing LIFE, a vibrant mesh of the ancient, the modern, the unseen, the primal, and the magnificent.

Moowon* is an initiative that connects Mona's passion for travel (35 countries and counting) to her love of beautiful things. It answers a long-standing dream to be a photojournalist, to go around the world, discover different realities--and, of course, obsess about traditional costumes while at it.

Hence, this platform was born to offer a glimpse of the world, framed in a unique manner through the eyes and words of its contributors.


* In Chinese character,

"MOO" signifies "exuberant, luxuriant. thickly wooded".
"WON" signifies "garden, courtyard, field, pasteur"
---
Contributors:
Photographers, writers, journalist, scholars, or persons with interesting content that needs a home:
Moowon is a platform open to quality content. We welcome submissions in the form of essays, stories, photo-essays, and documentaries.
Please feel free to contact Mona Kim at hello@moowon.com
Your contributions will only make it richer!
---
Suggestions:
We appreciate any comments and suggestions you may have for improvements.
Please feel free to contact Mona Kim at hello@moowon.com.
Looking forward to hearing from you!