For anyone who has ever visited a large-scale fair, leaving with a depleted mind and body is a common aftereffect.
Although I am personally adverse to settings that promise too much of everything, I took a deep breath and finally thrust myself into this year's Maison Objet. This forced impulse came from the hope that, perhaps, there is that minute probability of finding a hidden gem..
Indeed, at the last hour, that magical moment did arrive.
Something quietly yet powerfully lured me to block out the buyer frenzy, the harsh lights, the smell of semi-industrial food stands, smell of commercialism, and overabundance of objects and marketables in the synthetic environment surrounding me. It was a series of fragile and visceral hand-sculpted wax pieces—fragments of petals, voluptuous flower forms, translucent cabbage leaves and plant-like forms—all highly emotional, primal, alive, and extraordinary.
These organic forms emanate from a delicate and quiet soul named Mona Oren,
a Paris-based Israeli artist, whose being and work is one.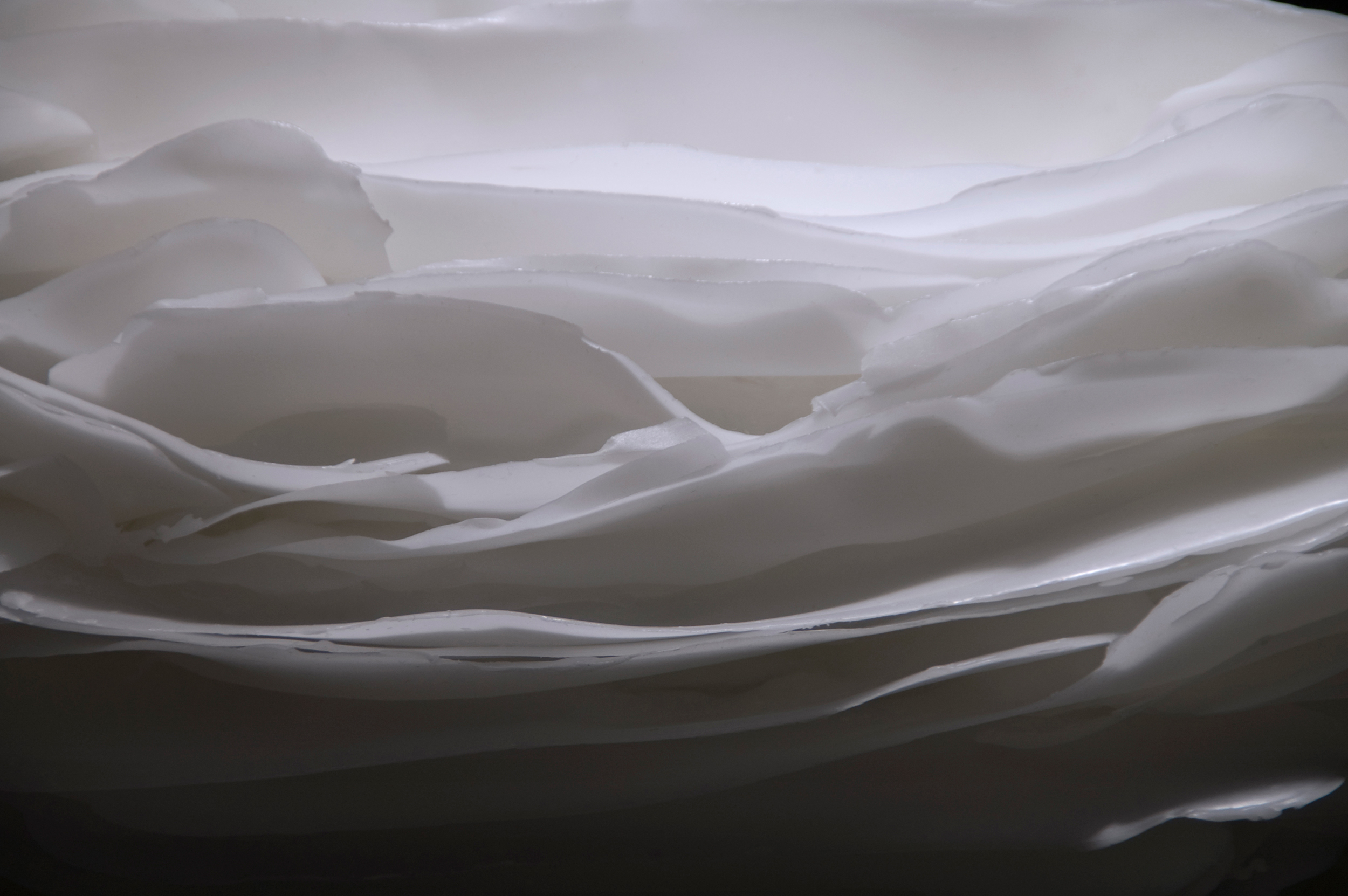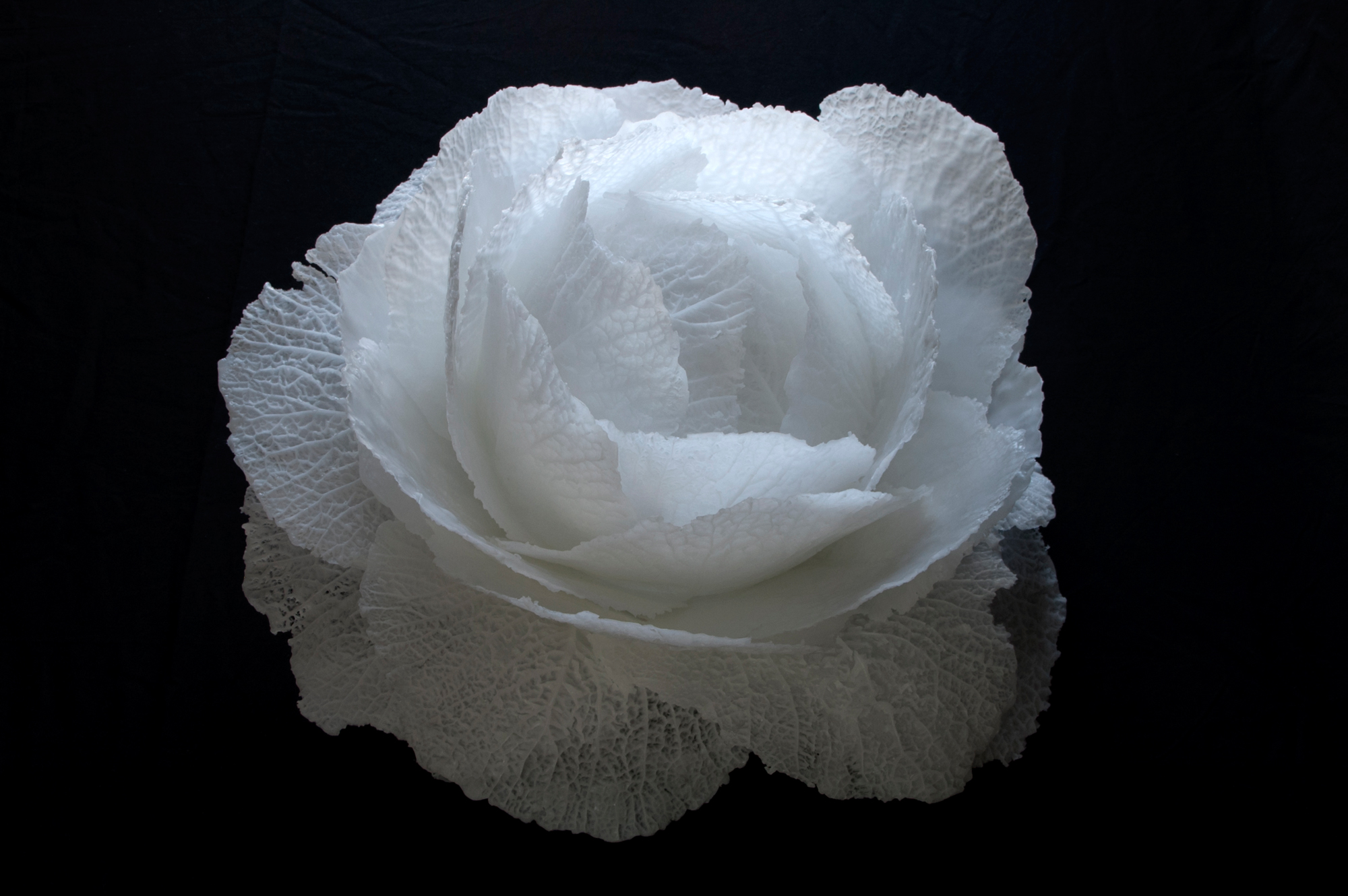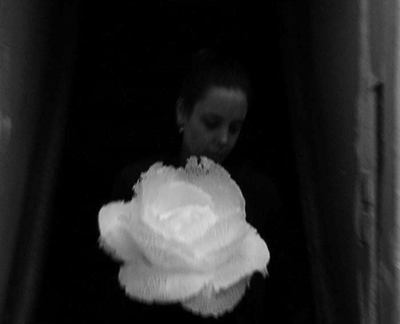 Still frame from video "Letting Go"
by Carmit Harash

They Come from Within
Vulnerable.
Sensual.
Intimate.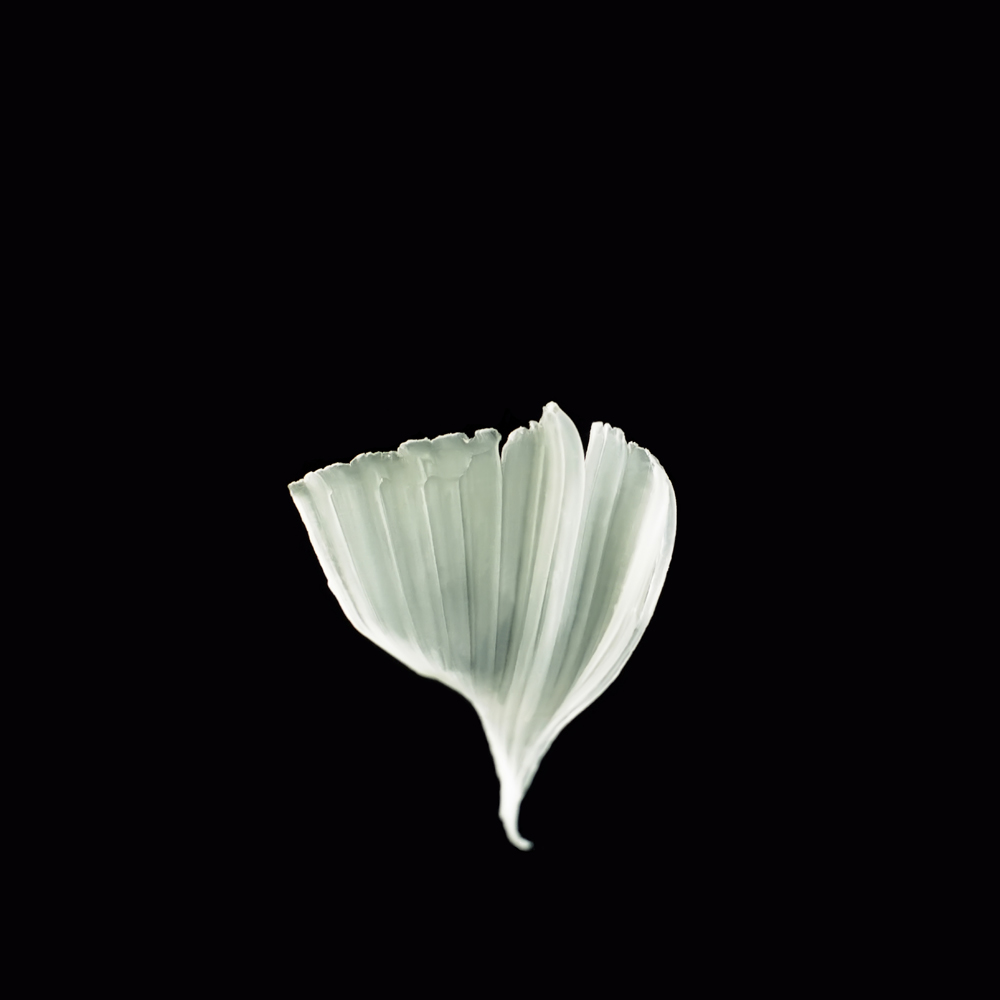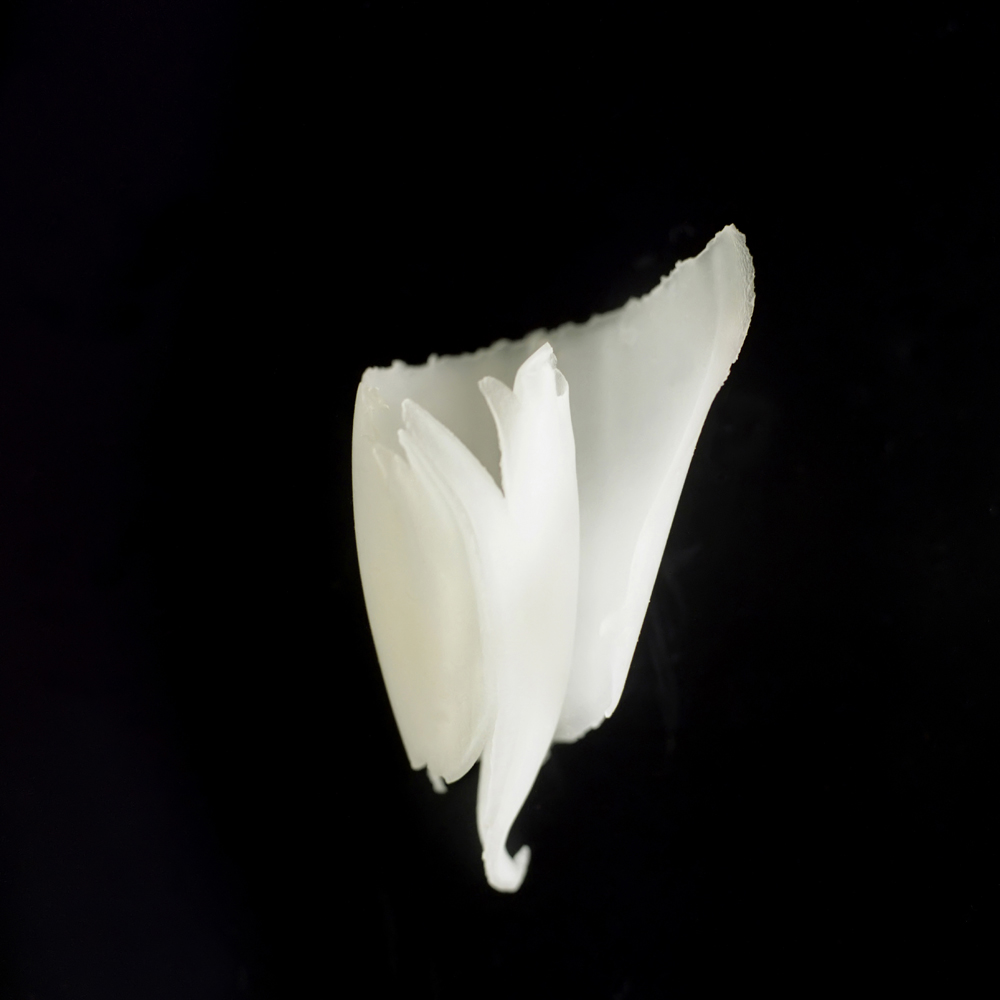 SELECTIONS FROM THE ABOVE "FRAGMENT" SERIES
( LIMITED EDITION ART PHOTOGRAPHY )
NOW AVAILABLE FOR PURCHASE ON MOOWON GALLERY
Mona's organic forms come to life in wax sculptures, to reappear in photography, video and installations, transitioning gracefully and fluidly between these mediums. But what ties these together and makes them compelling is they seem to come from a deeper place, from within. And when a person's work possesses that rare quality, it inevitably transmits that unexplainable and mysterious something and moves the soul of the viewer.
"It is all based on that. And it is all about emotions and intuition…the shapes and behavior of petals or flower-like forms. As much as I love botanical drawings and am fascinated by them, those require a different approach; they are more academic and scientific. Wax, on the other hand, is an emotional medium for me. I cannot describe it otherwise. And the work I do with it is quintessentially intimate, because the material allows me the direct contact I seek."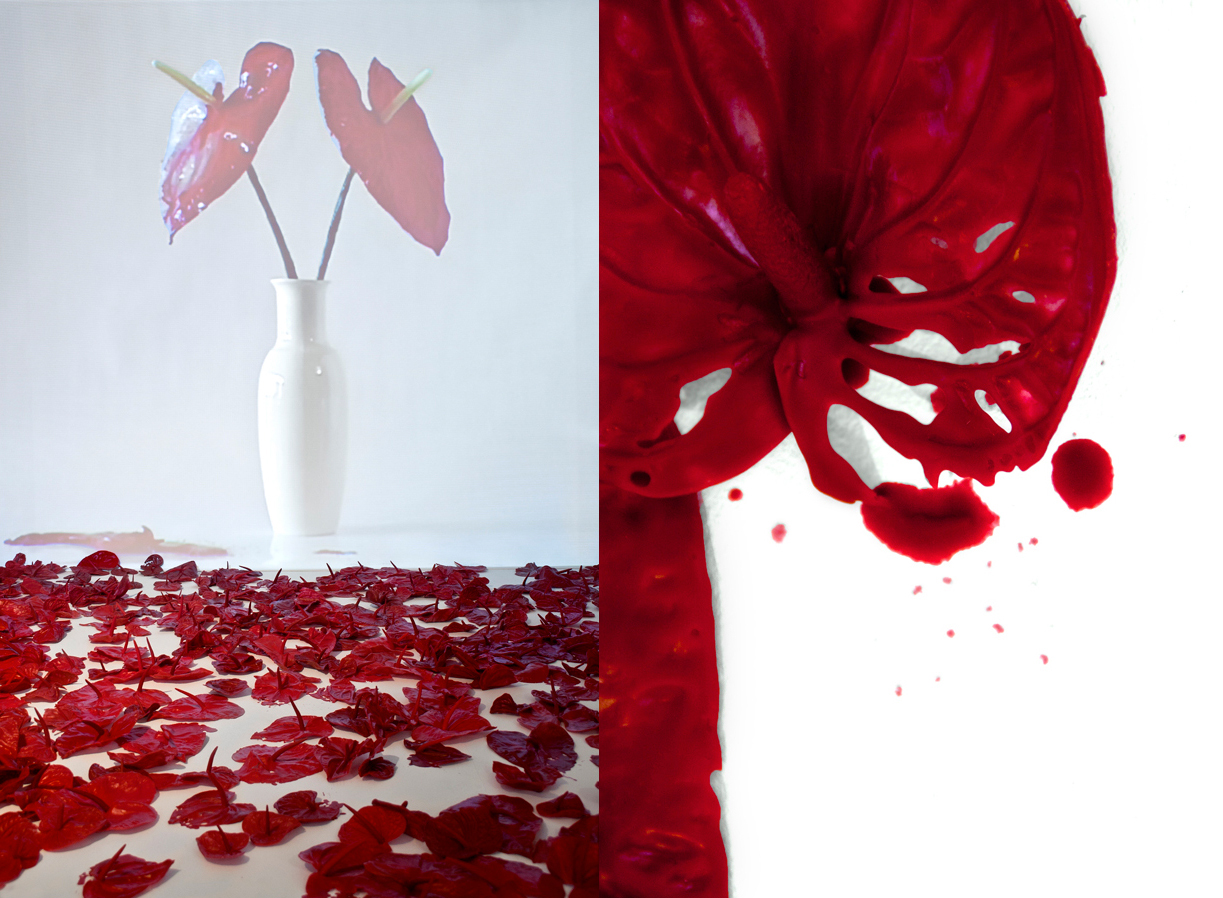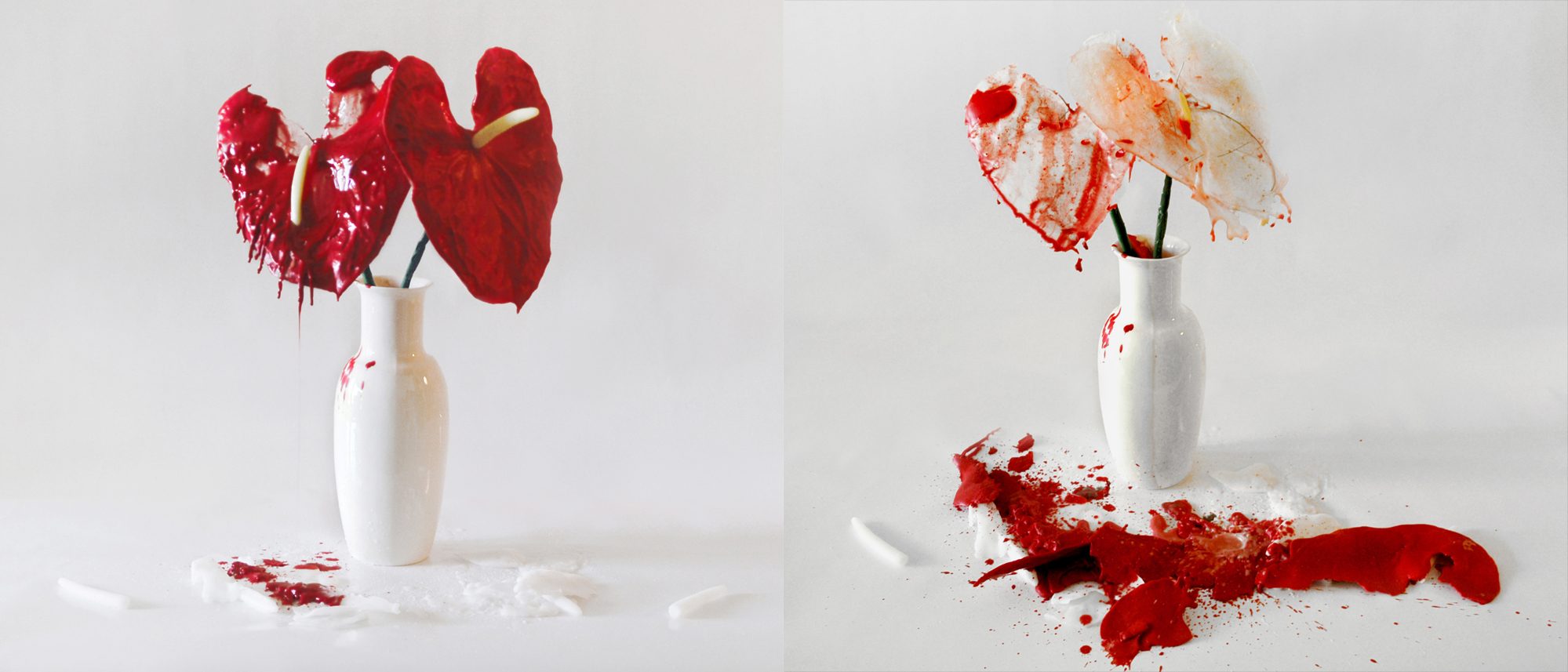 "For me, some flowers which are so 'beautiful', go beyond aesthetics. Perhaps I have a need to achieve the kind of beauty that can be overwhelming or stretch it to that extent so that I can hold all these emotions that otherwise would have nowhere to go." Nature morte en rouge et Blood Flowers, for example, was her reaction to a very painful moment in life. In this emotionally charged body of work, sculpted red anthuriums melt, drip, and collapse violently in a video that is itself physically framed by a blood-like field of sculpted red petal fragments. "That's the way I take it in and let it out."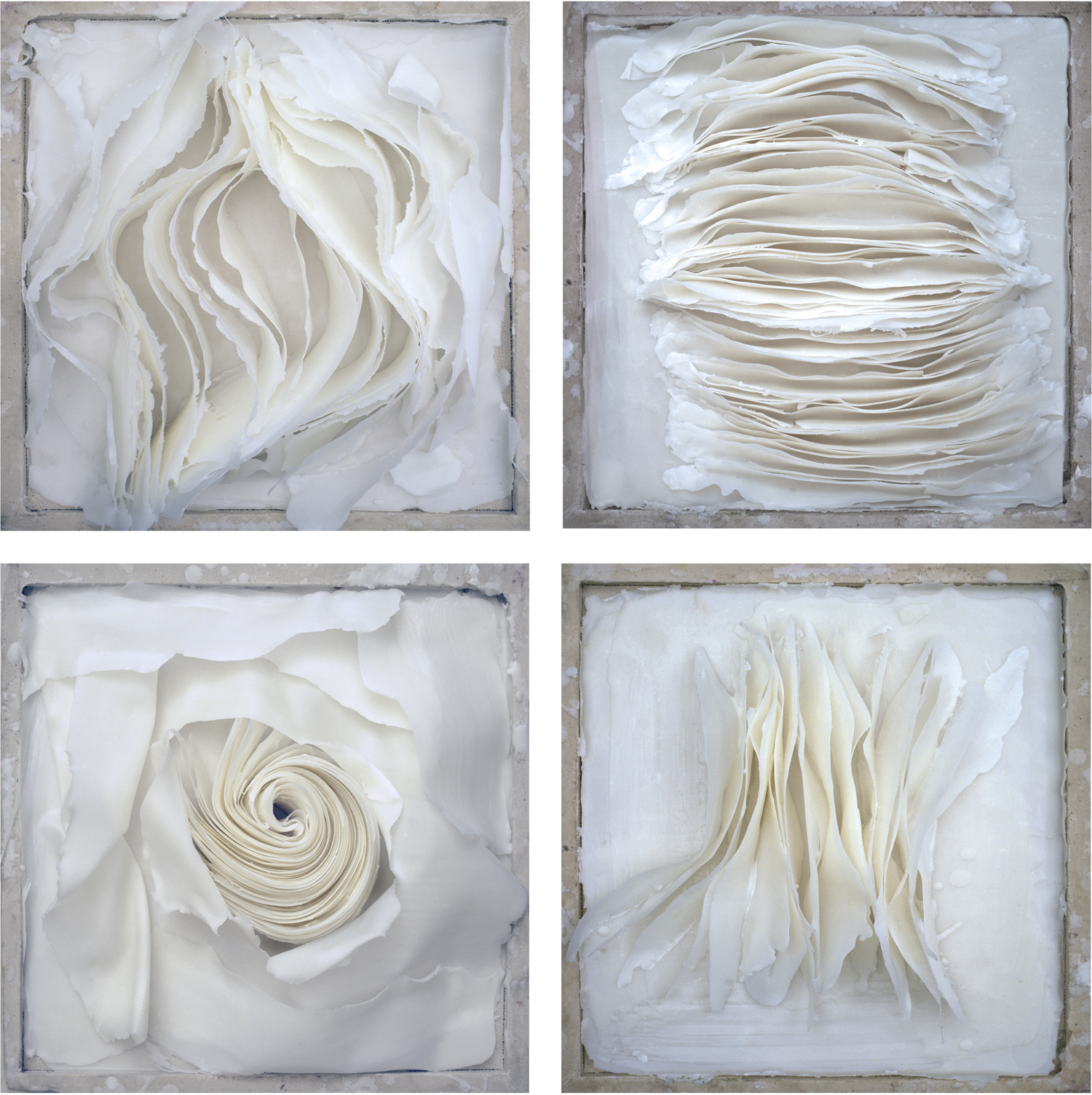 Photo: Helen Michaelsen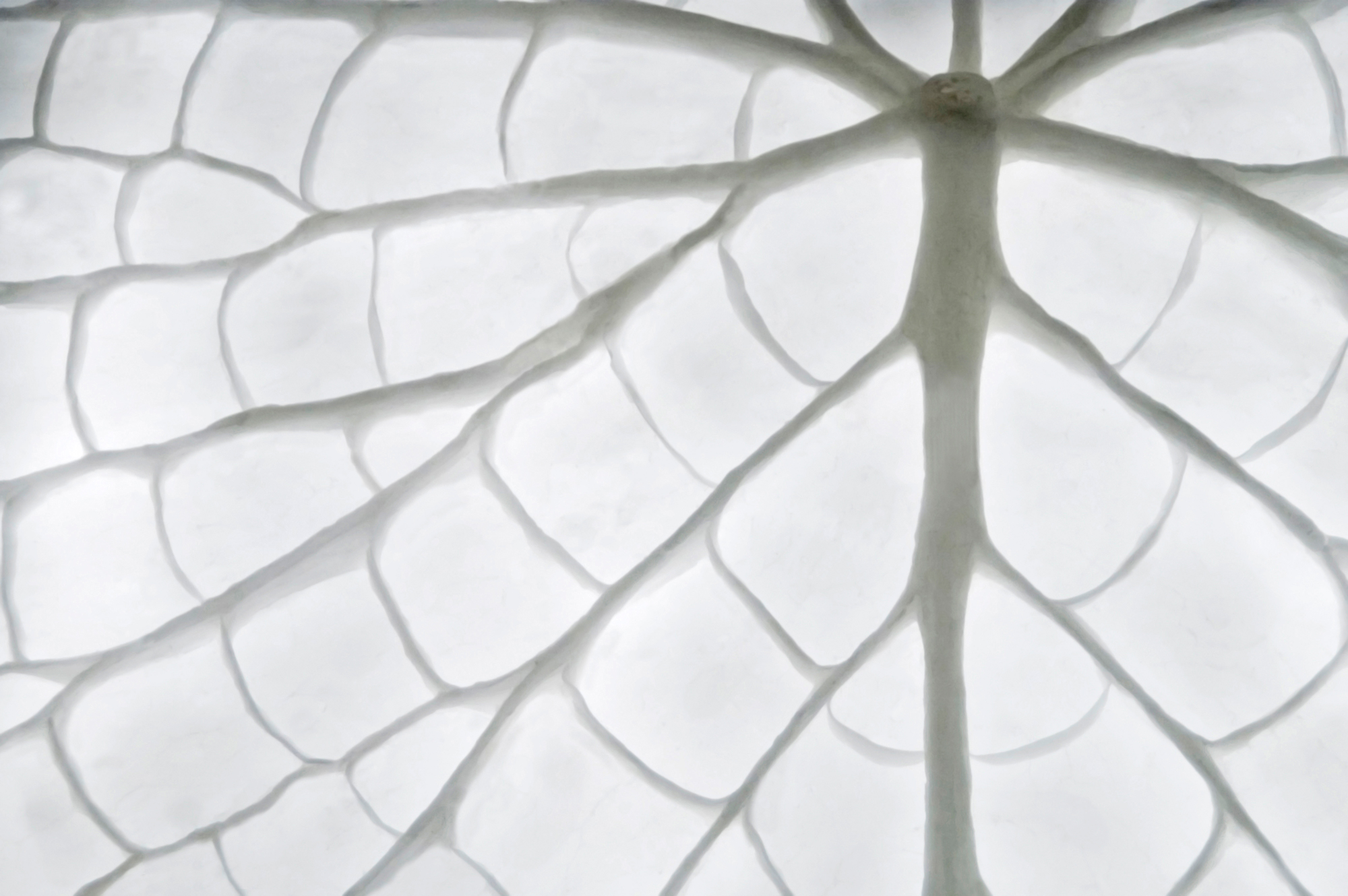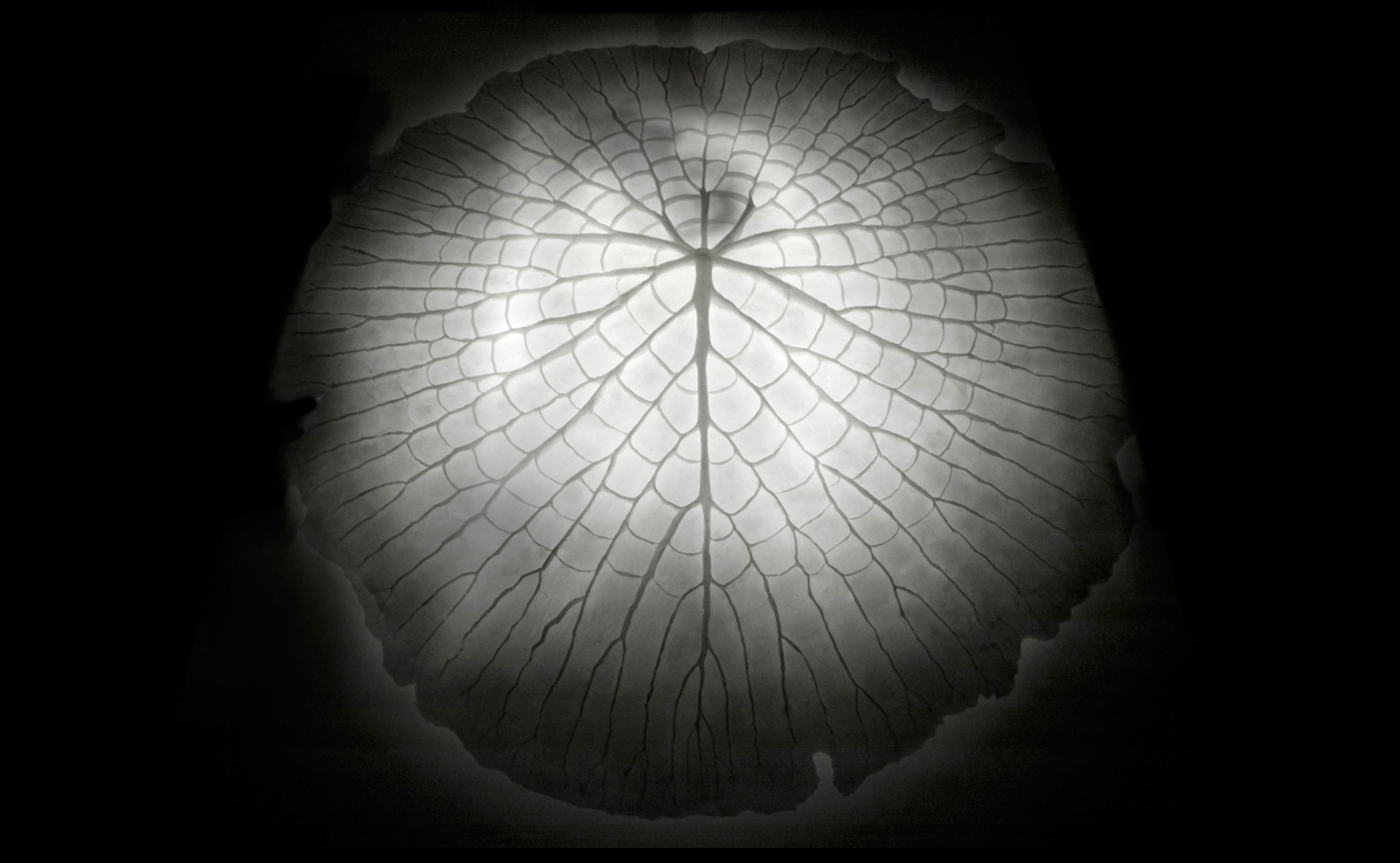 The genesis of her affinity and inherent sensibility to plant-like or organic shapes may be connected to her brief yet vivid childhood in Hawaii. Between the ages of 8 and 10, Mona lived in this fertile ground where new and different sensations may have been triggered at an early age.
"I had an incredible experience as an Israeli going to the other side of the world, where–as cliché as this may sound–flowers and nature had such a strong presence and were elements of daily life. In the deeper sense, this was so different from what I knew in Israel. In Hawaii, flowers were everywhere, and people interacted with them in many ways. At school, each of my classmates brought a lei as a farewell gift. Such things last in memory and mark the soul. And I believe something in that experience is connected to my tendency to work with nature-like forms. Also, initiation to 'another world' gave me courage later in life to go somewhere else to create a life space for myself and my work rather than staying in Israel."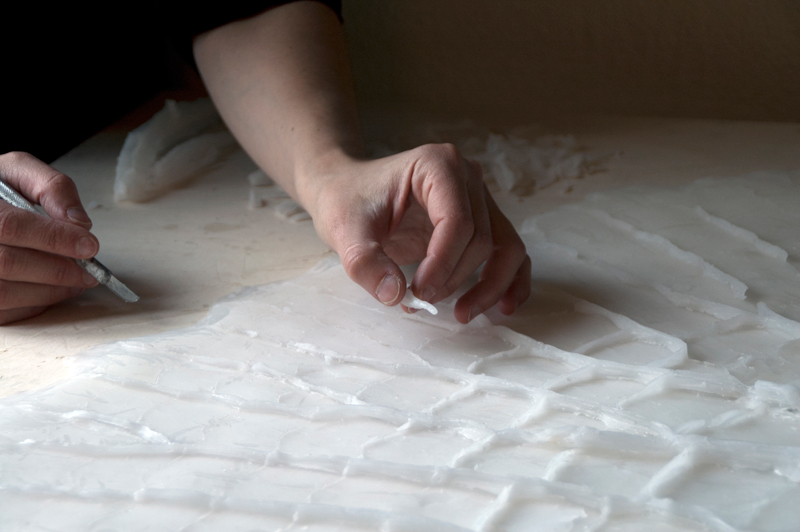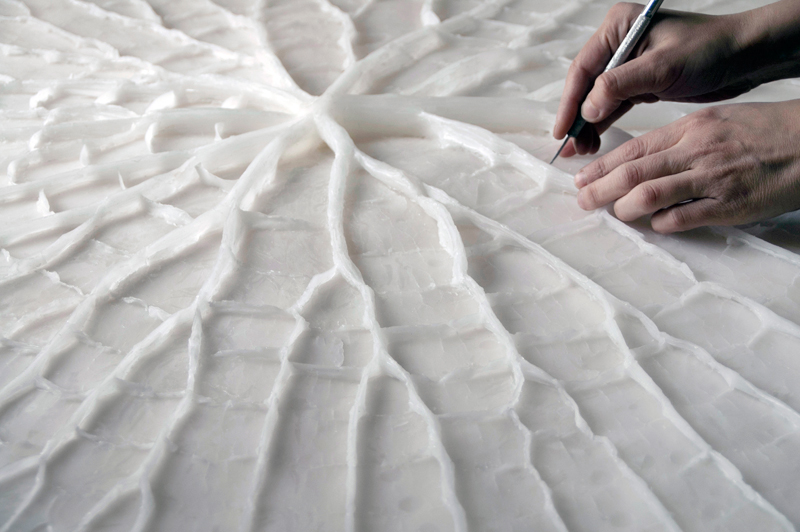 (TOP LEFT, RIGHT) Photos: Shani Orstav / (ABOVE) Photo: Mona Oren
Although free-form abstract shapes that recall these organic elements were already visible in her drawings and sculptures during her high school days, Mona's actual encounter with wax as a sculptor's material transpired in Paris during her studies at the Beaux-Arts. She was drawn to the simple, direct and intimate relationship that wax permitted between her hands and the materials, as well as its softness and malleability which gave her flexibility to create this vocabulary of organic shapes.
But Paris, her setting, has been the most significant stimulus in shaping her sensibility: its tendency for subtlety and contained beauty, its quietness and intimacy, its understanding of l'art de vivre and aesthetics of another order.

"It is almost parallel to what I am creating here and how I build my work. The level to which they take it here is something that one rarely witnesses elsewhere—even down to cakes and boulangeries! It goes beyond what it tastes like or how it looks."
WE ARE EXCITED TO ANNOUNCE
THE LAUNCH OF A MONA'S RARE PHOTOGRAPHY SERIES
NOW AVAILABLE FOR PURCHASE
ON MOOWON GALLERY
( LIMITED EDITION ART PHOTOGRAPHY )
Photo: Yossi Asher
Mona Oren is an Israeli-born artist who lives and works in Paris. A graduate of the Ecole Nationale Supérieure des Beaux-Arts in Paris, Mona Oren has worked for over ten years for Paris Maisons such as Hermès, Chaumet, Dior, Yves Saint Laurent and Guerlain. Her work has been exhibited in France, Australia, Thailand, Israel, and belongs to various museum and private collections. Working in the mediums of sculpture, installations, video and photography, she exhibits her work regularly in solo and group exhibitions. Her work, especially her wax sculptures, has been published in various publications, including Bloom, AD, Le Monde d'Hermès, Marie Claire Maison, Lady Globes, Designer Magazine and Palace Costes. Mona is represented in Paris by Gallois Montbrun & Fabiani Agency and L'œil du Vingtième Gallery.



PHOTOGRAPHY: COPYRIGHT © MONA OREN, © SHANI ORSTAV, © HELEN MICHAELSEN, © YOSSI ASHER. ALL RIGHTS RESERVED.
"LETTING GO" VIDEO STILL: COPYRIGHT © CARMIT HARASH. ALL RIGHTS RESERVED.