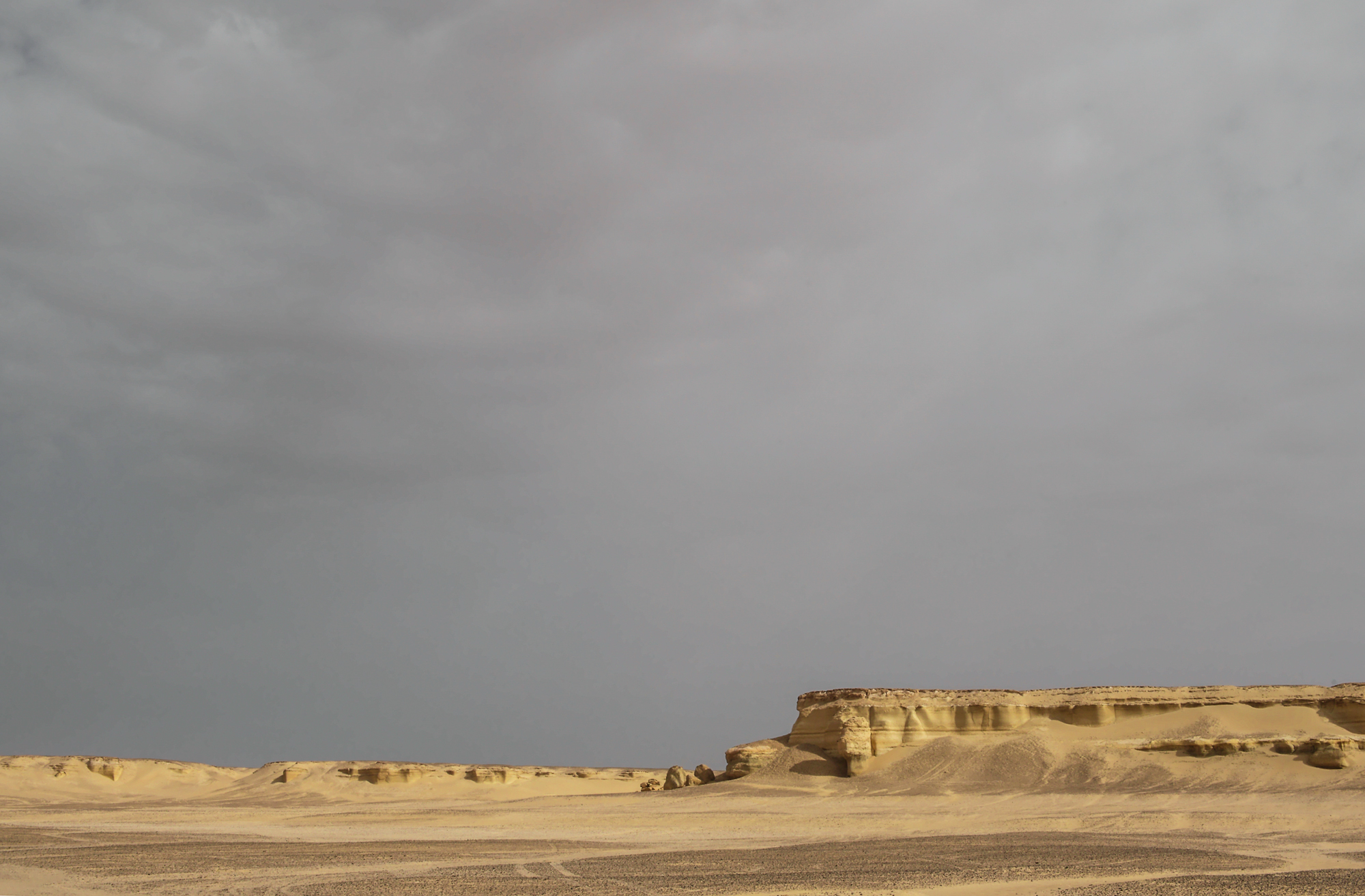 Vast.
Empty.
Silent.
Hypnagogic cliffs and buttes, sculpted by wind and water.
Water,
has disappeared.
But one "sees" the imaginary sea and the creatures that inhabited it,
swimming and weaving in and around the rocks.
Wadi Al-Hitan,
also known as Valley of Whales.
Western Desert of Egypt.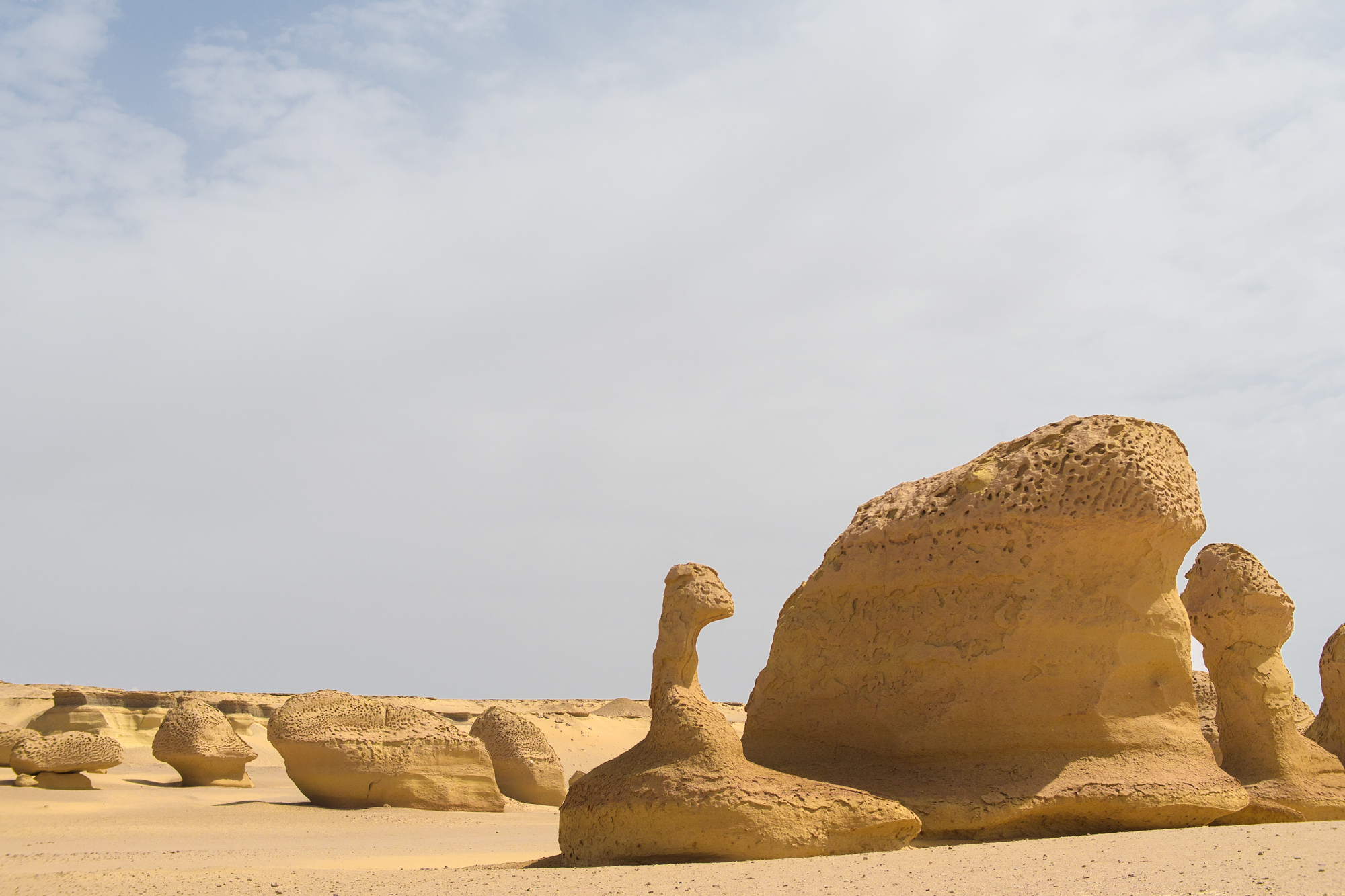 Between 250 million and 35 million years ago, most of present day Egypt was immersed in the Tethys Sea.
Over time, sediments from the eroding African continent flowed into the sea and a thick sequence of sedimentary rocks started to form.
As the rocks came into being, the fossils of marine life and species embedded themselves into their forms as petrified proof that they, too, had existed.
Fossilized mangrove trees. . . petrified remains of forests and ancient trees. . . fossils of sea cows, crocodiles, sharks, marine turtles, clams, crabs, sea stars. . . and, the ancient whales from the Eocene and Oligocene periods.
Here lies evidence of a compelling story of evolution.

The fossil remains of the now extinct Archaeoceti, the earliest suborder of whales, bear witness to the transition from their land-based existence to their emergence as marine mammals.

Millions of years ago, all this marine life had passed away. Yet their presence is still felt in this eerie desertic seascape.
Since time immemorial, the colors of underwater biodiversity had been stripped down to the color of the sand and the color of the sky. Yet one can still "hear" the vibrant soundscapes emanating from the silent imprints of life forms that once thrived in its waters.
Its rocks hold the memory of an ancient sea. And they remind us they, too, were part of this sea.
To enjoy the full story, become a Member.
Already a Member? Log in.
BE A MEMBER
For $50/year,
+ Enjoy full-length members-only stories
+ Unlock all rare stories from the "Moowon Collection"
+ Support our cause in bringing meaningful purpose-driven stories
+ Contribute to those in need (part of your membership fee goes to charities)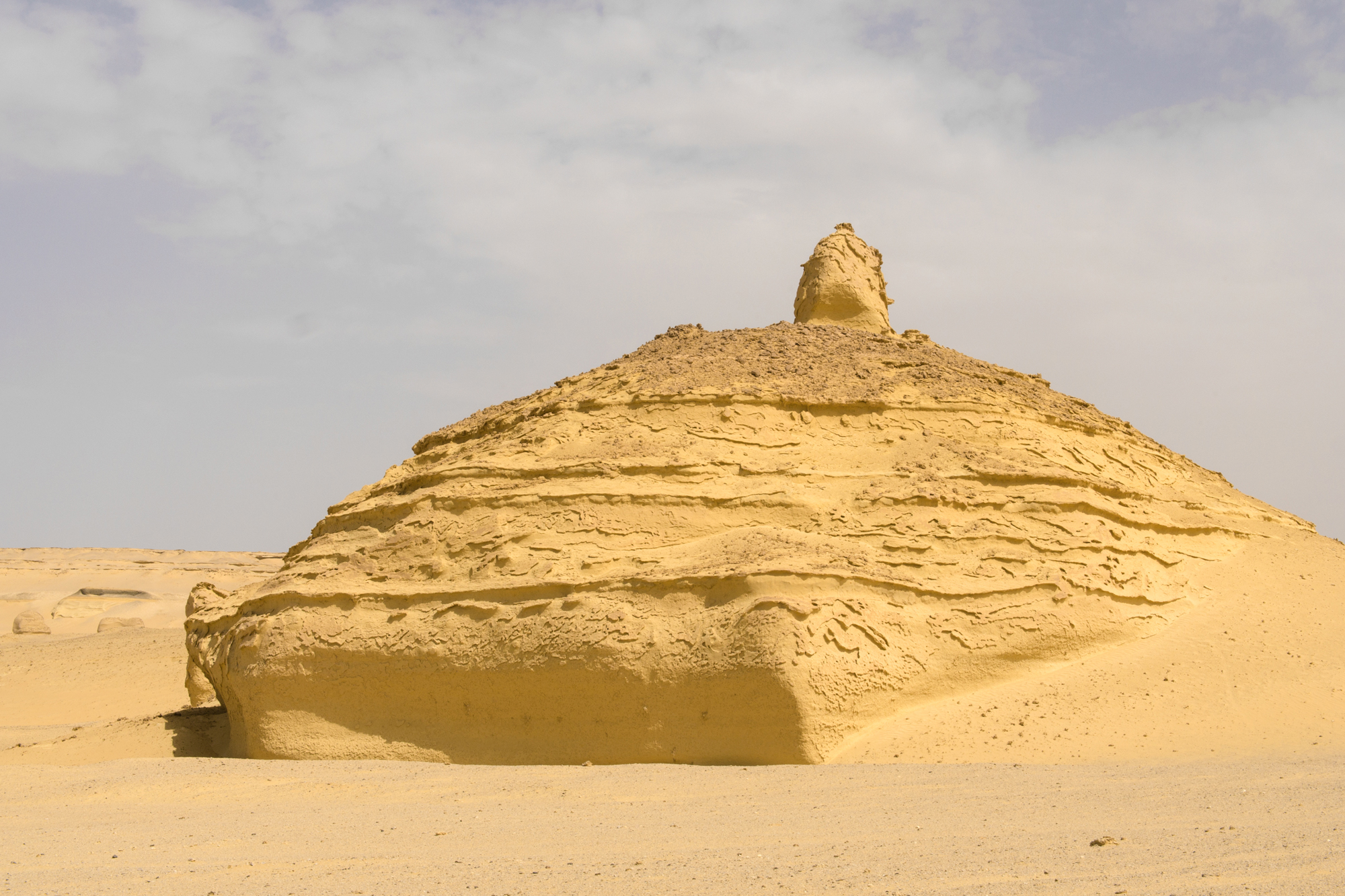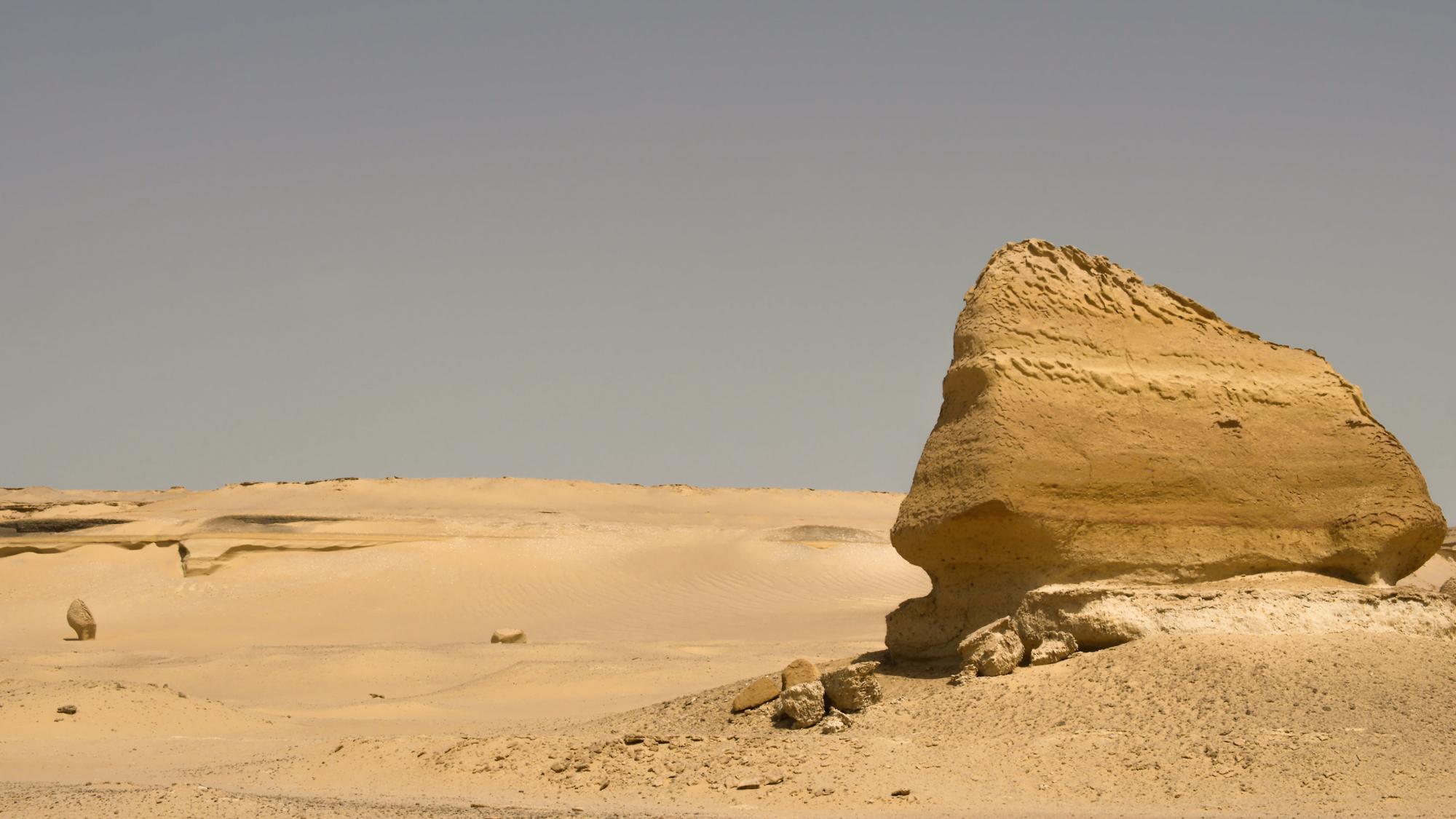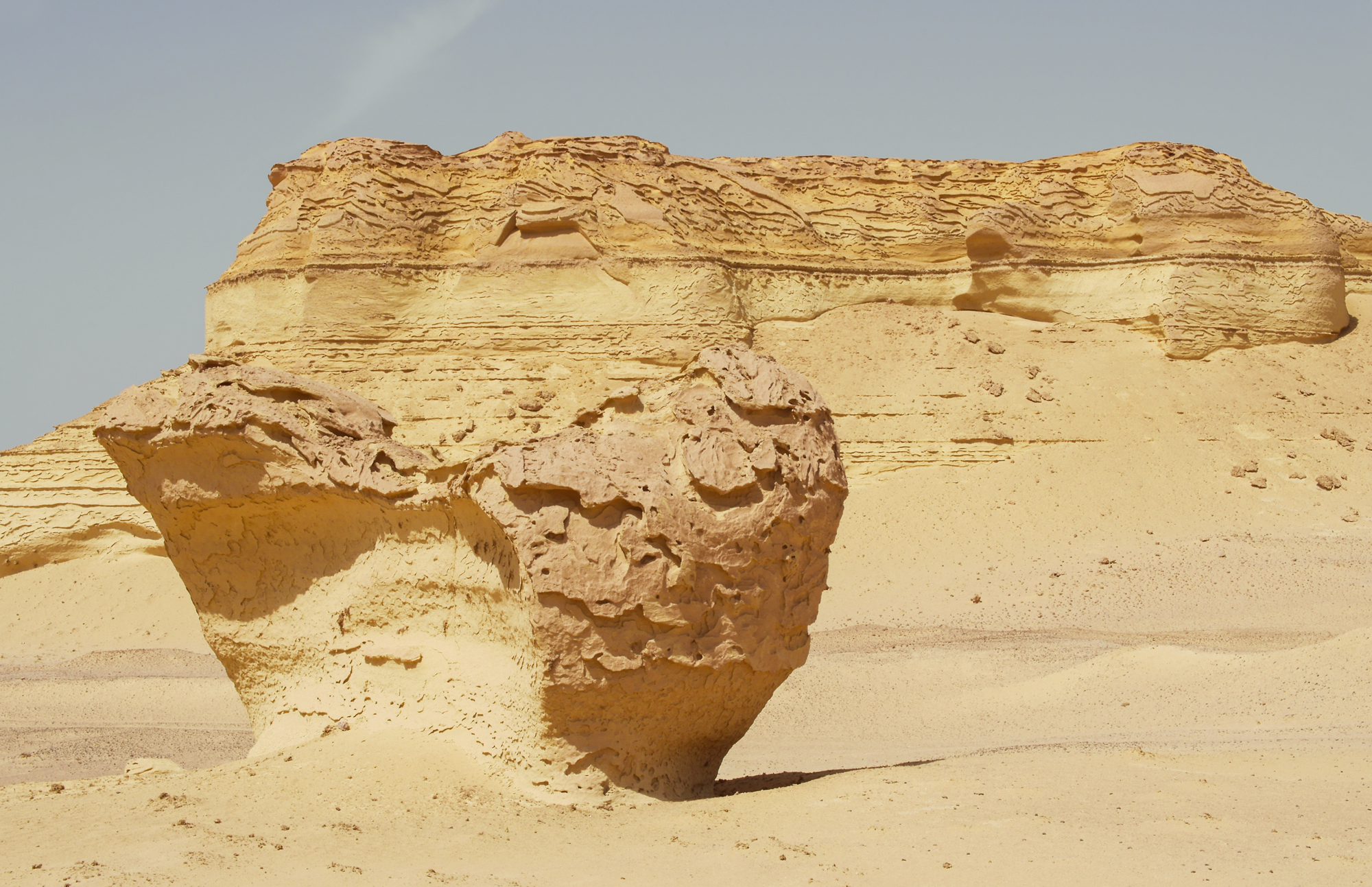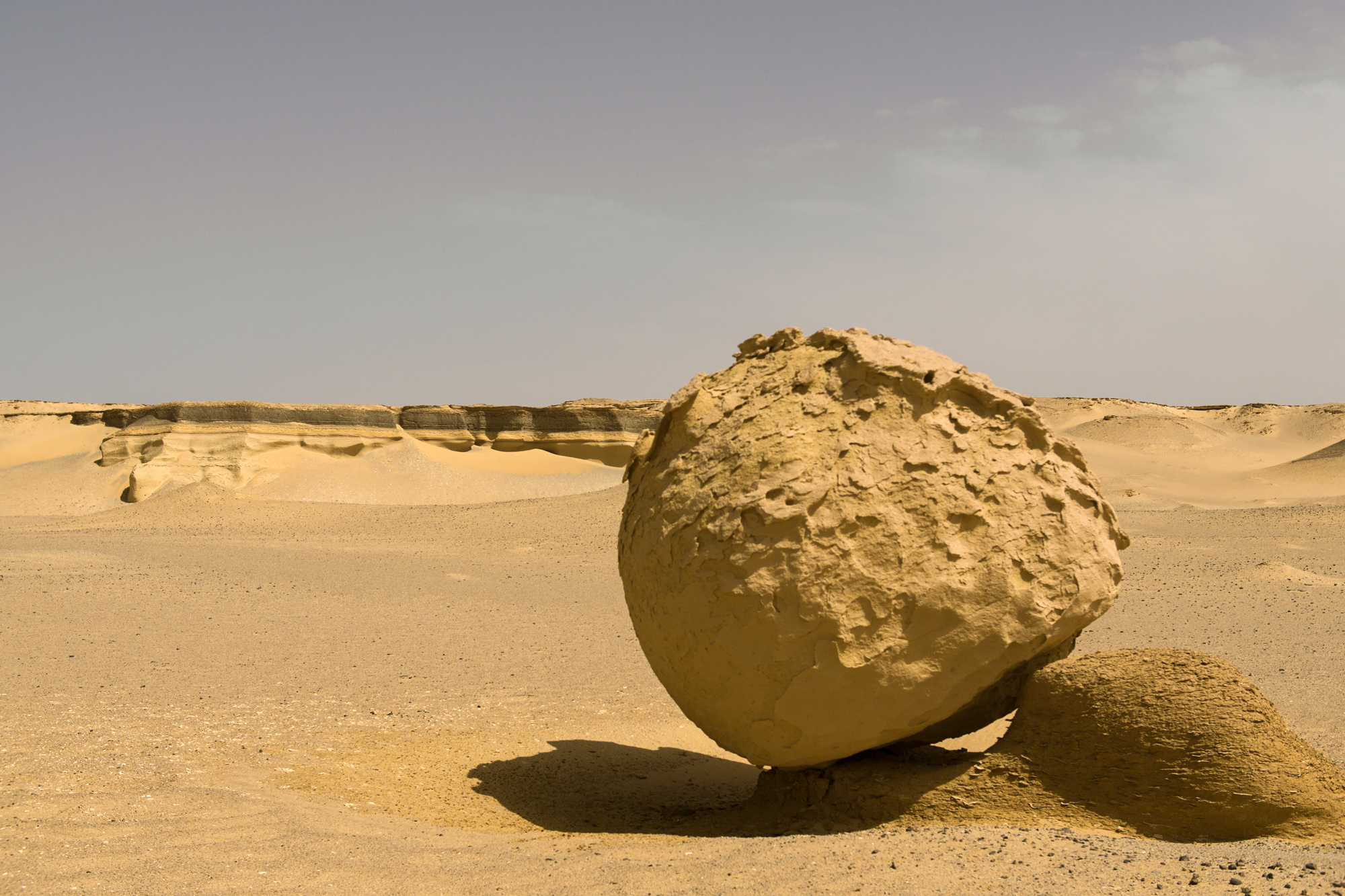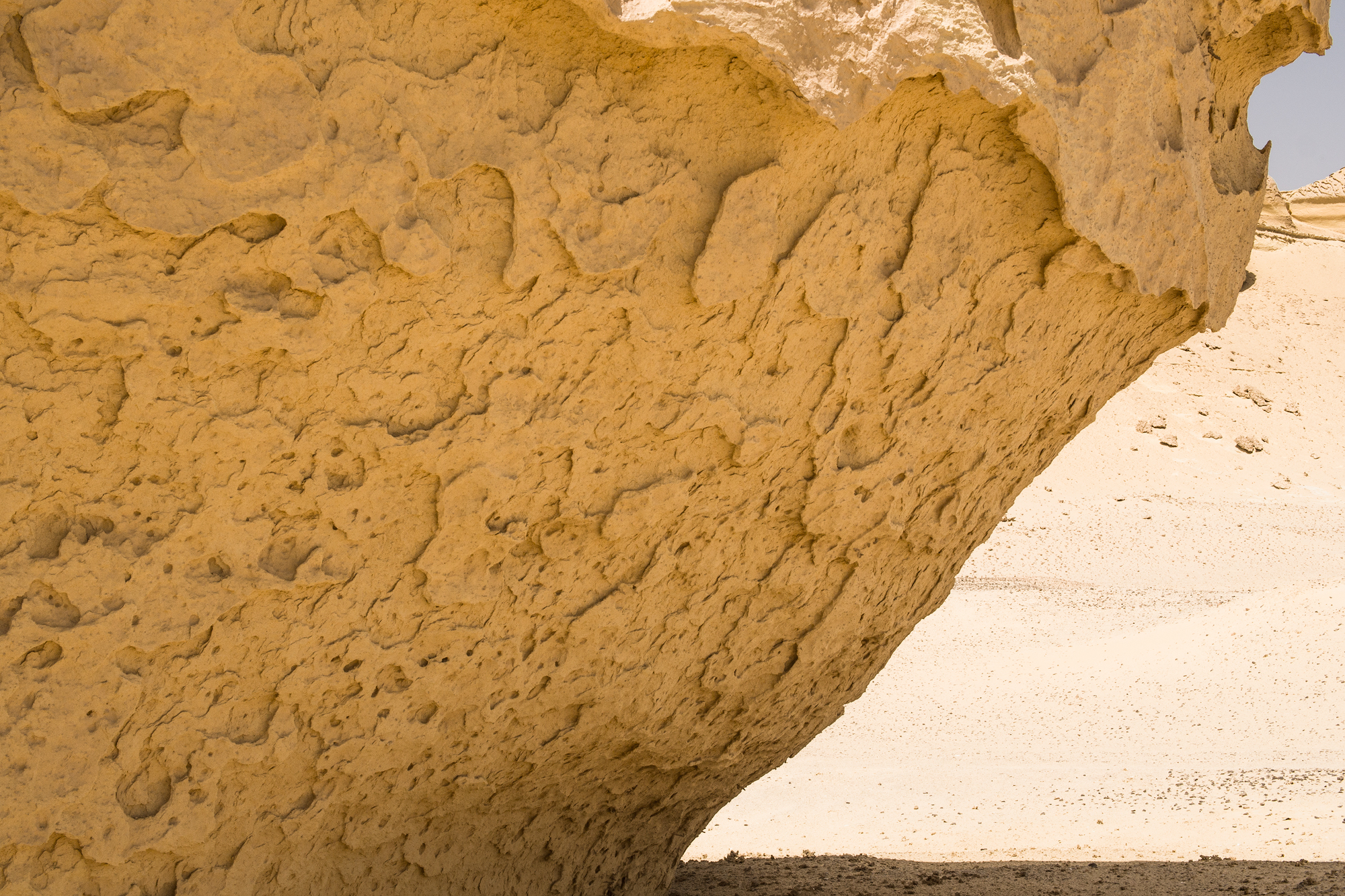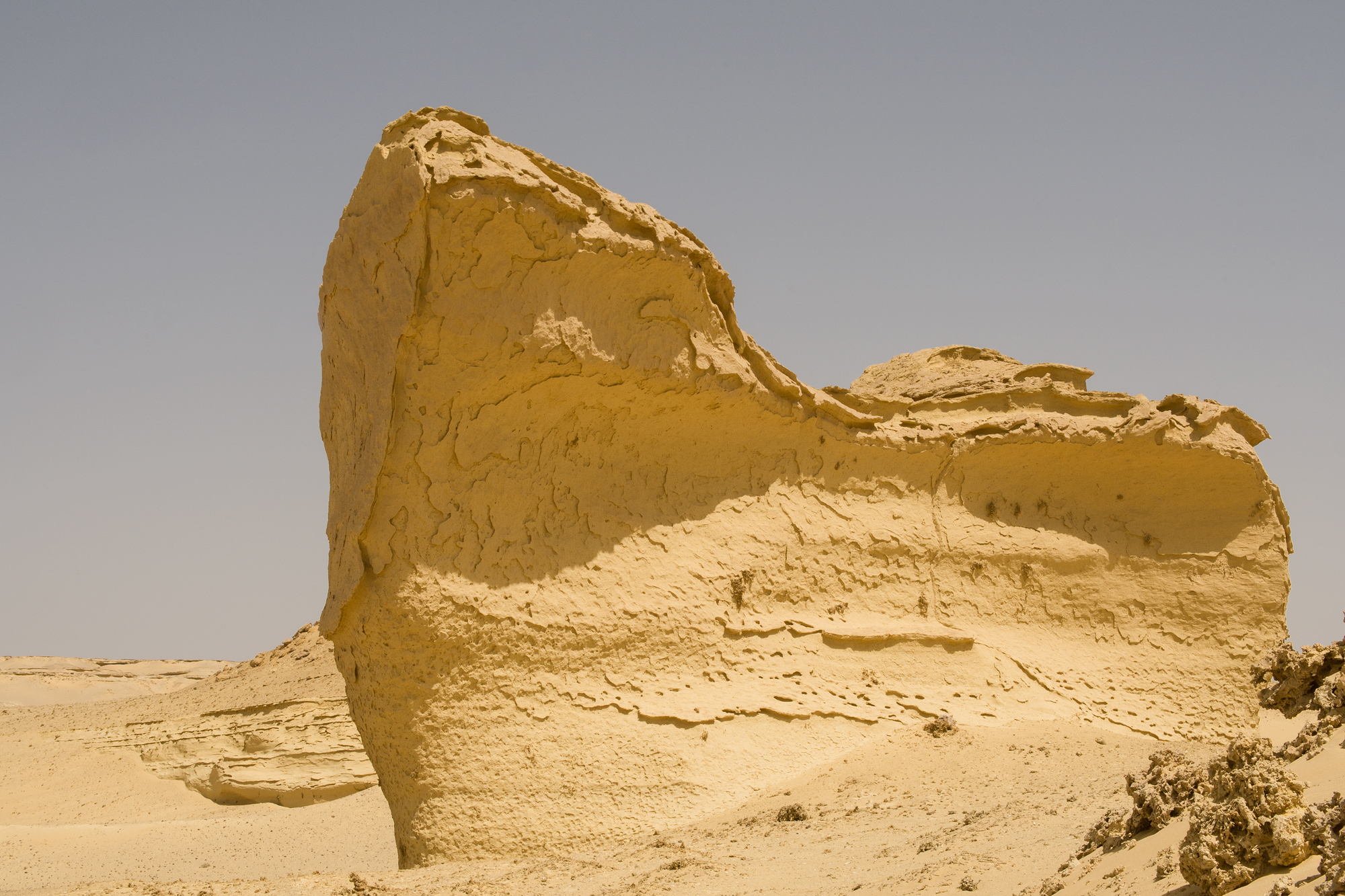 Mona Kim is the Founder and Curator of Moowon magazine. As the Creative Director of award-winning multidisciplinary design studio, Mona Kim Projects, she has been conceiving public space experiences and large-scale experiential projects for global brands and cultural institutions. Her museum and exhibition design for the Canadian Museum of Human Rights, World Expo, Museum of Tomorrow (Museu do Amanhã), and UNESCO-sponsored projects, gave her the opportunity to document and be exposed to some of the most distinctive examples of social realities and cultural expressions. On these projects, she had co-curated world issues such as endangered languages, cultural diversity and sustainability. The Moowon project is an extension of this background. Her work has been featured in The New York Times, WWD(Women's Wear Daily), The Creative Review, and in publications by Gestalten and The Art Institute of Chicago.

EDITING: COPYRIGHT © MOOWON MAGAZINE /MONA KIM PROJECTS LLC. ALL RIGHTS RESERVED.
PHOTOS & TEXT: COPYRIGHT © MONA KIM / MOOWON MAGAZINE. ALL RIGHTS RESERVED.
TO ACQUIRE USAGE RIGHTS, PLEASE CONTACT US at HELLO@MOOWON.COM