Cristóbal Balenciaga's (1895-1972) legacy transcends the notion of "fashion". Known as the couturier of couturiers, his deep cultural connection to Spain is manifested in a body of work that often recalls mourning dresses, bullfighter costumes, and monastic robes.
On another dimension, Black was his muse. Through his mastery of this non-color color, Balenciaga has opened up an entire realm of intricacies, complexities, enchantment, and glory. Every angle of his pieces is a work of art. And the virtuoso's orchestration of light, shadow, form, and texture continues to awaken memories and emotions linked history, symbols, culture, and nature. In this sense, his work makes us comprehend that dressmaking in its highest form, is an artisanal process, and an artistic process.
Yet what was equally compelling was Palais Galliera's curatorial decision to stage this body of work in Musée Bourdelle which was formerly the studio of sculptor Antoine Bourdelle. Balenciaga's pieces were physically in dialogue with the equally-dramatic and non-tonal sculptures of Bourdelle, and co-habiting the space of art. This reminds us that art and artisanship are synonymous.
This is a story of Black. And the countless ways we can experience it through the couturier's masterpieces.
Fathomless
black

Imposing
black

Profound
black
Undecipherable
black
To enjoy the full story, become a Member.
Already a Member? Log in.
BE A MEMBER
For $50/year,
+ Enjoy full-length members-only stories
+ Unlock all rare stories from the "Moowon Collection"
+ Support our cause in bringing meaningful purpose-driven stories
+ Contribute to those in need (part of your membership fee goes to charities)
Mystical
black

Widow's
black
Mourning
black
Vulnerable
black
Authority
in black

Solemnity
in black
Resistance
in black
Rebellion
in black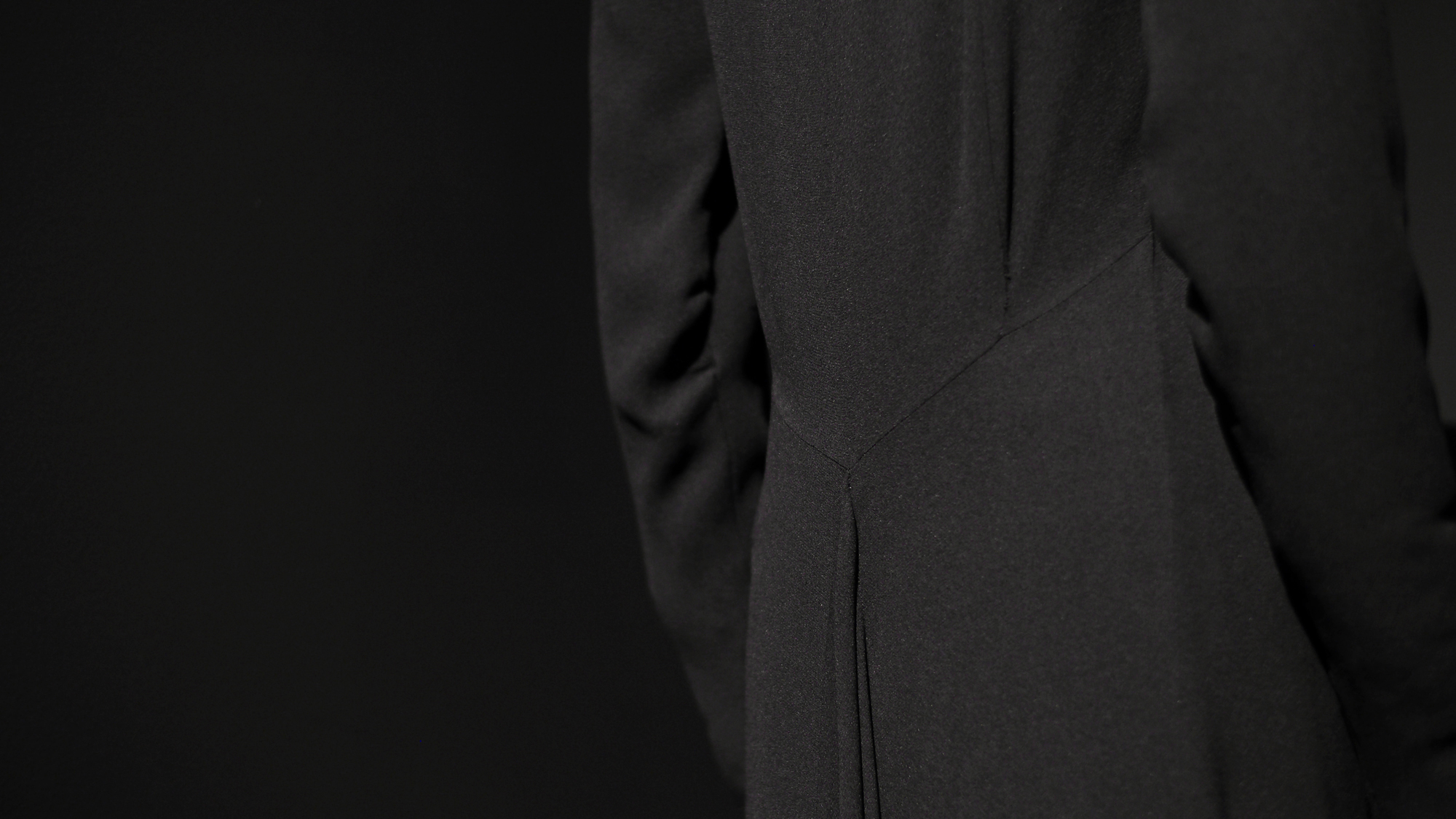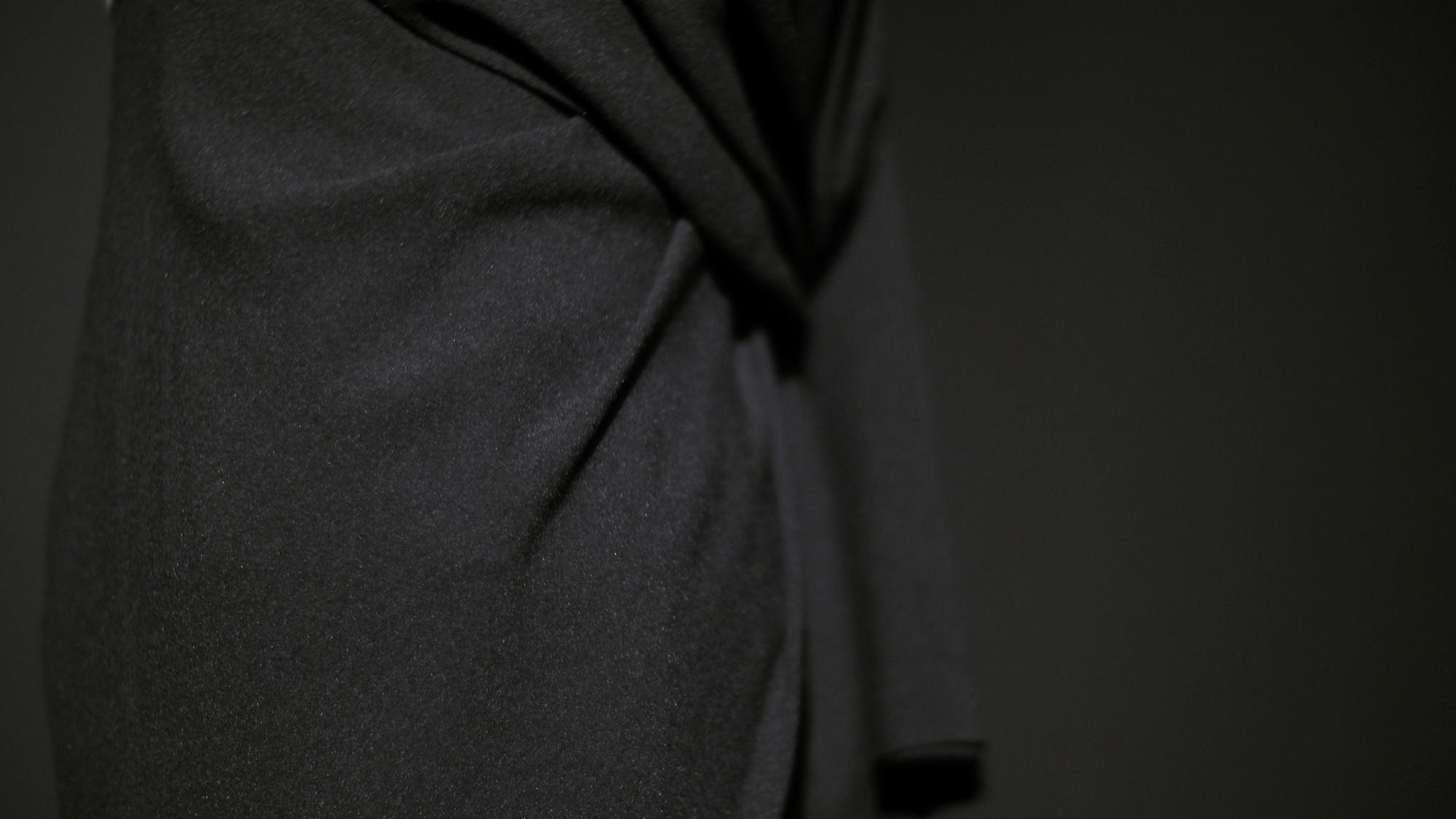 Black
to conceal
Black,
to vanish

Black,
to distract not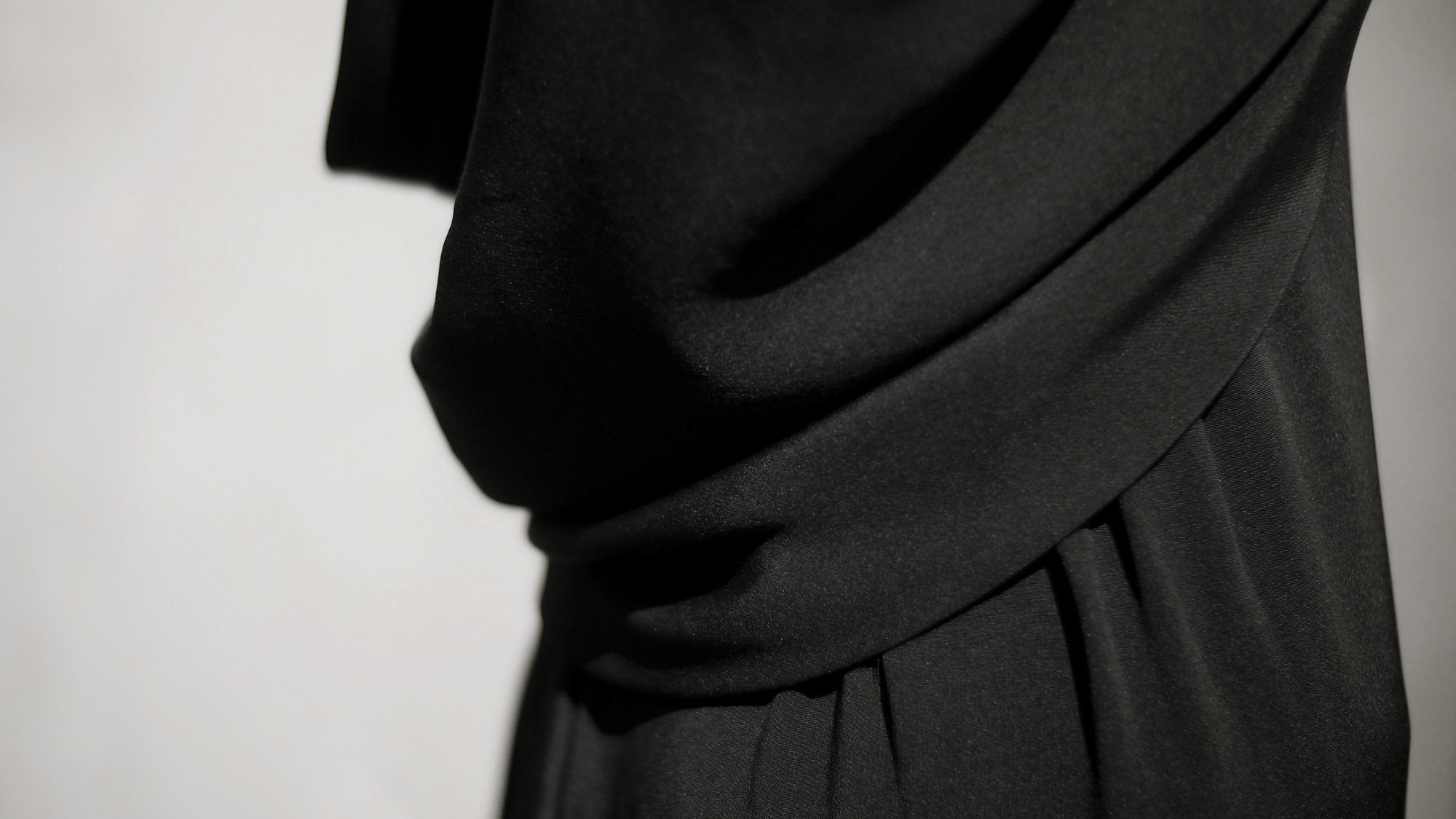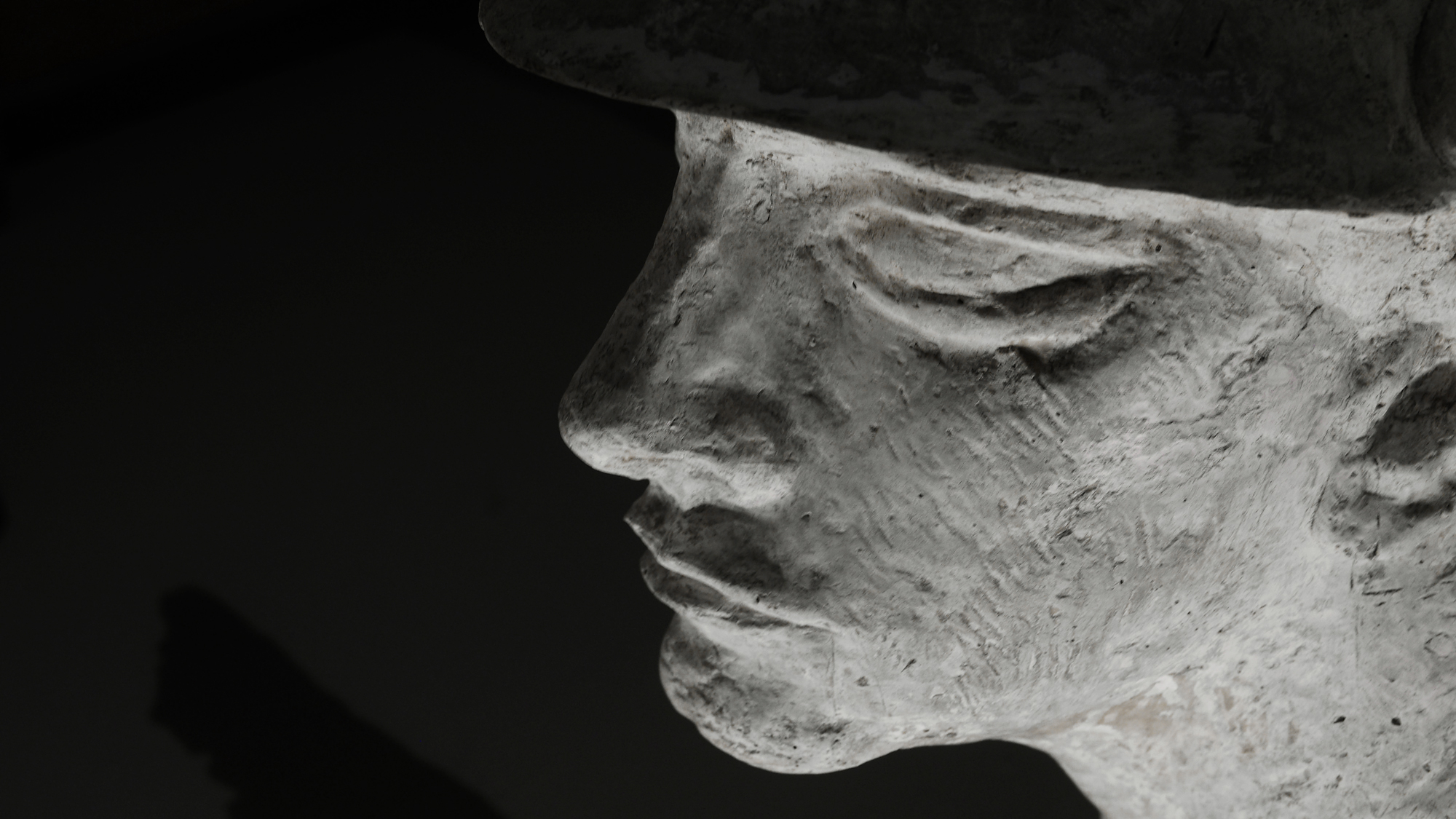 Black,
the absolute
Black,
the elemental

Black,
the primal
Royalty in black
on that gala night
Night sky in black,
dense with stars
Serendibite black,
Burma's jewel
Obsidian black,
velvet glass
Black
carved in mass
Black
granite taffeta
Black
frozen lava
Black
wings of lace
Black
weightless feathers
Black,
in flight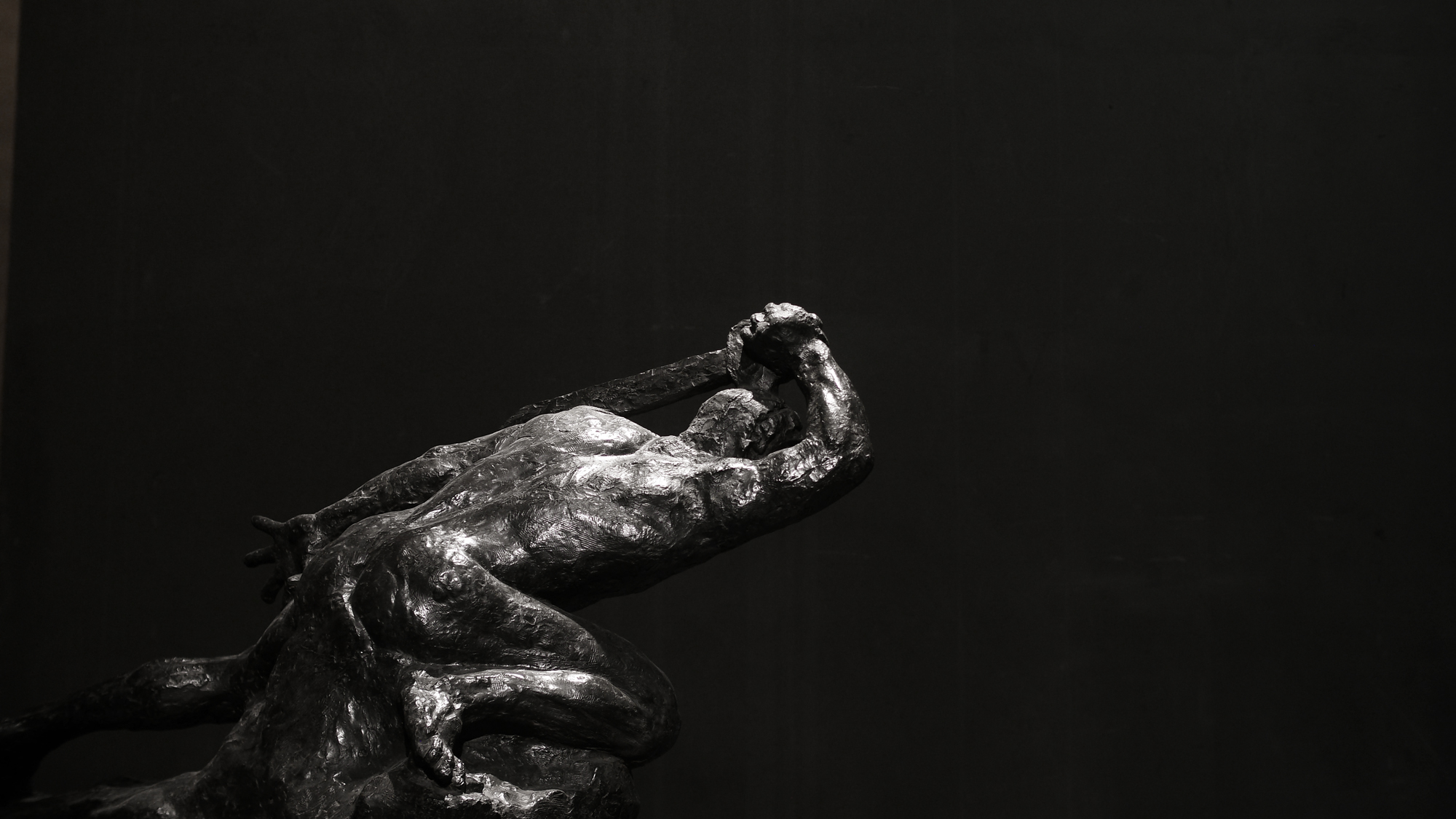 Duality of black,
revealed in light
Alchemy of black
defined in form

Paradox of black
told through texture

Immaculate black,
collars of the monarchs
Austere black,
Habsburgs of Spain
Willful black,
fiery Torreros
Black
in religion
Black,
in folklore
Black
sewn from tradition
Black
as vocabulary
Black
as an architecture

Black,
as sculpture
Black and
light
Black and
shadow
Ever-changing
Black

A special thank you to Musée Bourdelle for their kind assistance in making this story possible.
The exhibition "Balenciaga, l'oeuvre au noir" was held at Muséee Bourdelle, in Paris, from March to July 2017
as part of the Palais Galliera's Spanish Season exhibition series.
Mona Kim is the Founder and Curator of Moowon. As the Creative Director of award-winning multidisciplinary design studio, Mona Kim Projects, she has been conceiving public space experiences and large-scale experiential projects for global brands and cultural institutions. Her museum and exhibition design for the Canadian Museum of Human Rights, World Expo, Museum of Tomorrow (Museu do Amanhã), and UNESCO-sponsored projects, gave her the opportunity to document and be exposed to some of the most distinctive examples of social realities and cultural expressions. On these projects, she had co-curated world issues such as endangered languages, cultural diversity and sustainability. The Moowon project is an extension of this background. Her work has been featured in The New York Times, WWD(Women's Wear Daily), The Creative Review, and in publications by Gestalten and The Art Institute of Chicago.

EDITING: COPYRIGHT © MOOWON MAGAZINE / MONA KIM PROJECTS LLC. ALL RIGHTS RESERVED.
PHOTOS & TEXT: COPYRIGHT © MONA KIM / MOOWON MAGAZINE. ALL RIGHTS RESERVED.
TO ACQUIRE USAGE RIGHTS, PLEASE CONTACT US at HELLO@MOOWON.COM