The Bushmen apply their traditional skills to make artistic creations that fuse natural resources available to them, such as the ostrich eggshells and recycled glass beads with new materials including leather, silver, velvet and satin.
For countless generations the Bushmen have been making beautiful jewellery to adorn themselves and their loved ones. Largely isolated from the outside world until the last century they created intricate pieces using wild seeds, sticks; bone, leather; tortoiseshell and most importantly of all, beads painstakingly created from ostrich eggshell. Each bead is hand-made from individual shards of broken eggshell. With ingenuity and precision the women turn some of the beads a rich brown by frying them or black by roasting them. This way they create three colours of beads with which to make patterns and designs. To give their creativity even greater rein, they also make beads from small slices of porcupine quills cleverly incorporating these into their work.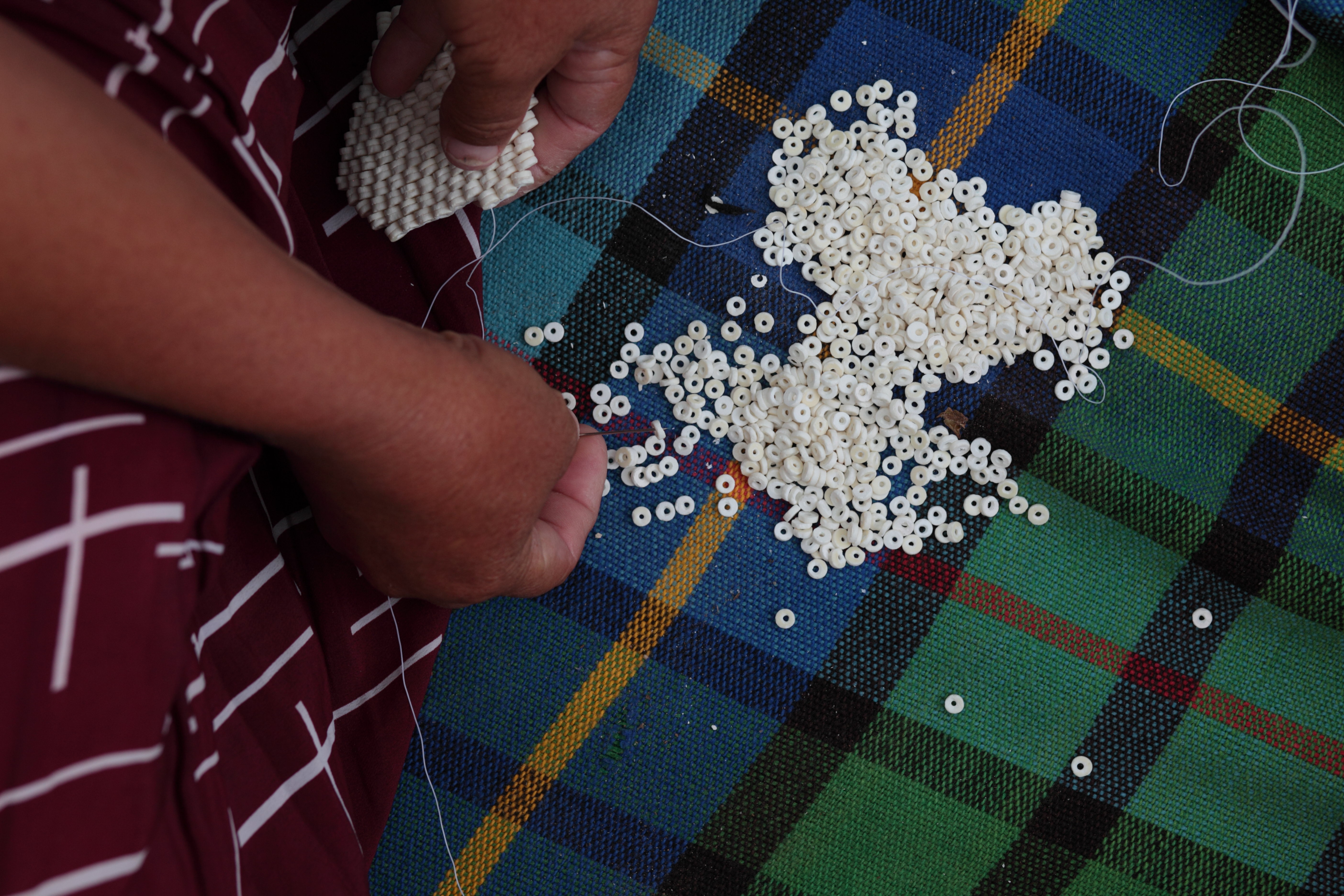 To enjoy the full story, become a Member.
Already a Member? Log in.
BE A MEMBER
For $50/year,
+ Enjoy full-length members-only stories
+ Unlock all rare stories from the "Moowon Collection"
+ Support our cause in bringing meaningful purpose-driven stories
+ Contribute to those in need (part of your membership fee goes to charities)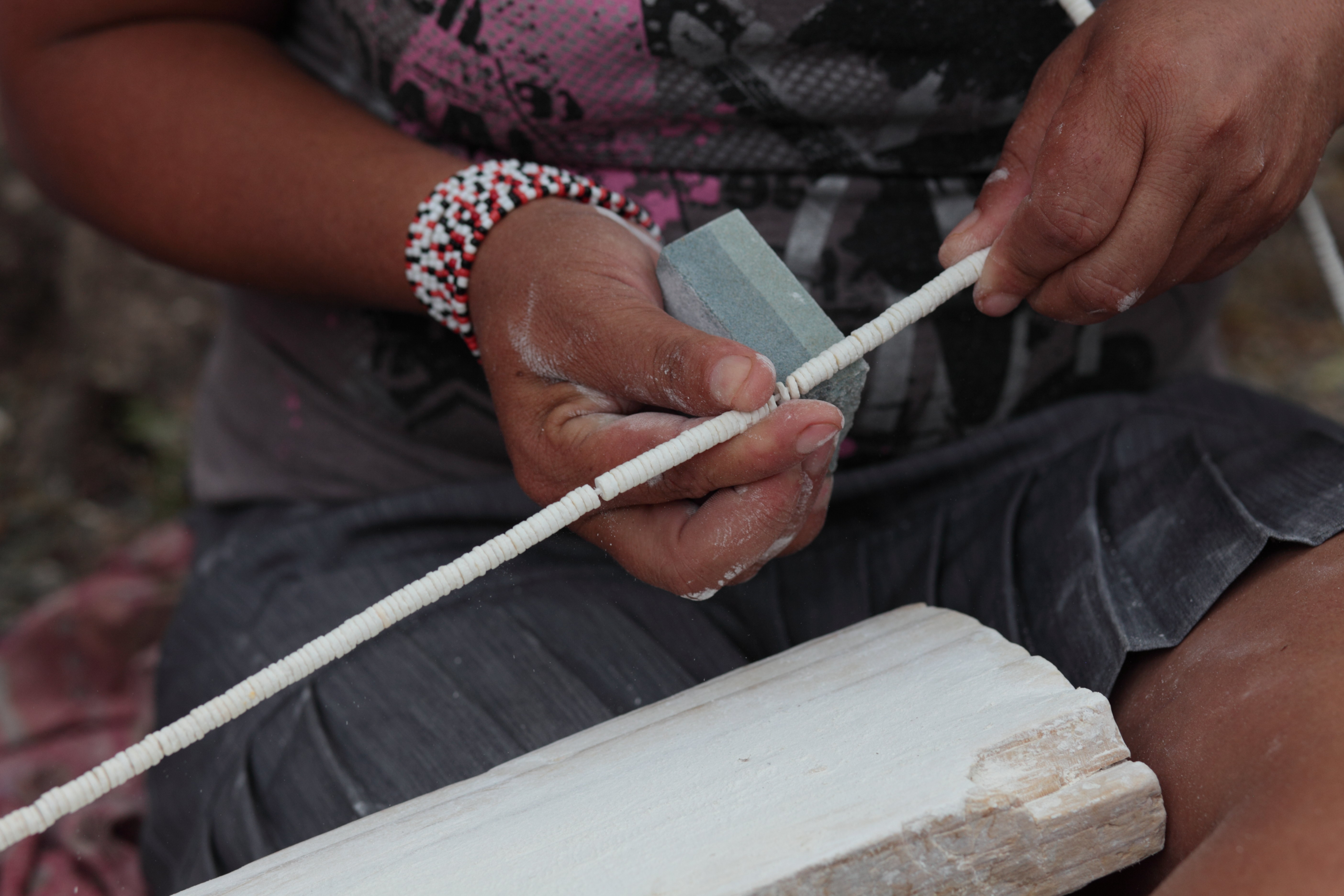 Women of the Bushmen tribe Nharo preparing ostrich eggshells to be transformed into jewellery.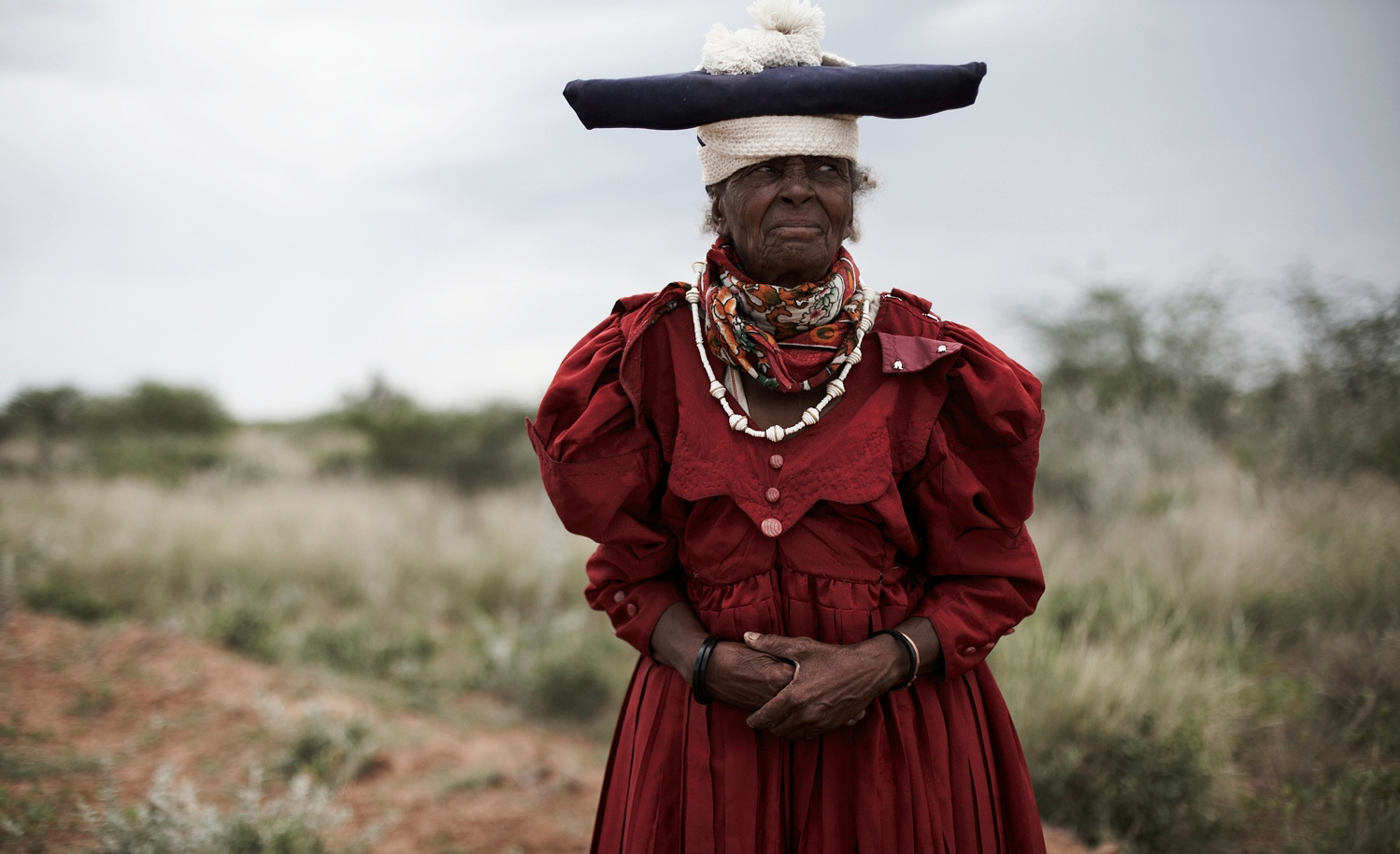 Ostrich eggshells are a natural resource to the Bushmen, no part of the egg or shell goes to waste. One egg feeds a whole family, then the ostrich shell is used as a container to carry water before eventually the broken shards are incorporated into unique pieces of jewellery.
These images document a project produced by ZEZE Collective in its collaboration with fine jeweller Sabine Roemer and the Bushmen of the Kalahari Desert to create a unique collection of jewellery that utilizes ostrich eggshells as key material. The aim of the project is to create awareness of the Bushmen's plight through the storytelling traditions that are connected to their arts and crafts, while also creating a sustainable business for the tribe that will generate a consistent income and ongoing work. It seeks to encourage upstream stakeholders to invest in the collection, on a long-term basis, to ensure that the Bushmen's stories can continue to be told, and passed on to future generations, through sharing their unique skills and traditions with the world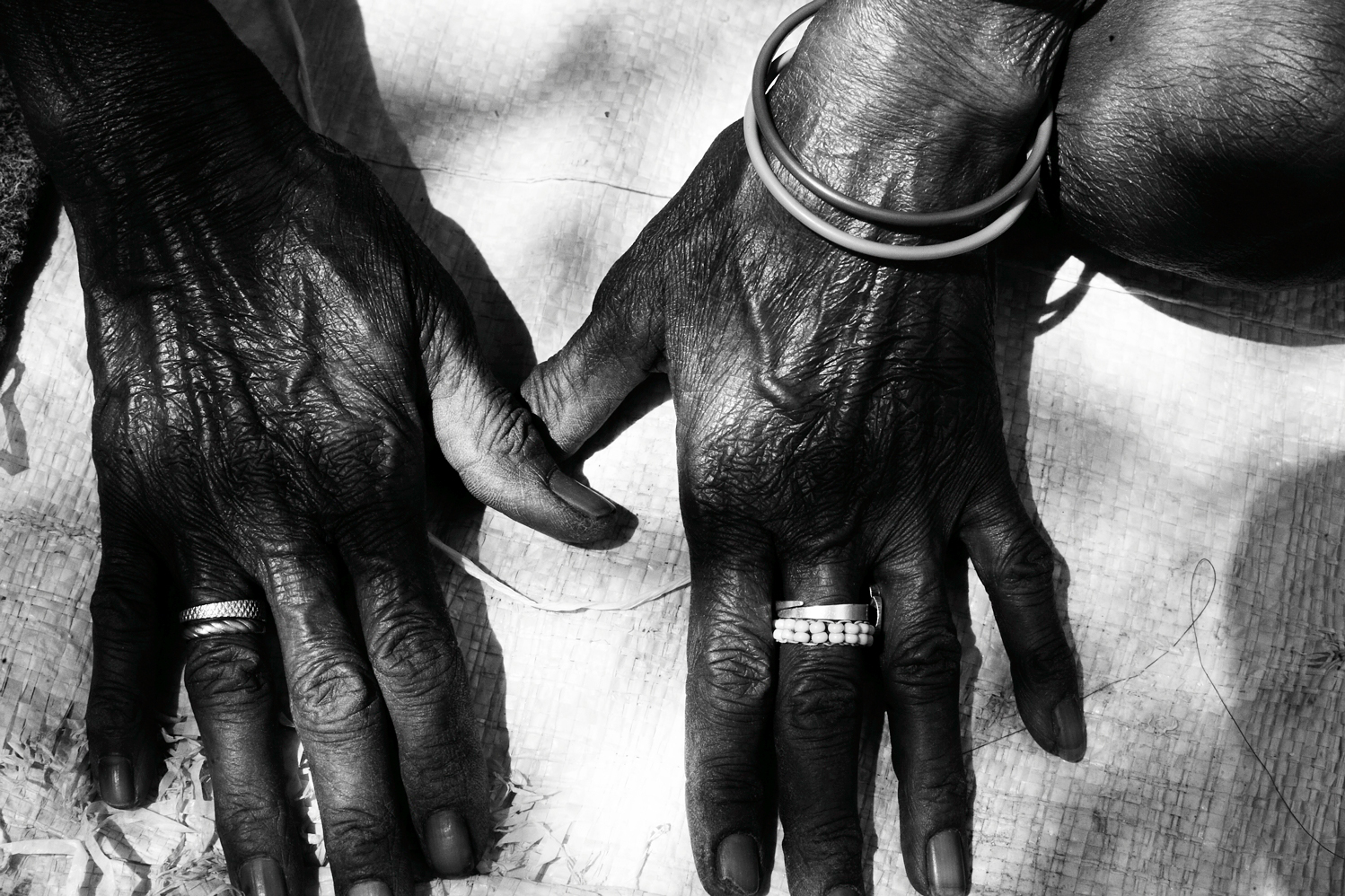 Fashion and portrait photographer Boo George captured incredible strong imagery of the Bushmen, showing a side of them that is so often forgotten – the exceptional humour, wisdom and beauty of the ladies. 

The Bushmen are almost as old as time itself. These gentle people have existed in harmony with the animals and nature of their native Kalahari for countless generations. Their simple, honest ways are today under peril from the unyielding tide of modern progress which threatens the only life they have ever known. Often victimised by their more powerful neighbours and dispossessed of their lands the 100,000 Bushmen in southern Africa are amongst the poorest and most disenfranchised of southern Africa's people. They battle with extreme poverty and the ravages of AIDS, on a daily basis, and are largely dependent on the handouts.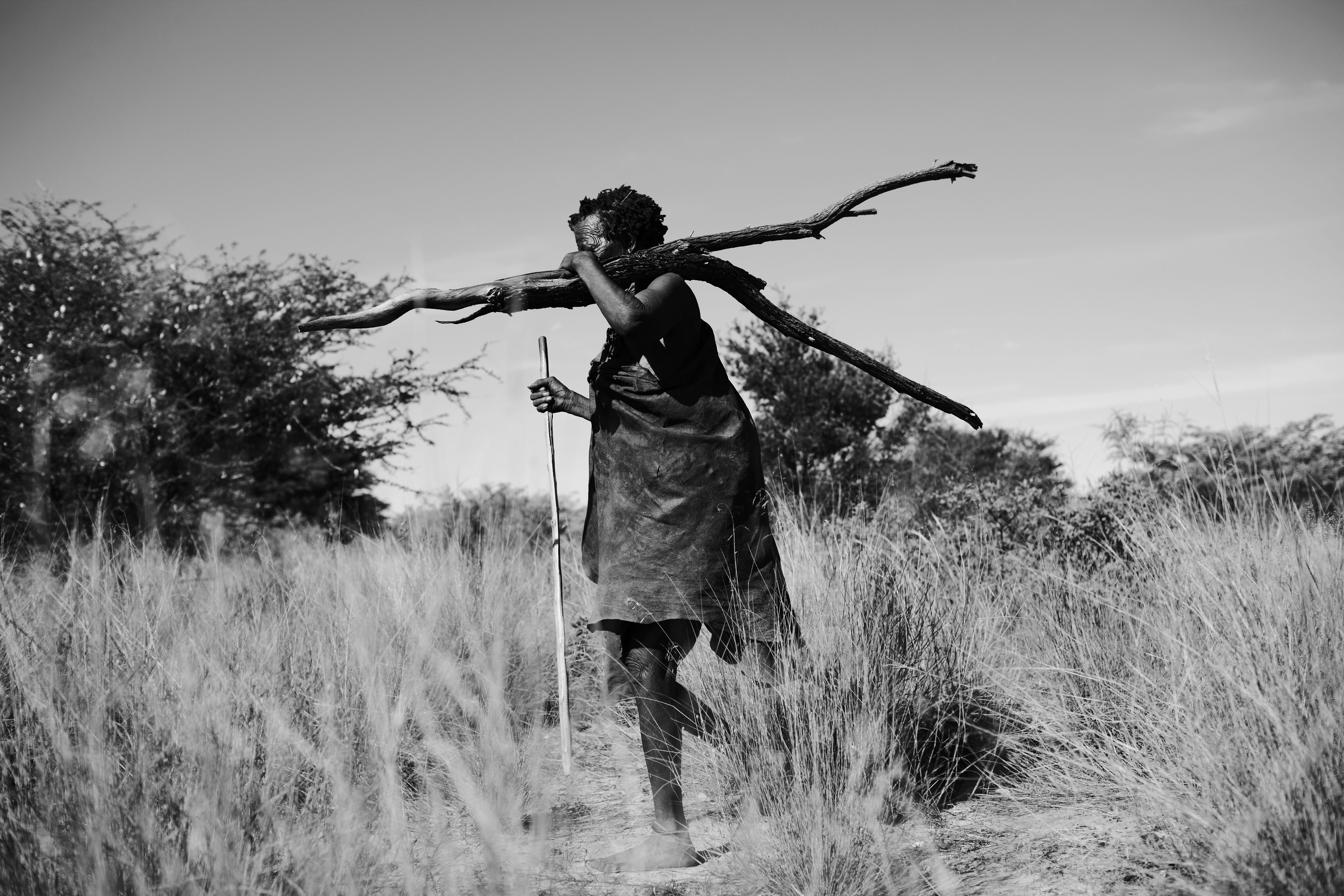 ZEZE Collective with their Nharo tribe collaborators
ZEZE Collective is a craft collective born out of a passion to preserve the artisans' age-old art forms and to provide a voice for emerging and known artisans from around the globe. It offers expertly curated contemporary collections and thoughtfully sourced products to a growing community of discerning consumers. The finest jewellery, clothing, accessories, textiles and homewares are chosen for three simple tenets: quality, modernity and ethical sourcing. In the language of the Nahro San Bushmen, ZEZE means to start from the beginning. In the spirit of storytelling, ZEZE creates imaginative collaborations and events as a global platform for artisans to showcase and sell their work. By sharing their distinctive products with the world, ZEZE generates awareness of the craftsman's extraordinary journey.


See related story on San Bushmen:
TEXT & PHOTOGRAPHY: COPYRIGHT © ZEZE COLLECTIVE. ALL RIGHTS RESERVED.