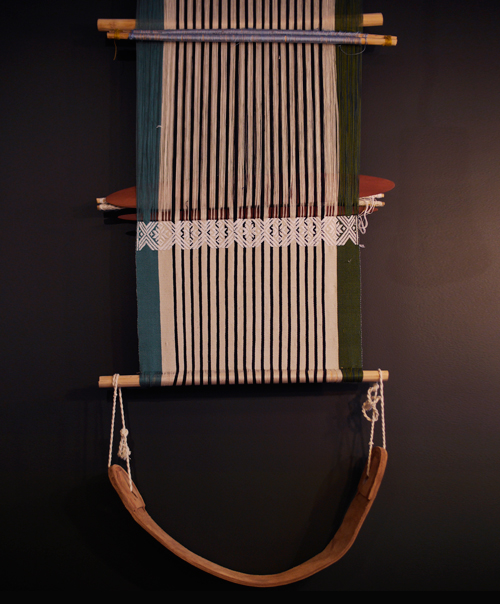 The growing surge of socially impactful collaboration is a positive trend of our time. Yet, why and how we do it, is what determines the true degree of its impact.
In the state of Chiapas in Mexico, a Mayan region adjacent to the Guatemalan border, a project by women for women transcends the mere act of making products or operating a business. Born from a deep-seated conviction and a desire to eradicate inequality, its rigor, consistency and steadfast vision for solidarity has been built over time. The 130 Mayan women weavers of the Mexican civil association El Camino de Los Altos and the women designers of its French counterpart, El Camino, have been weaving a remarkable "institution" for the past twenty years. At the heart of their partnership is a collective desire: to preserve and transmit the ancient Mayan art of backstrap loom weaving while improving the living conditions and leveraging the value of Mayan women weavers through a thoughtfully-conceived professional and personal growth plan.
Photo: Jeoffrey Guillemard
Photo: Jeoffrey Guillemard
Photo: Jeoffrey Guillemard
In the old town of San Cristóbal de las Casas, situated 2,200 meters up in the mountain, a garden graces the work center of El Camino de Los Altos where the women gather. For Veronique Tesseraud, a texile designer and the founding president of El Camino, the garden is an important element because the Mayan women live outdoors in nature and their daily activity transpires on the ground. "We must consider all details such as respecting their close connection to the earth. If we give the women chairs, they simply push them away." All the women live near El Camino de Los Altos' work center in the surrounding mountains and weave at home so their normal way of life is not deconstructed.
El Camino's women come from five municipalities, each with its unique savoir-faire. And in respect for each community's expertise, the association develops its collection around those skillsets, using backstrap loom weaving.
"The Mayan women have been weaving for thousands of years. Their skill is something that has been passed down from mother to daughter. The tradition of Pre-hispanic weaving as solely a feminine activity is still preserved in Chiapas, whereas in other places in Mexico, men also weave using different techniques such as the pedal loom."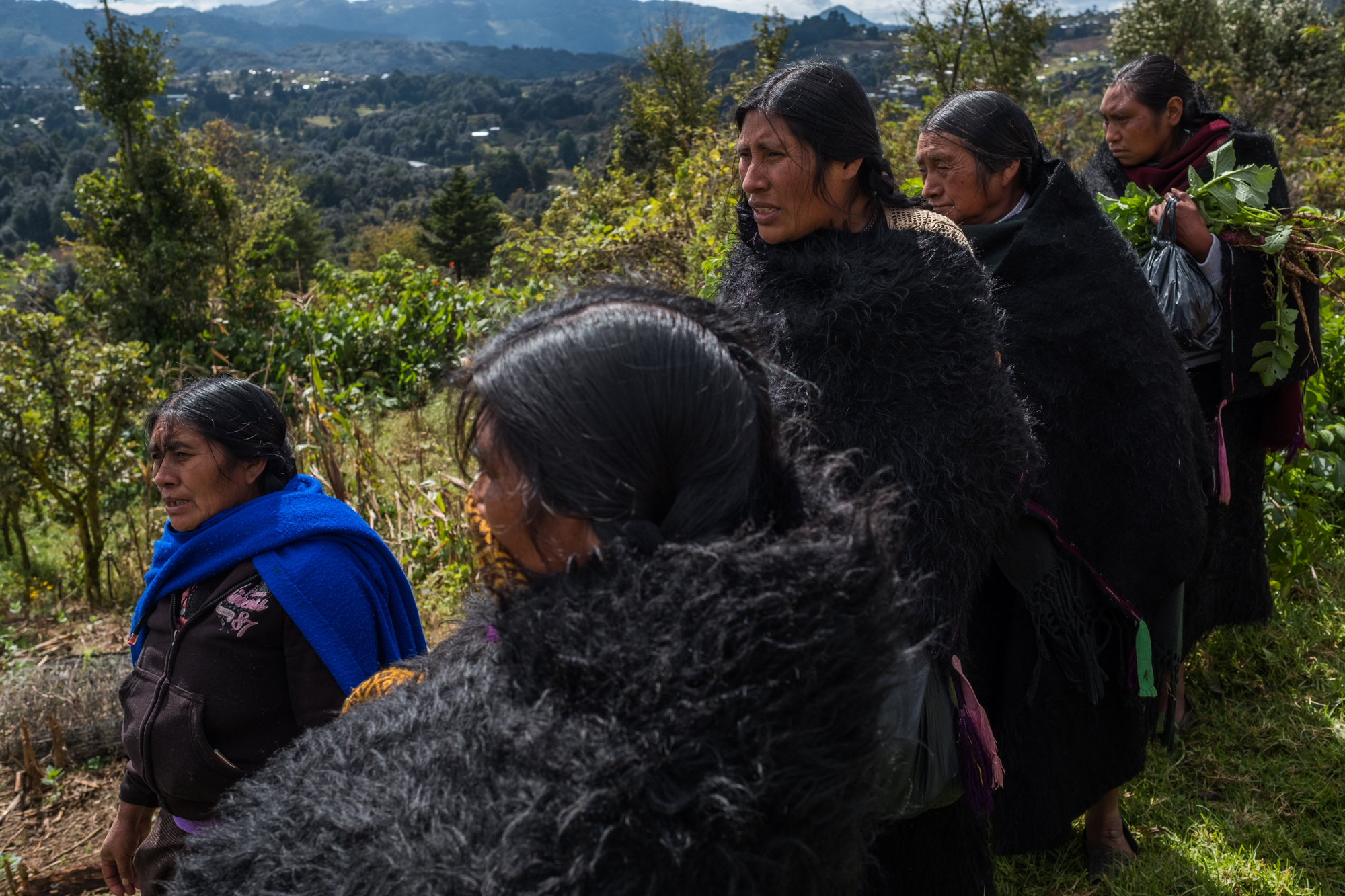 Photo: Jeoffrey Guillemard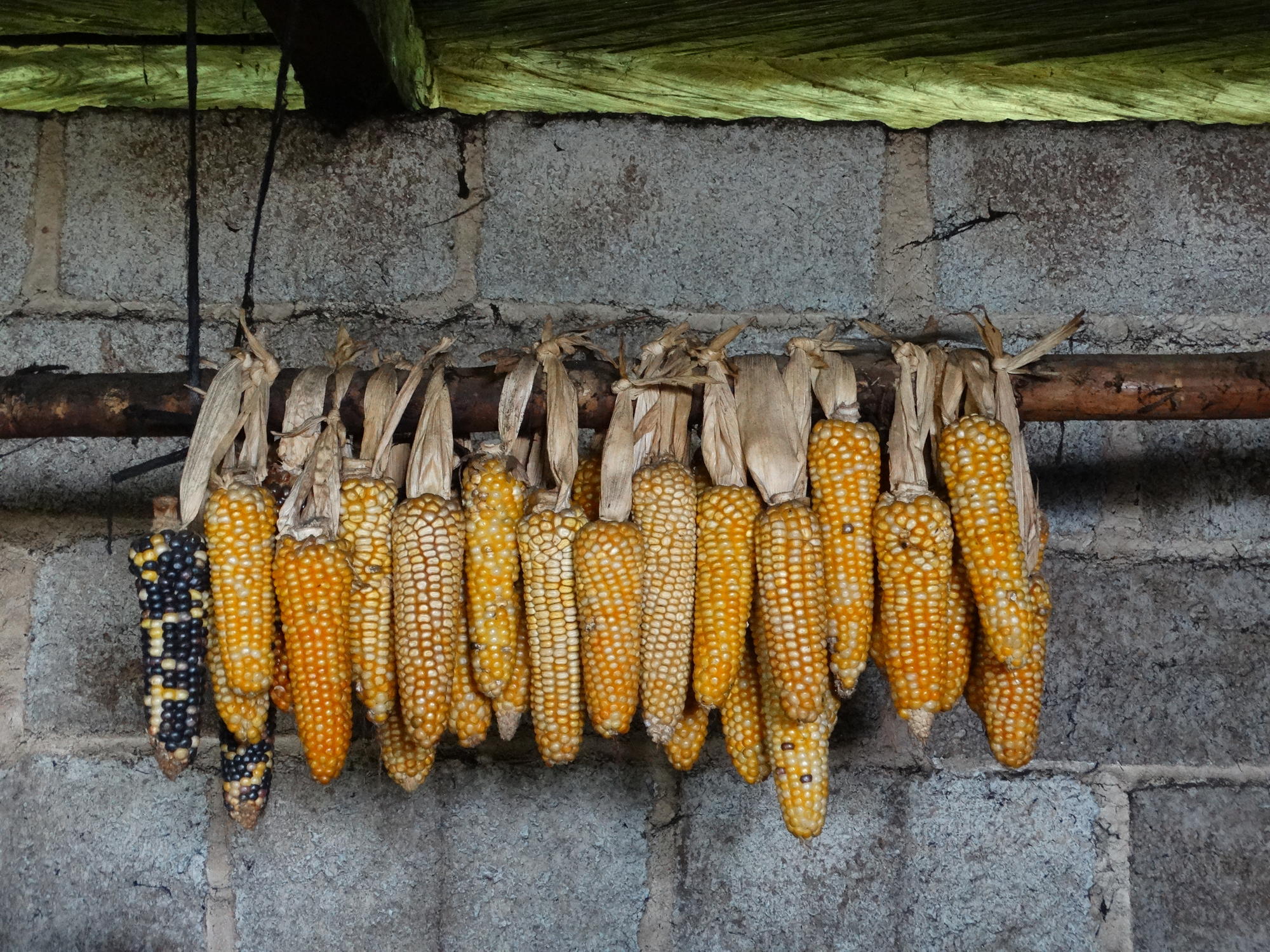 Photo Courtesy of El Camino de Los Altos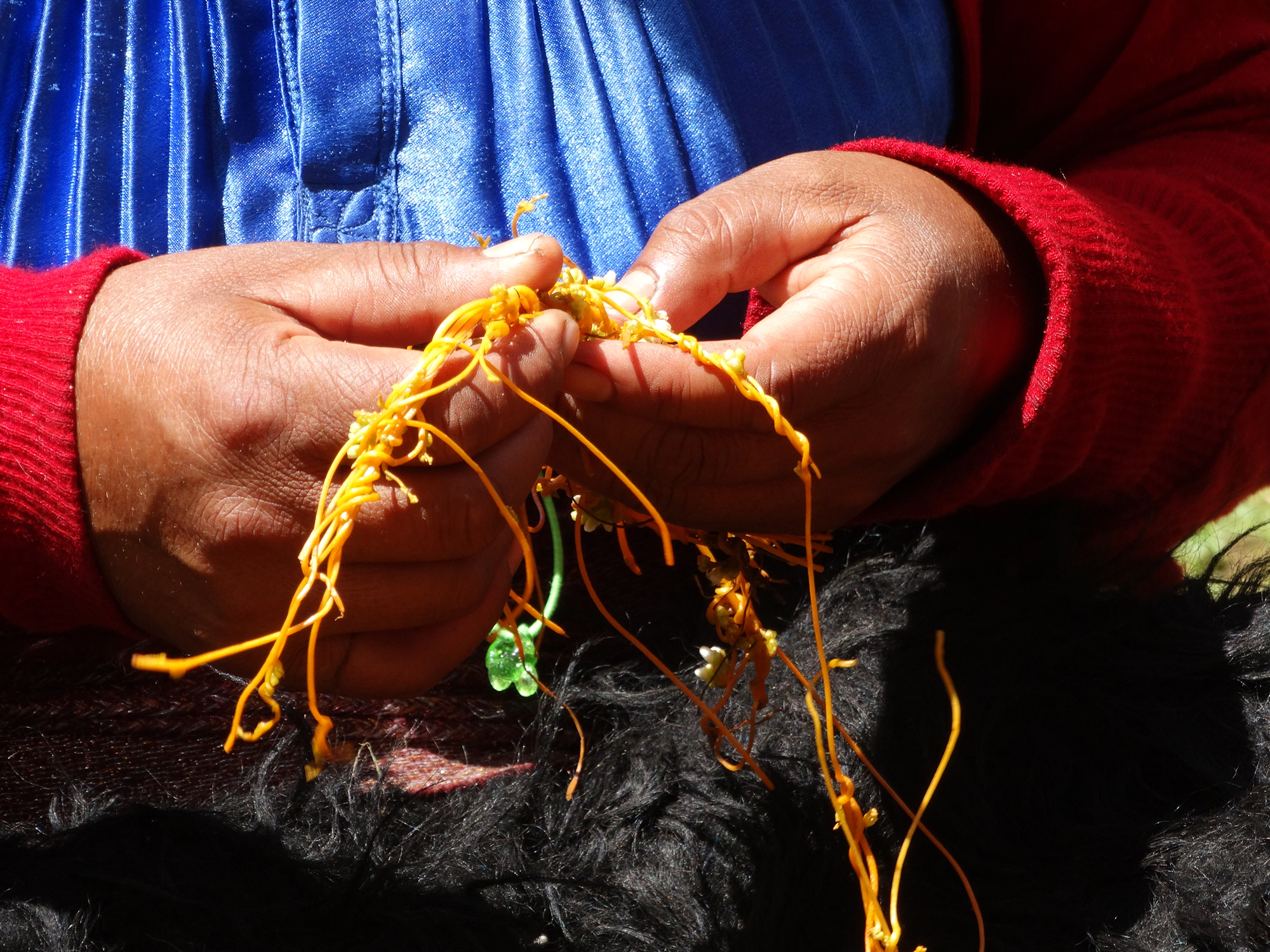 Photo Courtesy of El Camino de Los Altos
How
Trust is Woven

Whenever business is happening, we manage it together.
This eliminates any form of ambiguity amongst ourselves.
Trust is earned and cultivated. That is the philosophy that has been fostered amongst the women since the association's inception. For over two decades, this foundation has provided the strength, consistency and the resilience for El Camino to create together as a collective.
"By proposing to work with a woman's skillset and highlighting it, we talk about the woman. Through her art, we bring her to light," reflects Veronique, known affectionately as Vero. "There is perfection and balance in these women's weaving, and as natural effect of one's mastery over the art, they derive pleasure in excellence. There is also a spiritual connection that transpires between the weavers, myself, and their weaving."
For a long time, indigenous women were considered as a sub-race. Because of the strong class contrast and marginalization in Mexico, their opportunities were usually limited to domestic help or cleaning services. By offering these marginalized women a space to work where they can express themselves, a quality of life to reclaim their dignity, and a structure that fosters professionalism, they gain a sense of ownership.
The association holds professional training workshops and literacy courses for the women to learn. Everything is well thought out so that they are made to feel welcome in a convivial space that breathes fairness and equality. Meals and transportation are provided for so that the women can attend the monthly meetings. There is also a playroom for the women's children. With the exception of Vero and one Mexican woman who spearheads marketing, the staff is composed of indigenous women.
Photo Courtesy of El Camino de Los Altos
Photo Courtesy of El Camino de Los Altos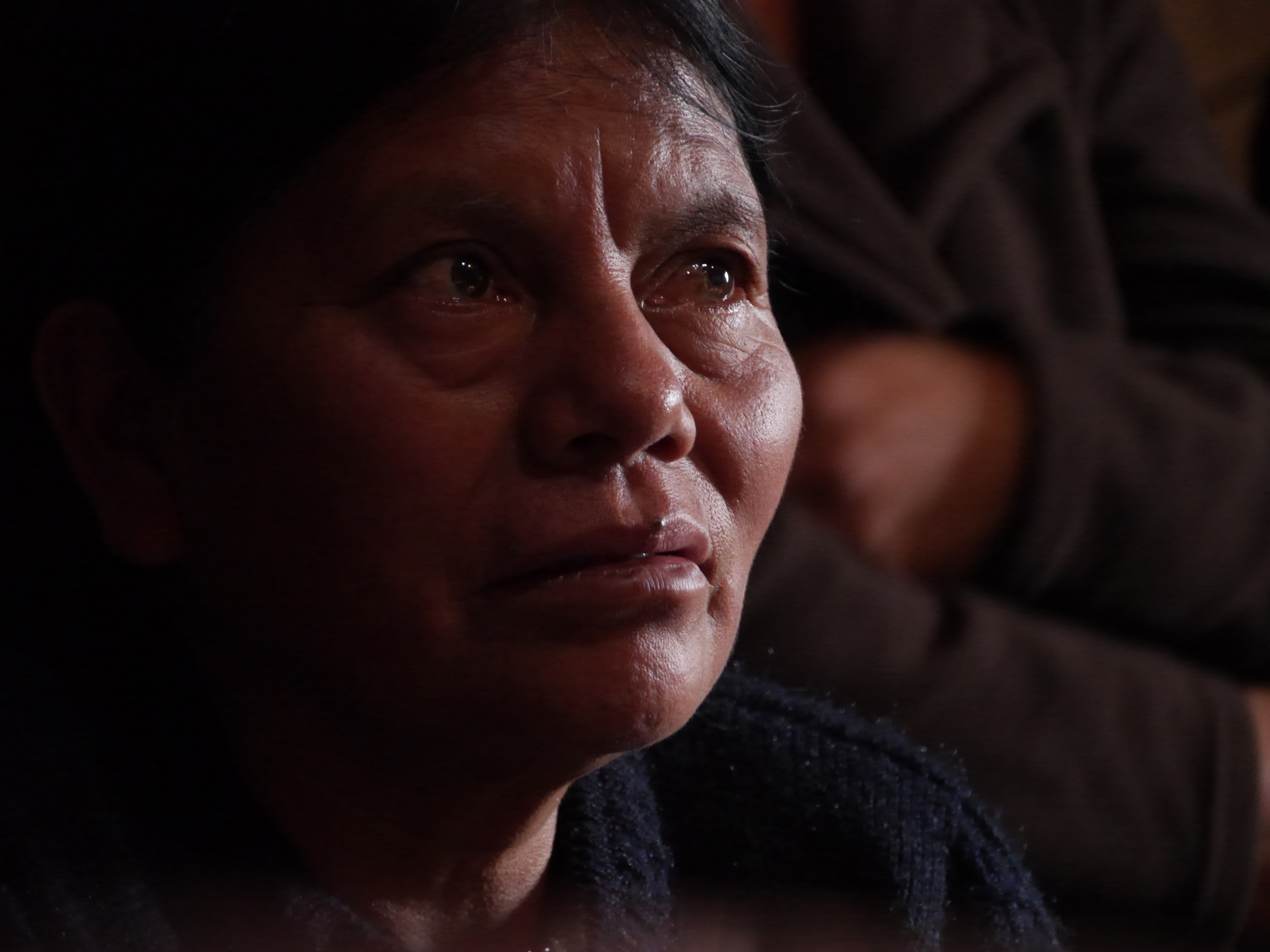 Photo Courtesy of El Camino de Los Altos
Transparency is also a guiding principle for El Camino. The women are involved in all aspects and processes of the association—from the cost of materials to retail pricing to taxes and even staff salary. When they are paid, nothing is hidden from them.
"The women know that I am not making myself rich behind their backs. They trust me because I do not hide things. Whenever business is happening, we manage it together. This eliminates any form of ambiguity amongst ourselves; they know that I'm interested in marching forward with them in creating a space where we all feel well so that we can create, produce, learn and grow."
For Vero, their work and relationship are based on such trust. The group mindfully cultivates and honors it with the understanding that they are all in this together. "The majority of the women understand this concept and are content. For me, that is the most interesting aspect of all this. The beauty in these relationships and the gratification of witnessing how these women evolve through their involvement in the association is an unquantifiable reward, one that far exceeds business. There are some who used to be very shy who now have completely exploded—they joke, they have fun, and they want to create! And the women weave with conviction, which shows in the products. When I see that, I know we have all won. That's what drives me." The deep level of intimate dialogue and connection that has been established over the past 20 years—and continues with the younger generation—is a testament of their mutual affinity.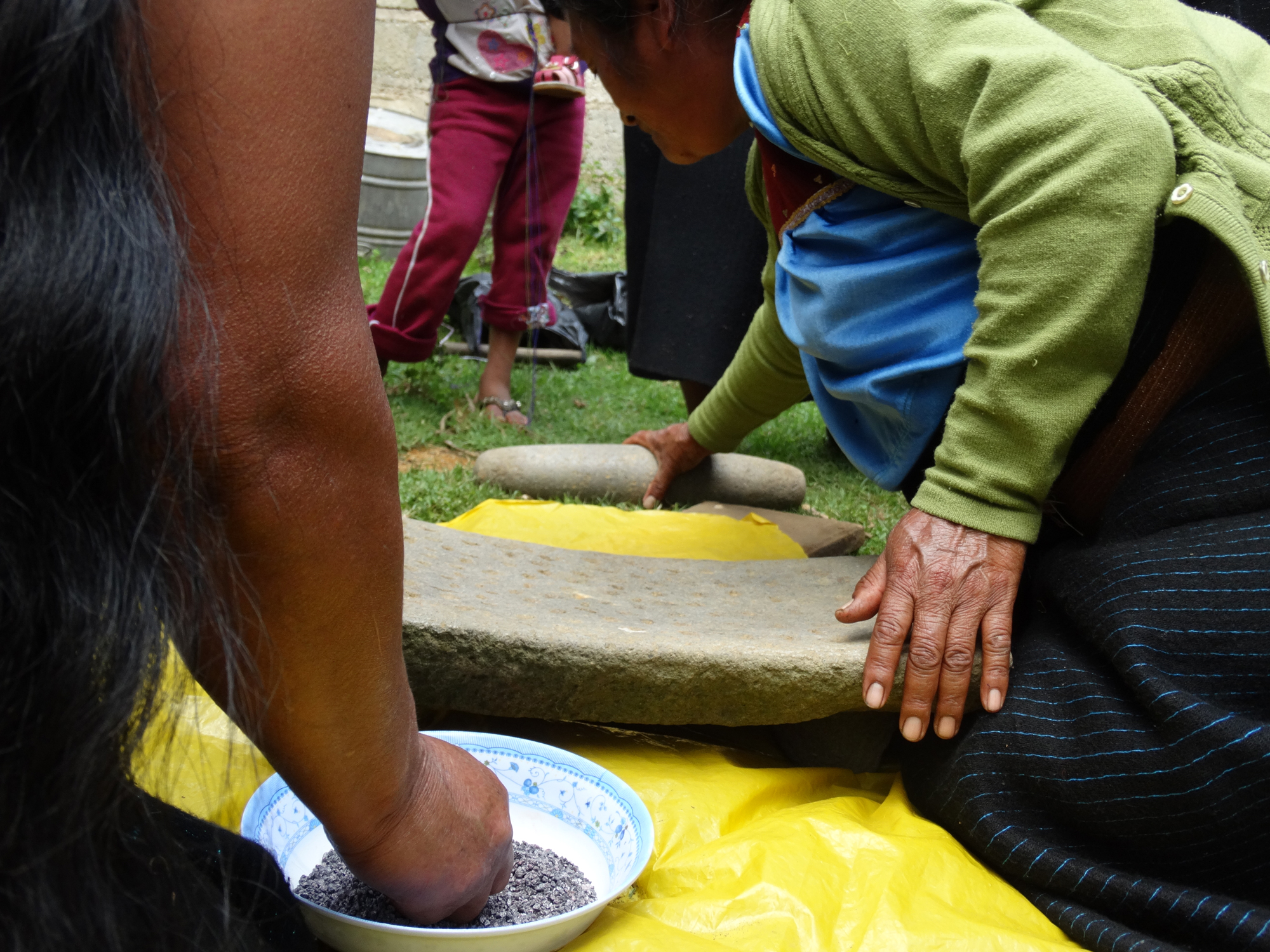 Photo Courtesy of El Camino de Los Altos
Photo Courtesy of El Camino de Los Altos
Photo Courtesy of El Camino de Los Altos
Rethinking Ego
to Reflect Collectively
A year after El Camino was set up, Vero asked her friends in France to collaborate on the project so that they could collectively reflect on how to bring value to the Mayan women's savoir-faire by merging traditional techniques with design expertise. With these new ideas, she was able to return to Mexico to conduct workshops to better orient the product to the weavers. The thinking behind this was that if she alone were to propose a design to a group of women, it would be a directive. But if a group proposes an idea to a group, it uses a different psychology and therefore yields a stronger product because it comes from collective reflections.
To foster this sense of creating for the collectivity and to give it viability, Vero established a sister organization to El Camino in 2009: El Camino de Los Altos. Transfer of rights is an important cornerstone for both associations. For certain products, El Camino designs and assigns its usage to El Camino de Los Altos. This prevents individual creators from using what was created under the association for other clients or companies that want to reproduce it industrially. An intelligent system, this model reinforces the spirit of collectivity. It does away with the notion of "me" and "mine". Although the women can work on other projects outside of the association, they understand and respect the notion that a design developed in the association is a collective creation.

Photo Courtesy of El Camino de Los Altos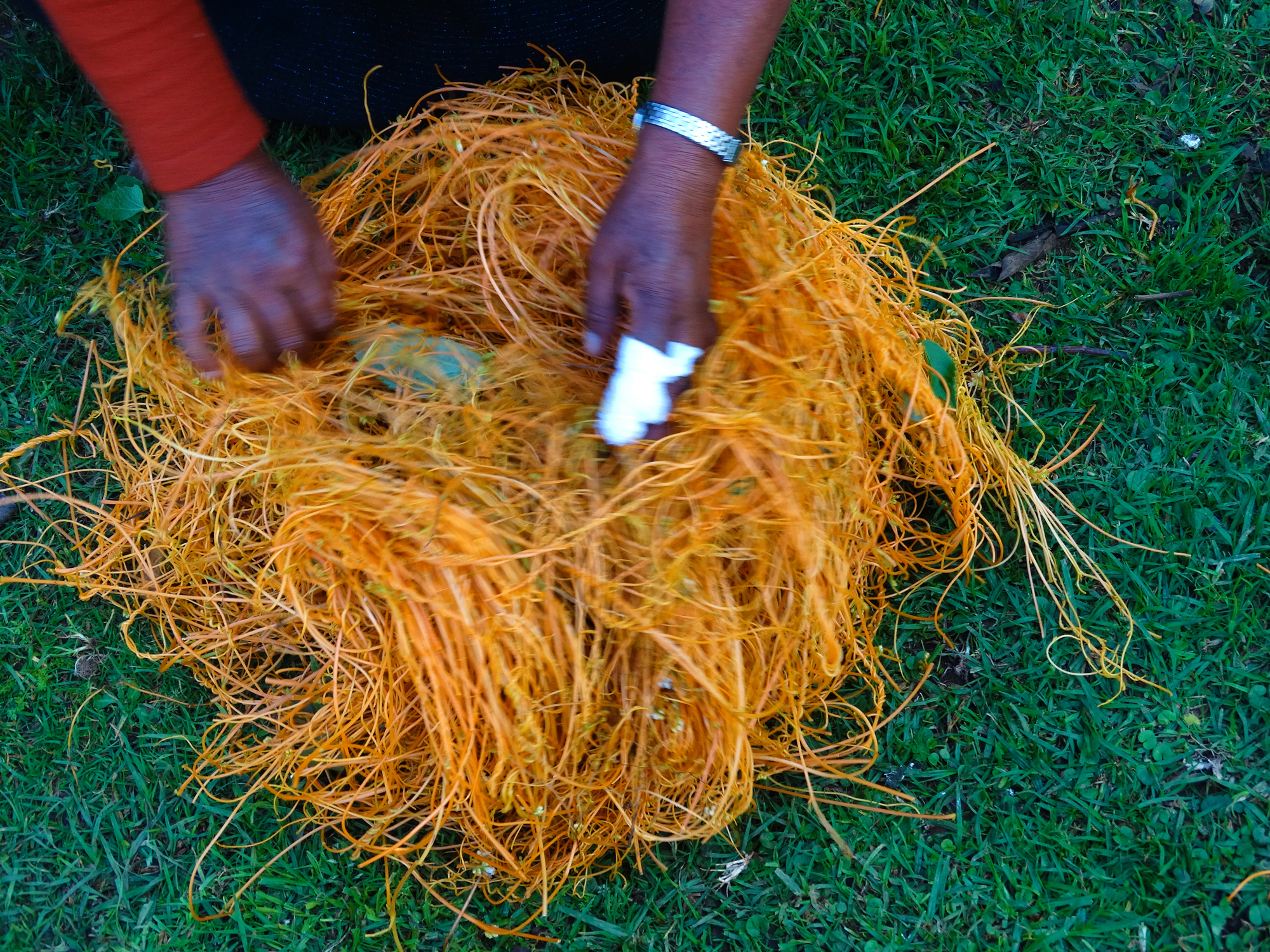 Photo Courtesy of El Camino de Los Altos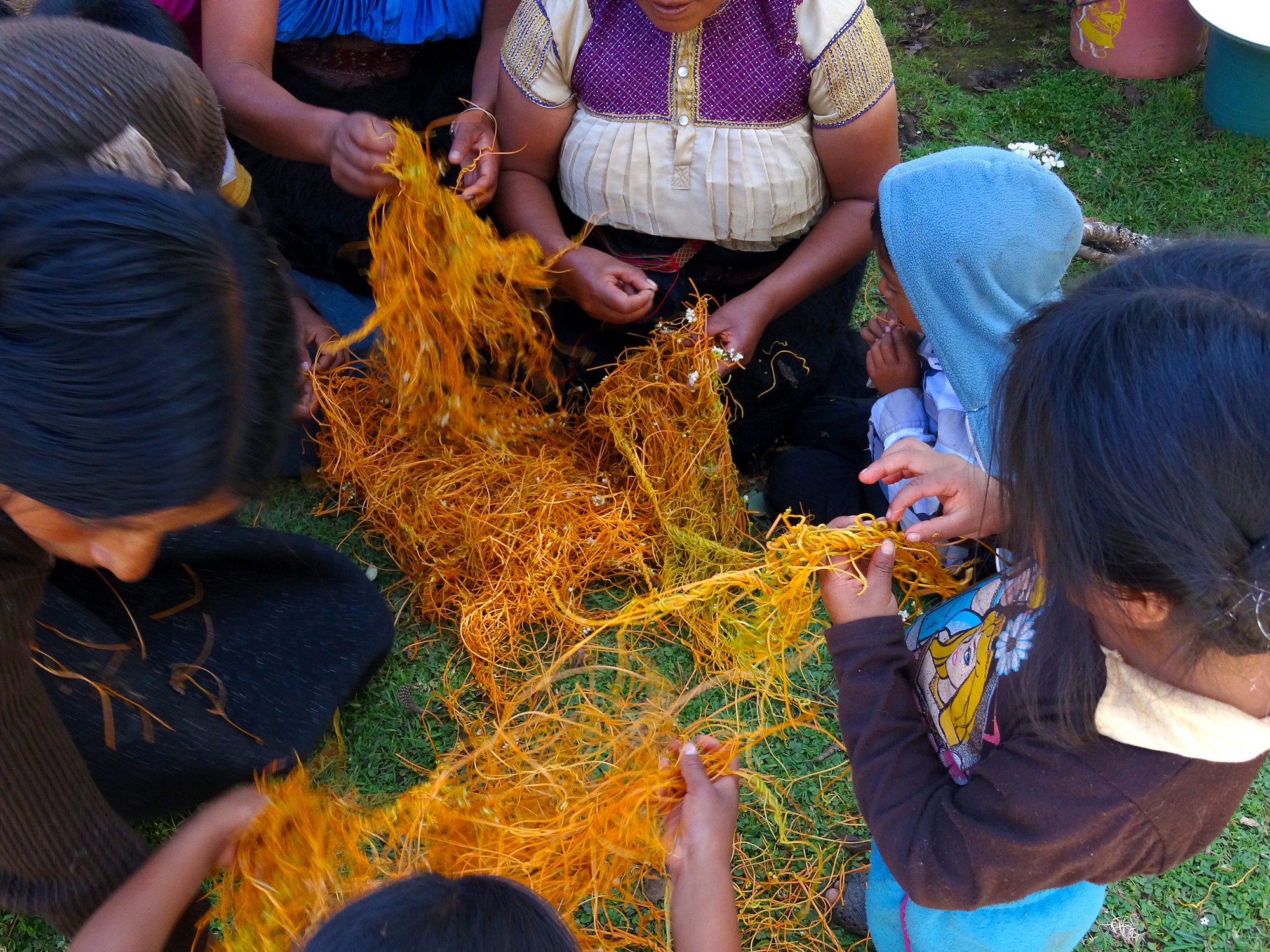 Photo Courtesy of El Camino de Los Altos
"In Mexico, there's a lot of debate about who the creation belongs to, especially in regards to designs that come from traditional communities versus those produced by brands. Doing it this way prevents complexity and the grey areas of such debate because designs, when you consider all its components, do not really belong to one person—there's the work of the colorist, the work of the weaver, etc. In the simplest sense, it is the sum of many parts. You cannot pretend that it was solely you who found this color for example. It's about being clear and defending this reality."
Even the boutique in San Cristóbal belongs to the association. "People have a hard time understanding this concept because they see me in the store and think it is my store. The day I leave, I have nothing that makes me proprietary to any part of this store because it belongs, juridically speaking, to the association. So if the association dies one day, everything that belonged to it will go to the Museum of Textiles of Oxaca. In other words, it will go to an institution, not to an individual."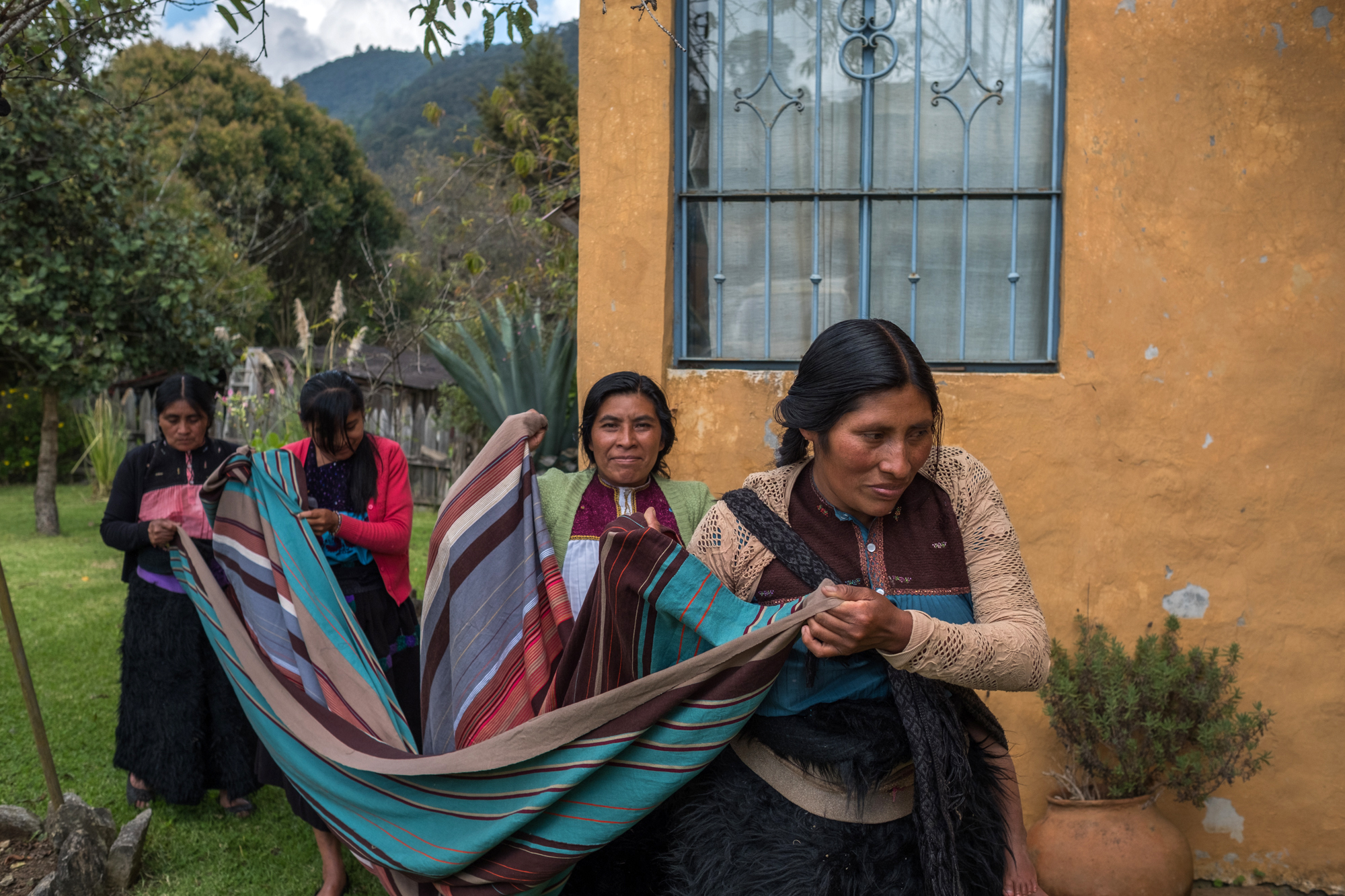 Photo: Jeoffrey Guillemard
The Road
Leading to El Camino
I am more interested in a productive structure where people take part in the product and are therefore part of the expression of what gets made. They are heard, visible and recognized.
What compels people like Vero to go beyond making and commit to a purpose-driven vision?
"For me, it's a position that is personal and political. My intolerance for social inequality overrides an interest for living comfortably. Inequality should not exist nor is it normal." Although unable to identity where that originates from, she recalls being like that since childhood. She always had an interest in creating a productive structure with a meaningful purpose. By channeling her knowledge and passion in textiles she could offer something of quality.
Working in a factory that produced machine-sewn products during the early part of her career in France, she witnessed an enormous gap between the voicelessness of the people who were behind the machines and the extreme legitimacy of a boss, for whom a job would be inexistent without workers and a product. "I am more interested in a productive structure where people take part in the product and are therefore part of the expression of what gets made. They are heard, visible and recognized. Often, in companies, there is a tendency and a need to exclude and oppress. It is always the same schema. So how do we do it in another way?"
Vero had been captivated by Mexican handicraft at a young age, when she first went to Mexico for textile studies when she was eighteen. She had a specific vision of what she wanted to do there, in one of the few places left in the world where artisans still weave their daily life necessities. "I had this idea of using quality yarn, quality weaving, and working within their heritage of never cutting the textile, rather than imposing a fashion trend that is culturally irrelevant. These women are not couturiers. They are weavers so there is no cutting involved in their art—just weaving and assembling. That is why their clothing is always straight and rectangular."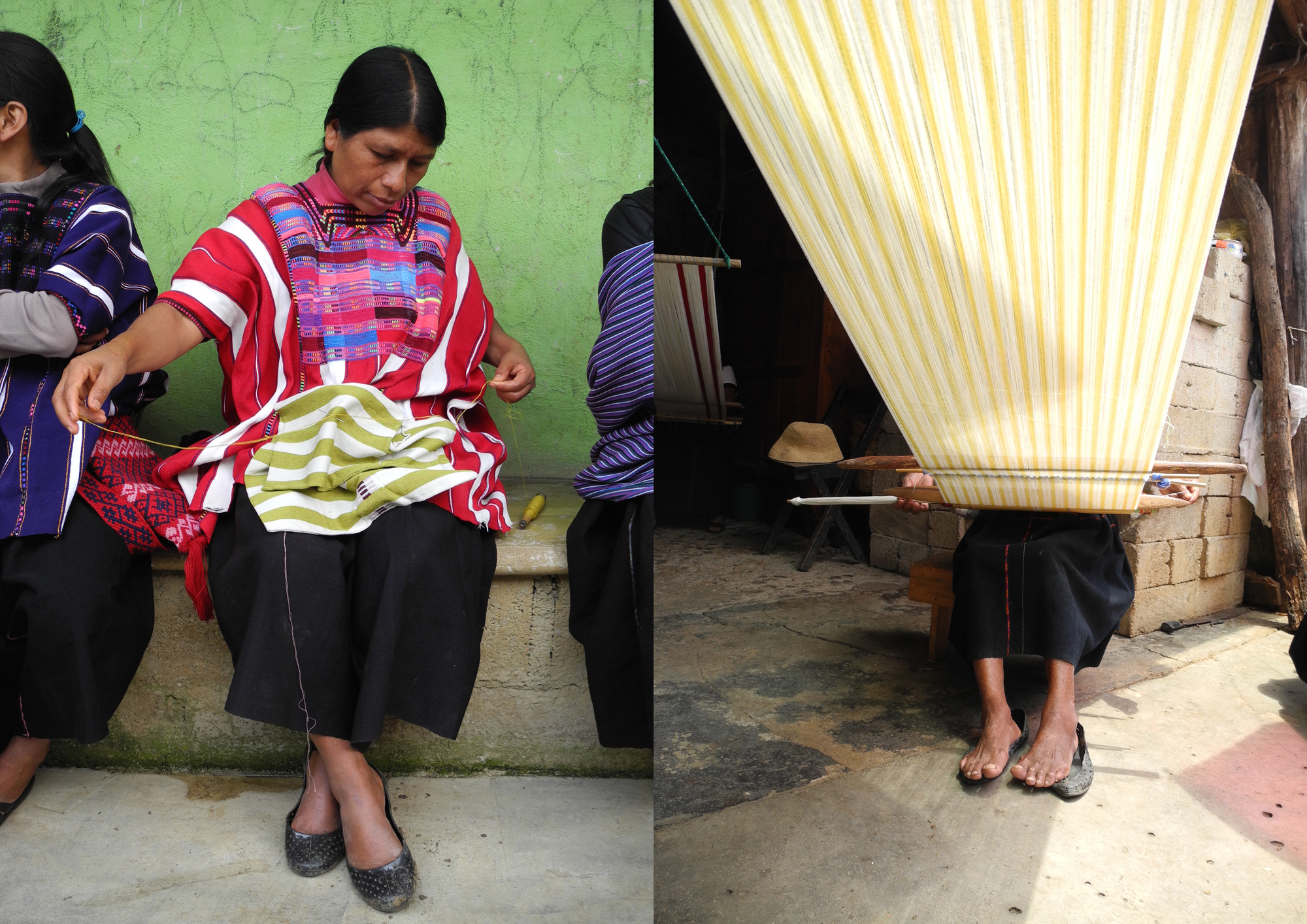 Photo Courtesy of El Camino de Los Altos
To date, El Camino has not deviated from this vision. This work of "retrieval" and working from the archives to create products of quality and selling them at their true value, allowing weavers to be compensated correctly and honorably, was that part of that original vision. It has never been about making little money pouches or this and that to sell in quantity inexpensively. This commitment to creating quality textiles is something that is also point of affinity amongst the women. "We even use a loupe to see the structure of the textiles and analyze why or why it does not work!"
Preservation aside, Vero wished to create a structure that would bring something very important and equitable to the lives of these marginalized indigenous women: a dynamic where they feel the process, where they could participate, talk, express, and contribute ideas. "This form of exchange also interested me because I could learn from this culture."
Initially, she entered into a relationship with these women as a volunteer textile designer for an NGO who brought together women weavers to create a cooperative.
But in 2006, there was a big break between the NGO and El Camino and Vero was thrown out of the co-op. When this happened, the 130 women she had been working with for over ten years also exited to work directly with her. Hence, El Camino embarked on its own path. "Since we had been working together for many years and we knew how to work together, we were used to the idea of a collective and it was easy to continue under El Camino." With this group of women, they evolved aspects from the previous co-op that needed improvement.
"When we started back then, there was no sense of finality such as starting a social business. We built everything up and evolved things slowly. Today, designers often have a finite idea of what they want to do before they work with artisans, rather than cultivating a process that has been built up solidly and slowly over time in their natural course. This is why projects often do not last long."
"I feel like even if I quit the association one day, it will continue on because it has been built on a strong foundation. All of this brings me something extraordinary. I feel very proud of what we have built and this makes me very happy. Also, these women have an impact on me. They make me believe that it is possible to construct something together."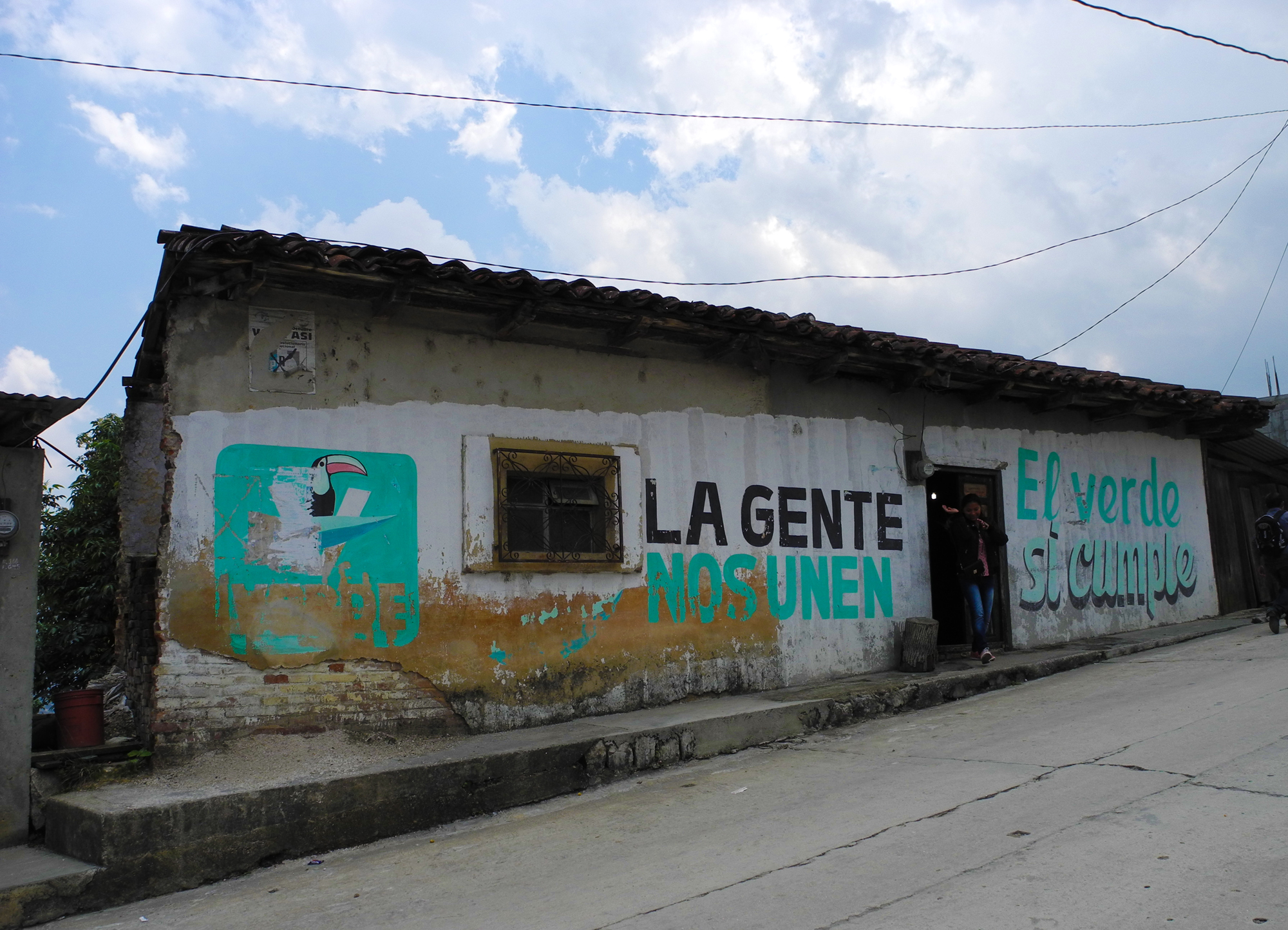 Photo Courtesy of El Camino de Los Altos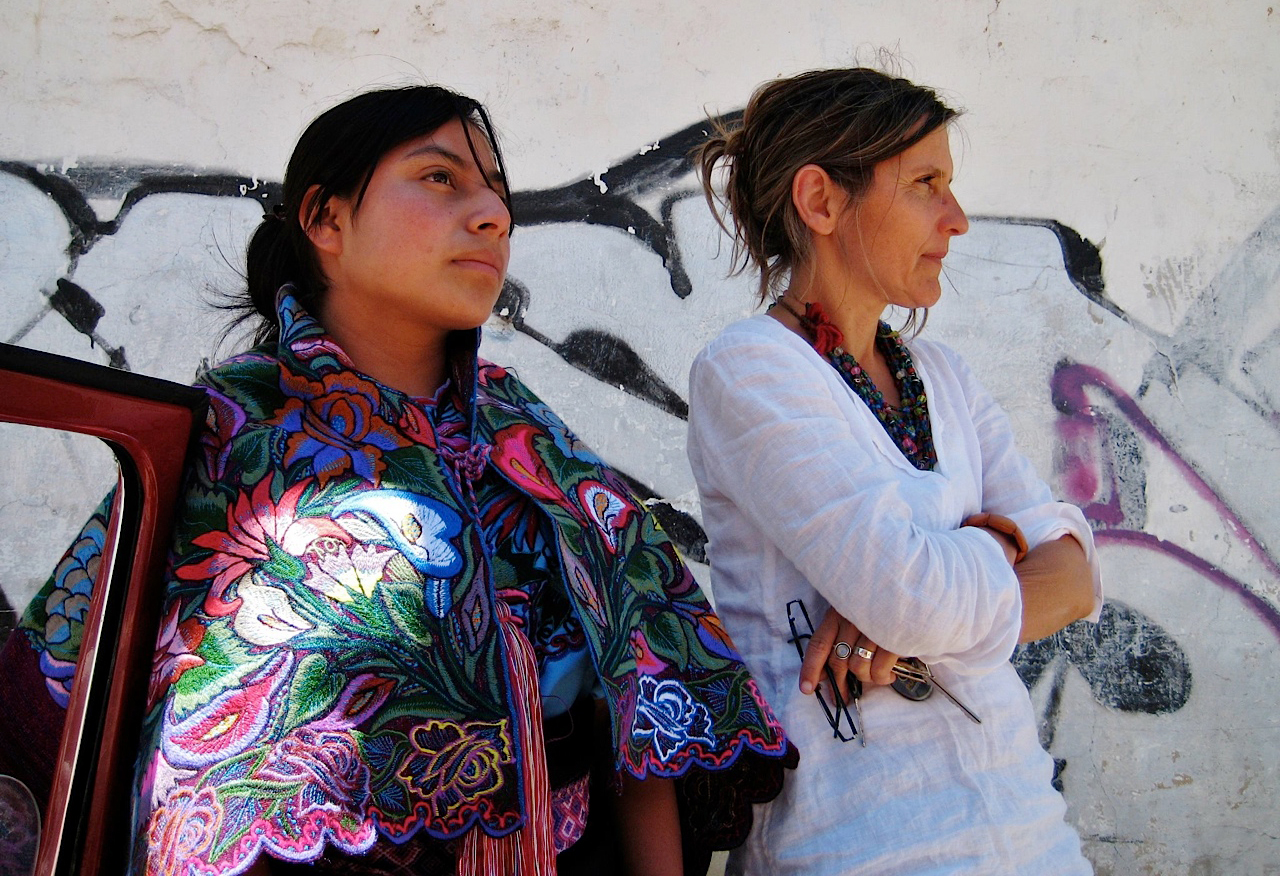 Photo Courtesy of El Camino de Los Altos
The story title "Women Without Faces"
alludes to the 1994 Zapatista movement and its symbolic act of wearing masks in order to be visible.
For centuries, indigenous people had been "the ones without faces, the ones without voices"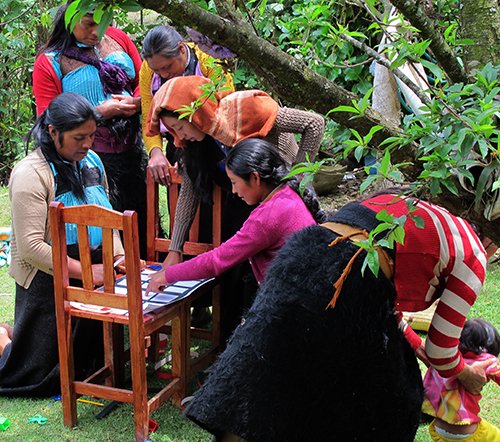 The designers of the French association El Camino and the 130 weavers of the Mexican civil association El Camino de Los Altos have been collaborating since 1996 to create a unique textile collection combining contemporary design and Mayan heritage. Working together, the associations have established a work center in San Cristobal de Las Casas, Mexico. There, they train, develop and transmit the ancient art of backstrap loom weaving, professionalize their activity, and develop their creative and marketing skills. The center provides an overall sense of solidarity that contributes to improving the living conditions of the weavers whilst offering each of them a range of opportunities for personal development.

Jeoffrey Guillemard was born in 1986 in France. Since 2006, he has been traveling throughout the Americas while maintaining a home base in Mexico. When he returned to France in 2014, he followed the EMI-CFD photojournalism training in Paris. His documentary work focuses on themes that range from multiple expression of sexuality to contemporary religious practices, as well as portraitures and analysis of different community groups. He is a member of the collective Haytham Pictures.

Mona Kim is the Founder and Curator of Moowon magazine. As the Creative Director of award-winning multidisciplinary design studio, Mona Kim Projects, she has been conceiving public space experiences and large-scale experiential projects for global brands and cultural institutions. Her museum and exhibition design for the Canadian Museum of Human Rights, World Expo, Museum of Tomorrow (Museu do Amanhã), and UNESCO-sponsored projects, gave her the opportunity to document and be exposed to some of the most distinctive examples of social realities and cultural expressions. On these projects, she had co-curated world issues such as endangered languages, cultural diversity and sustainability. The Moowon project is an extension of this background. Her work has been featured in The New York Times, WWD(Women's Wear Daily), The Creative Review, and in publications by Gestalten and The Art Institute of Chicago.


EDITING: COPYRIGHT © MOOWON MAGAZINE /MONA KIM PROJECTS LLC. ALL RIGHTS RESERVED.
PHOTOS: COPYRIGHT © JEOFFREY GUILLEMARD and EL CAMINO DE LOS ALTOS. ALL RIGHTS RESERVED.
TEXT: COPYRIGHT © MONA KIM / MOOWON MAGAZINE. ALL RIGHTS RESERVED.
TO ACQUIRE USAGE RIGHTS, PLEASE CONTACT US at HELLO@MOOWON.COM