This family legacy and a renowned name
behind Paris's collection and restoration house continues
to live on in Faubourg Saint-Antoine
When Petit Palais of Paris held the exhibition "Paris 1900, La ville spectacle" in 2014, there was one particular piece in the midst of its monolithic collection which was swarmed with blushing visitors. It was a dainty, naughty piece of epoch furniture of a soft golden-pink hue, which marked its presence not only during the exhibition but beyond it, in the visitors' memories.
This chair of pleasure, or cheval d'amour, originally belonged to the furnishings set in the personal room of the playboy Prince of Wales known as "Bertie." It was housed within a famous maison close in Paris circa the 1870s. This Parisian "horse" happens to bear the signature of a renowned furniture manufacturer, Maison Soubrier.
Enter Faubourg Saint-Antoine in Paris, the vital center of woodworking crafts since the 17th century. A stately engraved stone bearing the name "Maison Soubrier" labels an entire three-story industrial building from the 19th century. Its gated entrance opens itself reluctantly and strictly to professionals involved in cinema set design, haute couture events, or the image-making industry. Upon entering the courtyard, with its impressively-scaled glass roof, one lands at the threshold of a 3,000-square-meter Ali Baba's den that houses vast collections of original period furnishings, rare objects, and exceptional decorative items.
This is the setting of a 150-year long family legacy. Located in a historical artisans' quarter in Paris, Maison Soubrier is a museum-like repository of decorative artifacts that has spanned six generations. But its activity and environment is also an example of how converging factors necessitate adaptation and evolution: fluctuation of tastes which affects demand, fluctuation in demand which affects the vitality of certain artisan practices, and the resulting changes in the demographics and the landscape of a neighborhood.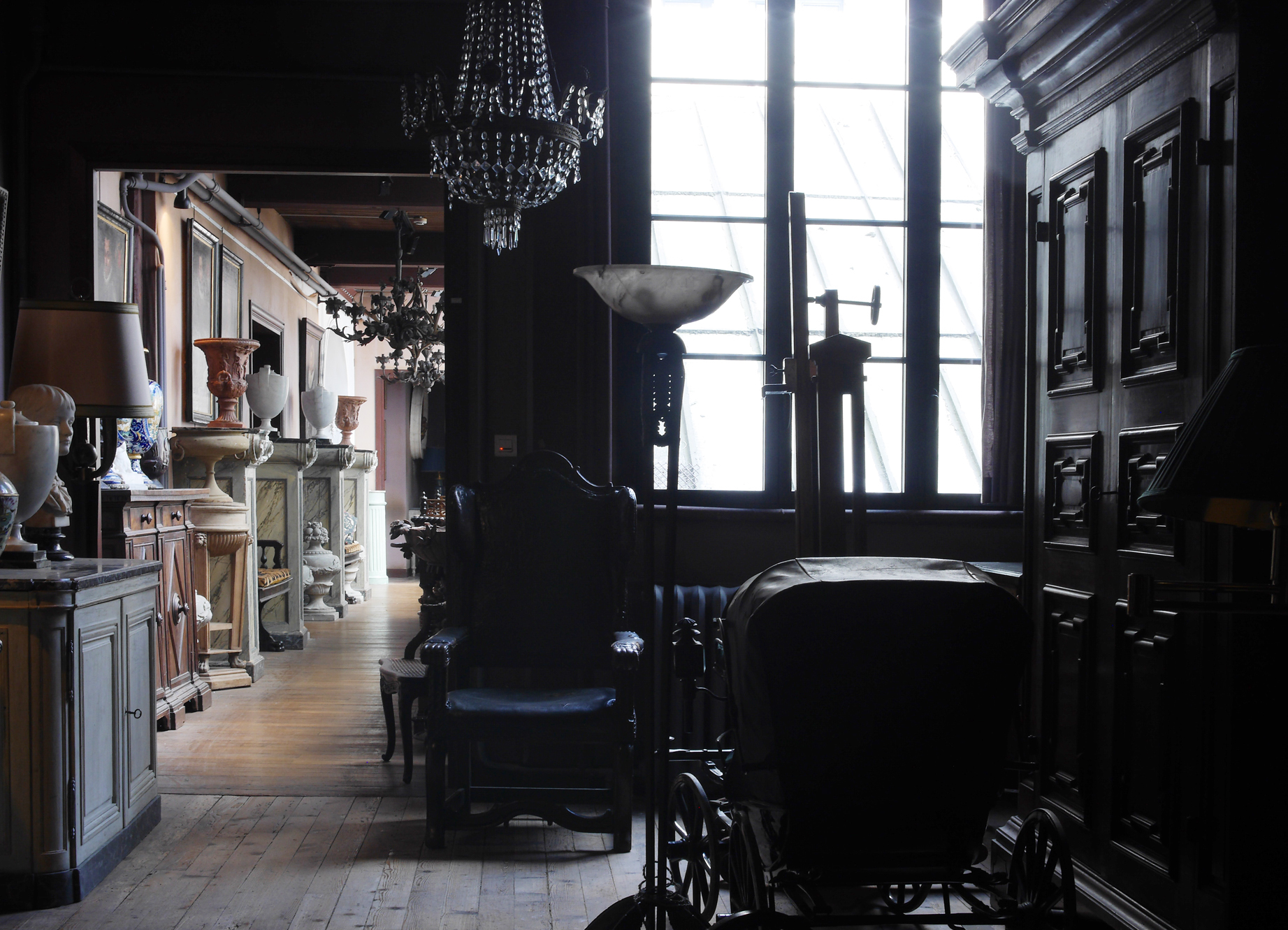 To enjoy the full story, become a Member.
Already a Member? Log in.
BE A MEMBER
For $50/year,
+ Enjoy full-length members-only stories
+ Unlock all rare stories from the "Moowon Collection"
+ Support our cause in bringing meaningful purpose-driven stories
+ Contribute to those in need (part of your membership fee goes to charities)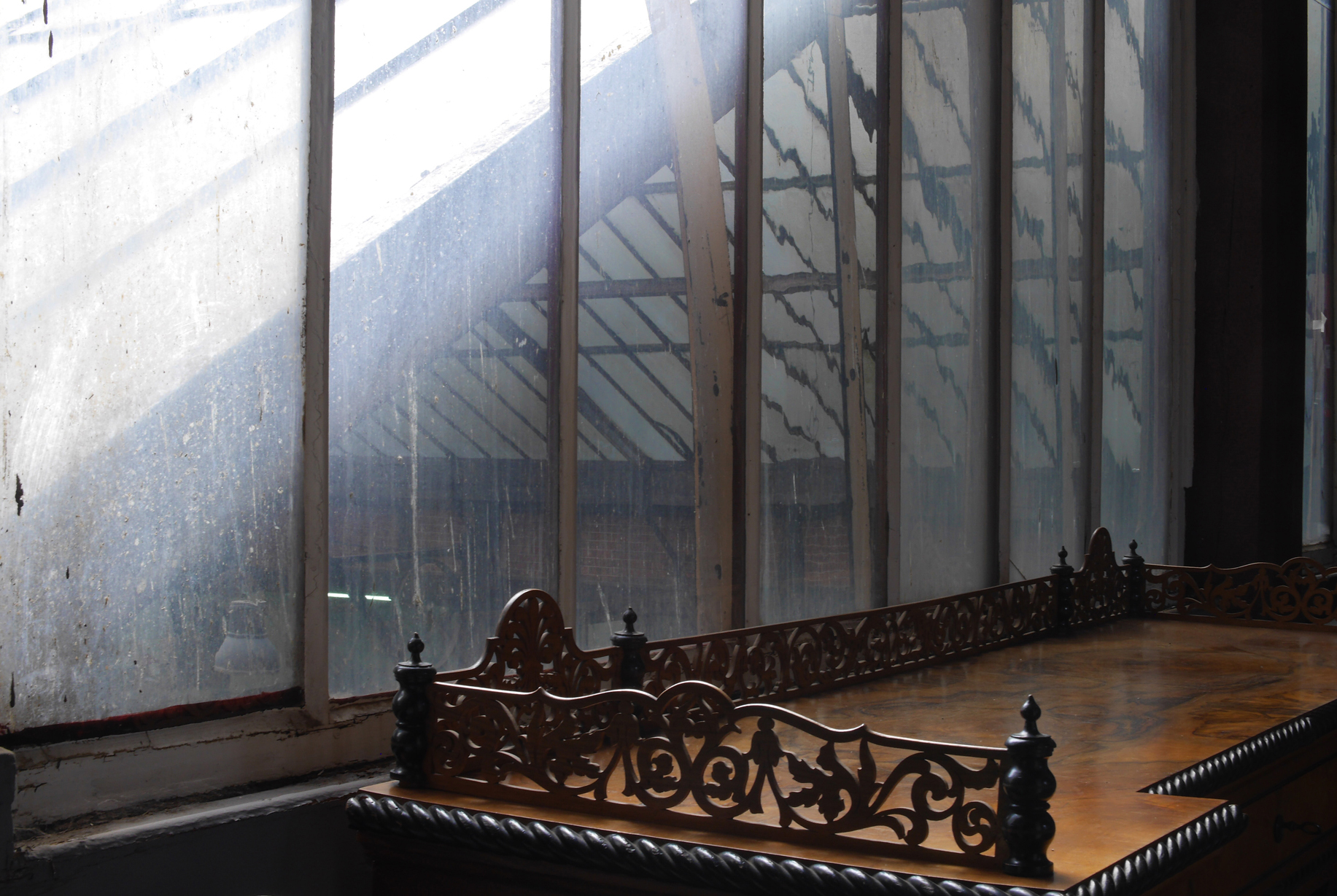 The Labyrinthine Time Machine
Propped against the workshopwall are large mirrors with gilded frames that reflect back the courtyard and its sultry glass roof. An early twentieth century delivery vehicle bearing the name "Soubrier" and parked in the courtyard provides a strong cinematic cue. The concentration of pieces blurs the boundary between those that are collection items, those that are being exhibited, and those dedicated to daily use and interaction.
After an ascent through wooden stairs and walls adorned with paintings, one lands at the mouth oflabyrinthine corridors that lead to epochs of the past. The spaces are all about changing moods. The dramatic light and shadows hit, interact, and give shape to glass, wood, lacquer, ebony, and theendless diversity of materials that make up the impressive 3,000 pieceshoused there. Furniture, objects, and curios occupy three immense floors that wrap 360 degrees around the courtyard . At some point, one encounters a period elevator whose odd location—or rather, whose location has acquired that characteristic due to objects that grew around it—amplifies the surreal experience of the space.
Today, Maison Soubrier is also is one of the biggest surfaces in Paris to have an integrated workshop dedicated to restoration on its premise. This reality permits the restoration of its acquisitions and the conservation of its extensive existing collections from all epoques. In this sense, it is a unique infrastructure that has survived its time. It is also a testament to a time in history when the activities of conceiving (designing) and making transpired under one roof. Though we are experiencing the revival of such models today, it makes us question why and how this separation came about.
According to Louis Soubrier who has inherited this family legacy, "Big houses of decoration such as Maison Jansen (a world-renowned Paris-based interior decoration office) engaged many artisans in their workshop. In addition they had in-house decorators who defined the style and taste of Maison Jansen. The principle was that the client went to buy Jansen's taste, rather than go to a decorator who would have Jansen make their design."
Please note that Maison Soubrier is not open to the public.
It is strictly limited to professionals.
Out of respect for their privacy and in order to avoid work disruption,
we ask that you kindly abstain from requesting public visits.

TEXT and PHOTOGRAPHY: COPYRIGHT © 2015 MOOWON/MONA KIM PROJECTS. ALL RIGHTS RESERVED.