Initially, I set out to encounter artisans on the Isle of Skye, the northernmost island in the Inner Hebrides of Scotland.
We have all, at times, had bouts of counter intuition about our initial ideas. And this was no exception.
The moment I set my foot on this atmospheric island, its forces broke my will to carry out my original intellect-driven plan.
At the turn of the road, the Isle rose up before me in its spectacular tyranny as a way to remind us that
nature is more powerful than any human endeavor. As the memory of artisans diminished into a mere afterthought
against its monolithic body, it thundered "This is my story."
An alchemy of Light, Wind, and Water against a dramatic terrain, the Isle of Skye is most glorious when mist rolls in and its skies turn black and stormy in anger. Full sunlight flattens its mystery. It is not a coincidence that the Norse referred to it as an "isle of mist" or an "isle of cloud". Its landscapes are so overpowering that signs of human habitation in the forms of black and white croft houses resemble flies on a dinosaur. Even on a map, its geographical shape is powerful with multiple peninsulas radiating out from its center (hence skitis the early Celtic word for winged).
To enjoy the full story, become a Member.
Already a Member? Log in.
BE A MEMBER
For $50/year,
+ Enjoy full-length members-only stories
+ Unlock all rare stories from the "Moowon Collection"
+ Support our cause in bringing meaningful purpose-driven stories
+ Contribute to those in need (part of your membership fee goes to charities)
Jagged
Violent
Jurassic
Stark
Eery
Otherwordly mountains and hills. Sinister pinnacles and pillars. Boggy moors and magical mounds of moss. Tormented skies and seas. The legacy of Norse rule and clan dominations. Crumbling castles and cairns. It is no wonder that the wildest legends and mystical tales of imaginary beings such as the Blue Men of the Minch, selkies, and sidhe (fairies) have long been intertwined with life on this land. These far-fetched tales and beliefs mirror—and are inspired by—the Isle of Skye's fantastical landscapes. Legends are often born from man's impulse to come to terms with his inexplicable environments or to serve as a conduit in the way of morals in order to instill the harmonious co-existence of fellow humans, animals, and the natural world.
Fairies, Kelpies, and Demons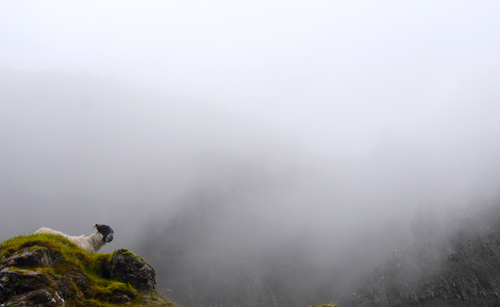 At the northwest edge of the Isle is the ominous landslip, Quiraing, and its Jurassic slopes born through great natural upheaval. Mist crawls in and out like a ghostly phantom, quietly draping the jagged pinnacles then suddenly unveiling their demonic outlines. The combined effect is that of mysterious beasts in the forms of large conical hills that conceal their scale and sinister presence with mist, then arise to reveal their ghastly self to strike fear into humans. Despite its unsettling yet spectacular presence, Quiraing surprisingly has only but a few local legends. One claim is that it is the home of the protectorate dragons and the meeting place of fairies. Another tale tells of a magical spell cast on human beings who then turned into stone, hence the strange rock formations. Yet one legend dismisses all legends: something so wicked had taken place that no survivors dared to speak of it nor tell a tale. (Swire)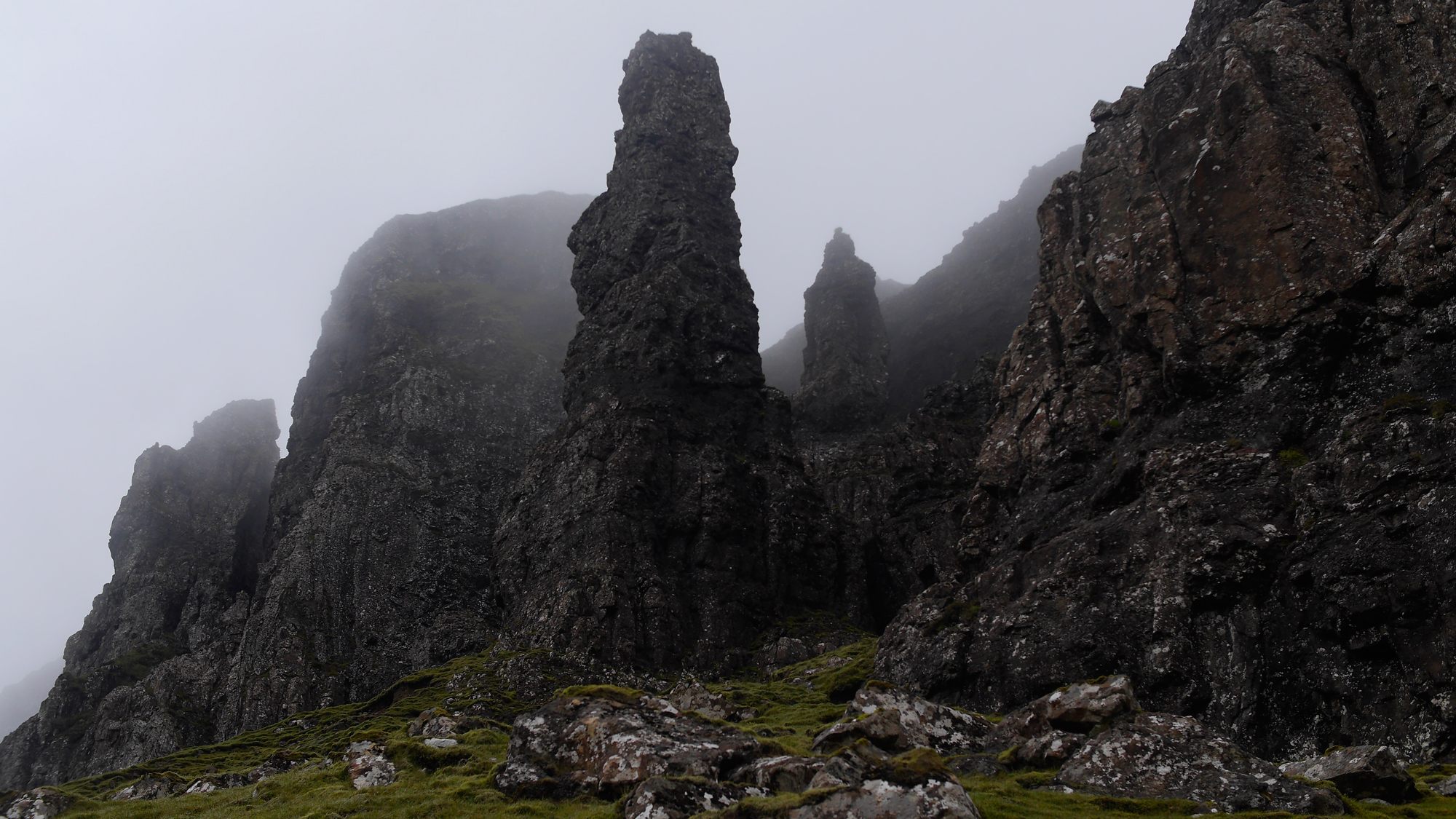 Near Loch Coruisk, a dark solitary lake trapped within the imposing black volcanic mountains of Black Cuillins, legend has it that there is a cave. In it "dwells the ghost of a shepherd who is perpetually engaged in branding the ghost of a sheep, the latter uttering unearthly cries the while" (Swire). Described as "that dread lake" by Sir Walter Scott in his poem The Lord of the Isles, Loch Coruisk has also inspired various renditions of legends about a kelpie, a shape-shifting water spirit that lures people into its water. It is "the haunt of water-goblin or of spirit still more dreadful", as described by John MacCulloch in his book A Description of the Western Islands of Scotland. Its dark water, its isolation, and its unsettling silence would strike terror into anyone who finds himself alone with its vast stillness, especially when the mist rolls in to darken its water to an even more bottomless black.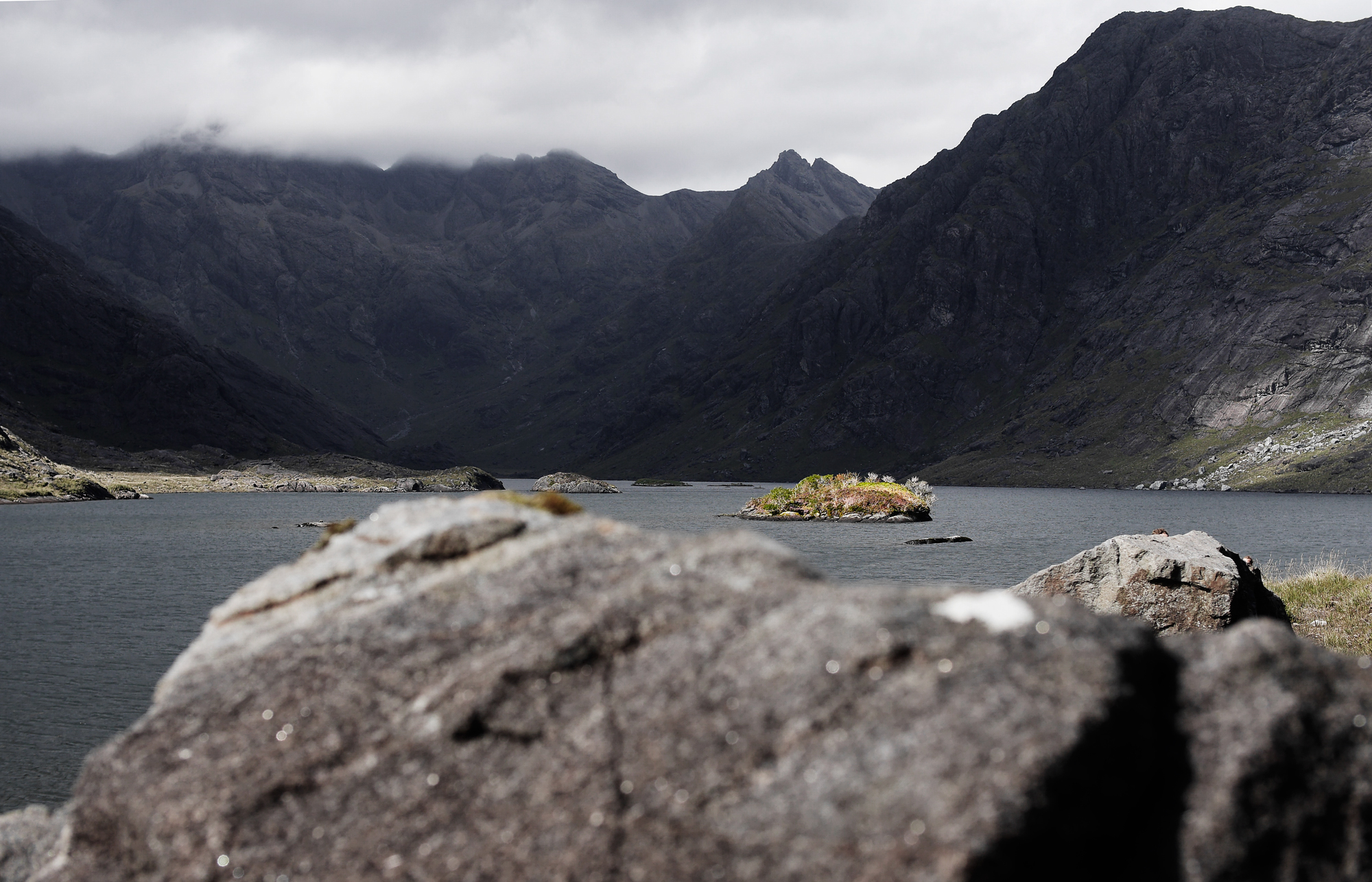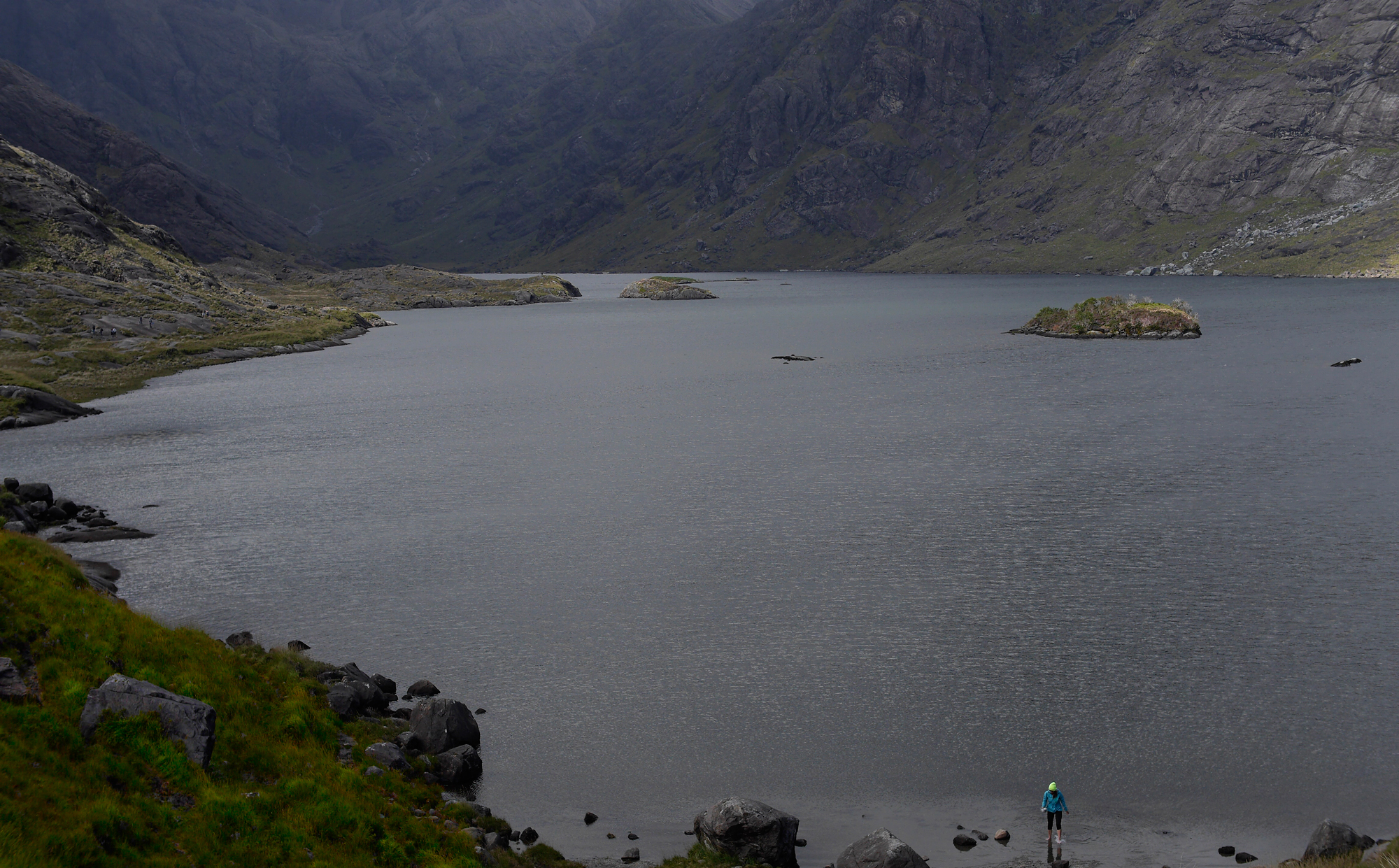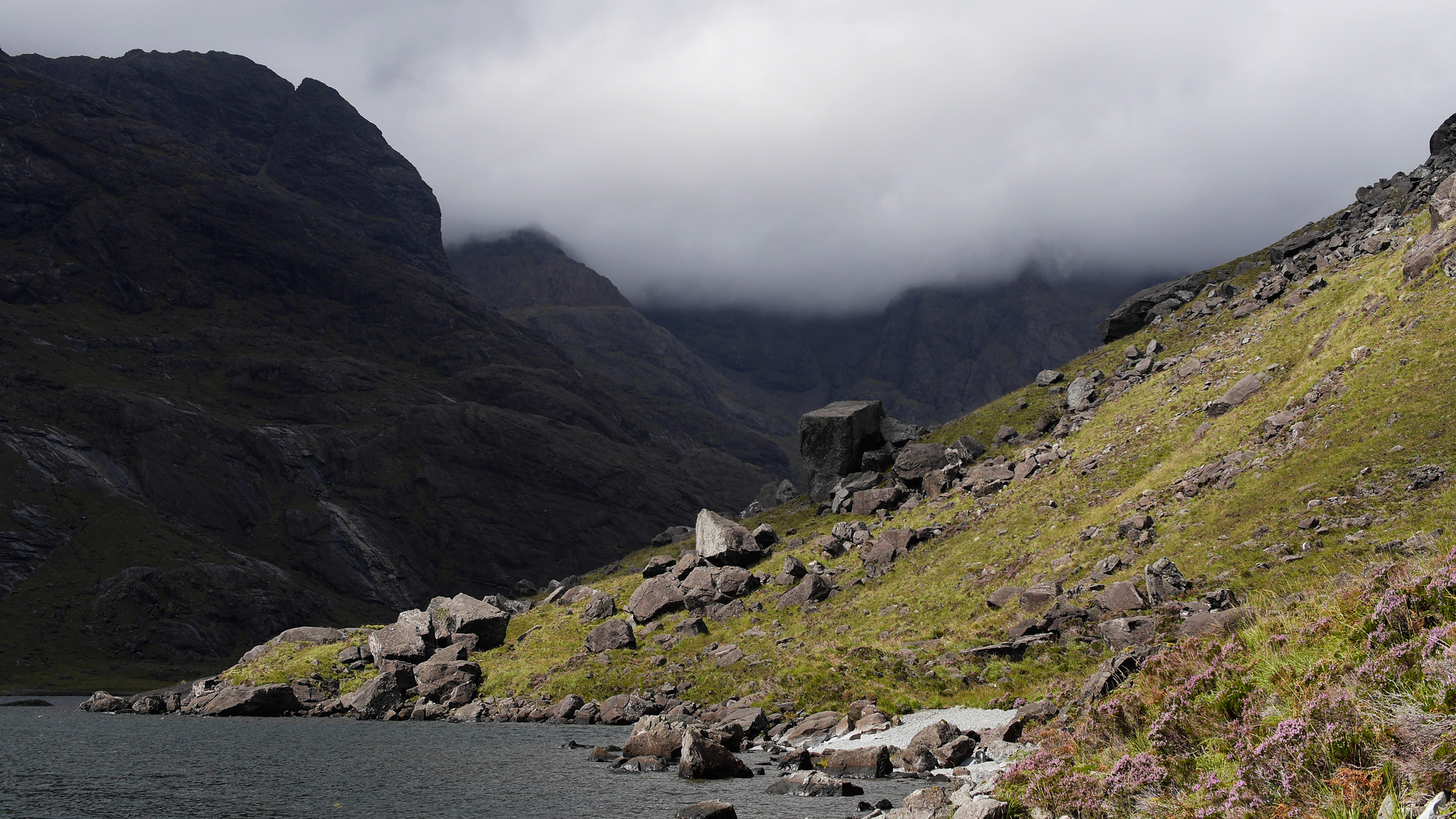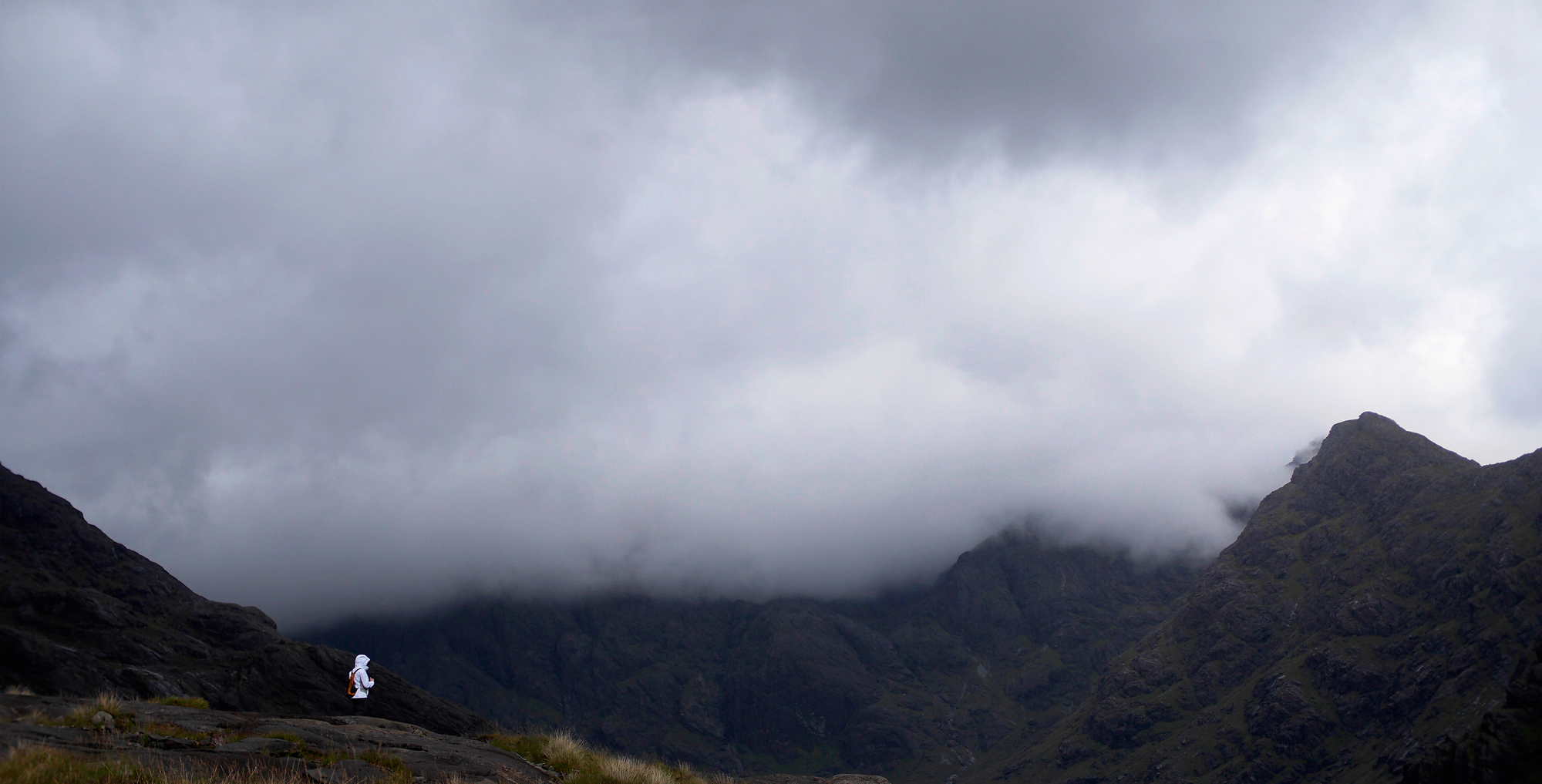 Yet in the midst of the jagged and volatile terrains, electric green mossy mounds exist as a visual contrast and a softer version of the imaginary. When grass is that green, it is believed that fairies dance there on clear moonlit nights. And those with receptive minds are supposedly able to hear their music emanating from the ground below. Although fairies, or the "little people", are believed to have been similar to human beings in their physionomy, dress, and possessions, tales tell of their endowments —from interventions in nature, to granting special powers, to shows of kindness (or even sly revenge). There are even stories of fairies who lived in the heart of a mountain and forged weapons with magical powers for warriors. One particular tale tells of their cattle that once lived in the sea. Everyday, they would come ashore to graze until their owner called them back home to the sea in the evening. But one day, a man flung a piece of earth from a churchyard between the animals and the sea. They were never able to return to the sea again, so it is believed that most cattle on Skye have fairy blood in them! (Swire).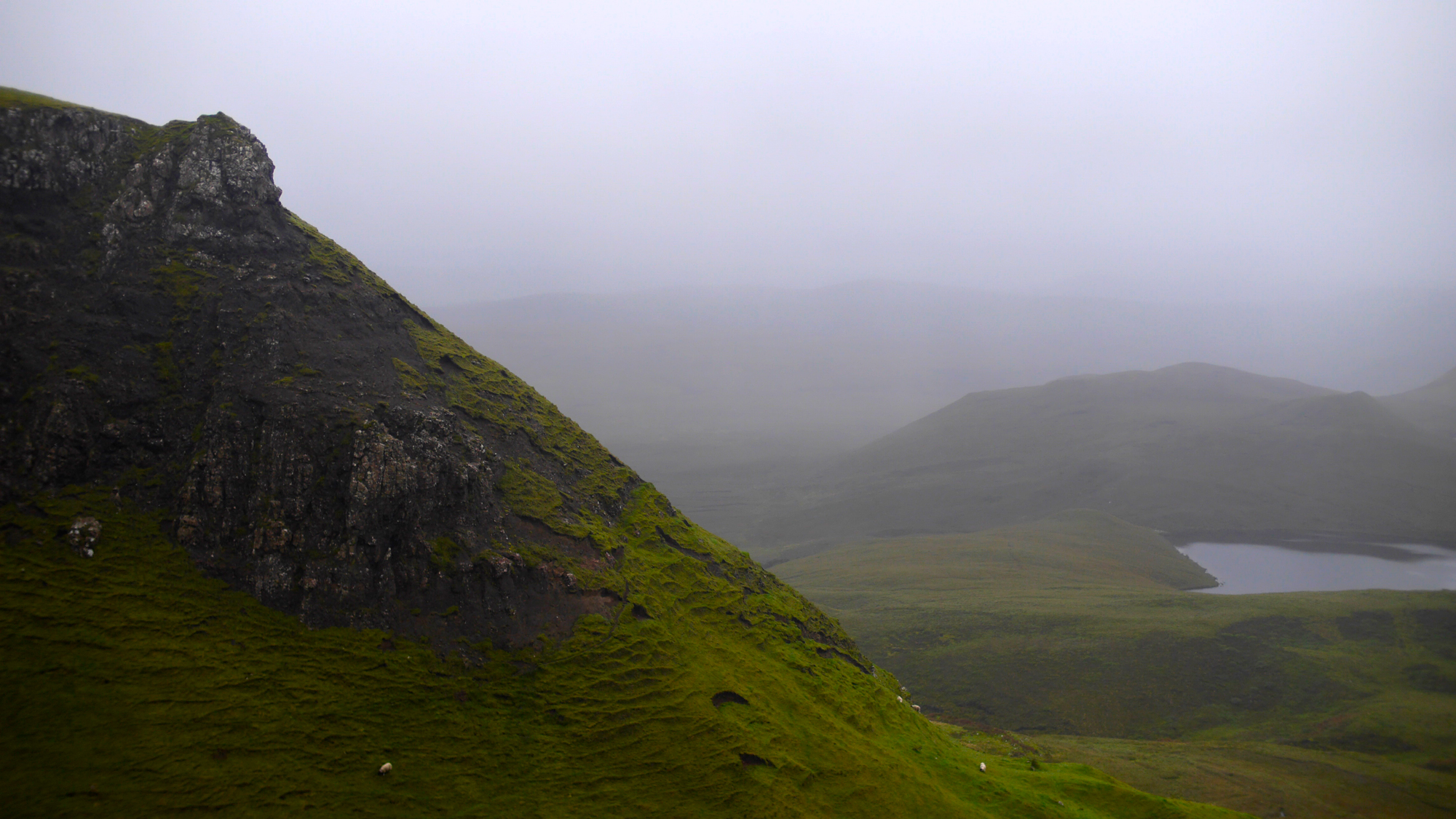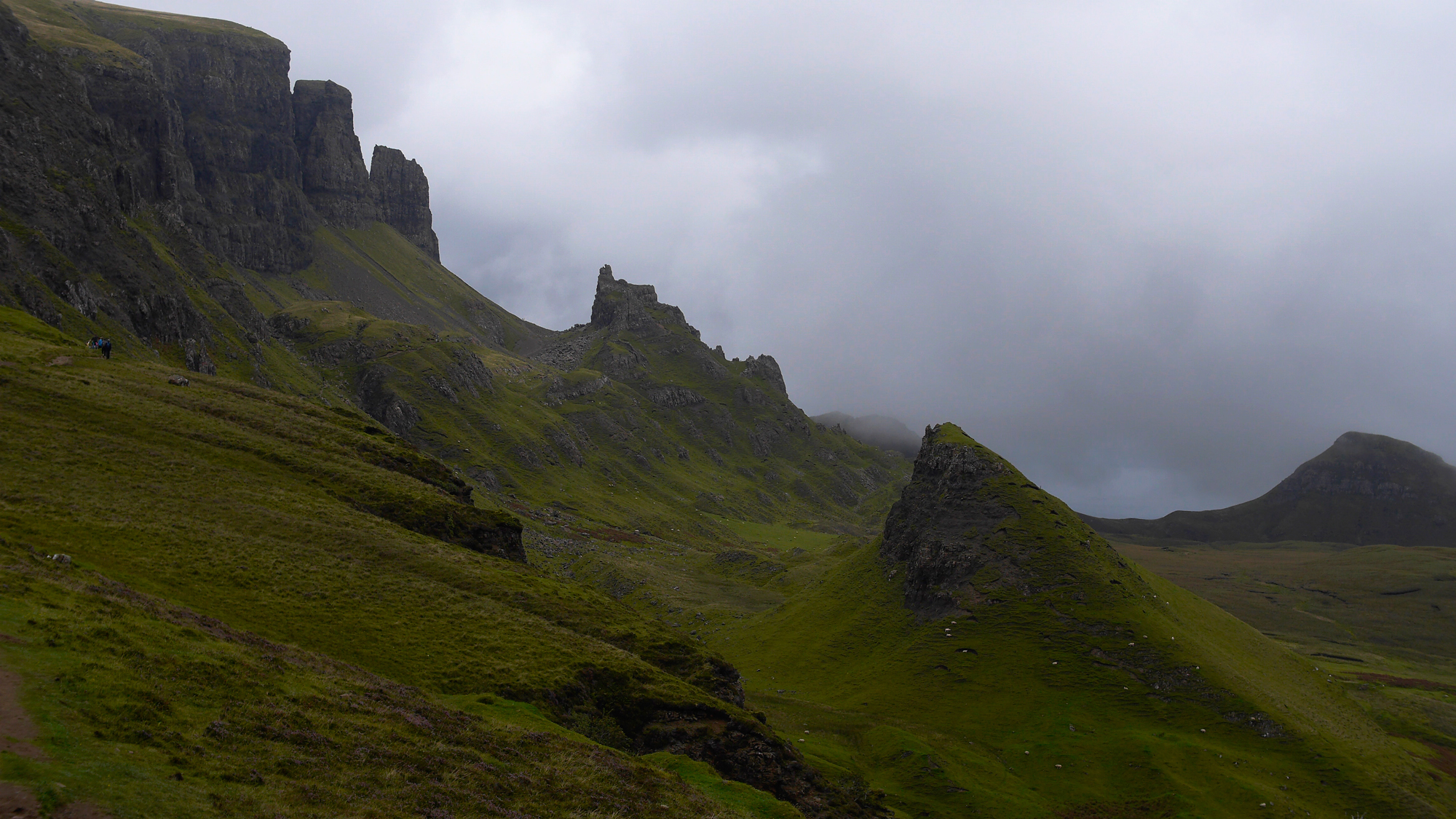 Mona Kim is the Founder and Curator of Moowon magazine. As the Creative Director of award-winning multidisciplinary design studio, Mona Kim Projects, she has been conceiving public space experiences and large-scale experiential projects for global brands and cultural institutions. Her museum and exhibition design for the Canadian Museum of Human Rights, World Expo, Museum of Tomorrow (Museu do Amanhã), and UNESCO-sponsored projects, gave her the opportunity to document and be exposed to some of the most distinctive examples of social realities and cultural expressions. She had co-curated world issues such as endangered languages, cultural diversity, sustainability, climate change and anthropocene. The Moowon project is an extension of this background. Her work has been featured in The New York Times, WWD(Women's Wear Daily), The Creative Review, and in publications by Gestalten and The Art Institute of Chicago.
SOURCE: 
Swire, Otta. Skye: The Island And Its Legends. Edinburgh: Birlinn Limited, 2006. Print.
EDITING: COPYRIGHT © MOOWON MAGAZINE /MONA KIM PROJECTS LLC. ALL RIGHTS RESERVED.
PHOTOS & TEXT: COPYRIGHT © MONA KIM / MOOWON MAGAZINE. ALL RIGHTS RESERVED.
TO ACQUIRE USAGE RIGHTS, PLEASE CONTACT US at HELLO@MOOWON.COM