You may have noticed monks draping their beautiful crimson robes as a recurring theme of Moowon. Call it our fascination with something beautiful that transforms itself from a simple rectangular piece of fabric to a magnificent, flowing piece of volume. Call it our obsession with something noble that is captured in the sheer length of a habit or a cassock-like dress form. Or call it a preference for the utter simplicity of a tunic that requires one gesture to allow its wearer to walk in full freedom, with grace.
For some of us, these traditional habits are captivating for their timeless elegance, similar to the appeal of the mandarin collars on Nehru jackets. For others, the word "cassock" may evoke the notion and romance of nomads and adventurers due to its etymological origin from the Turkish word quzzak, or the idea of "free man" from the Old East Slavic word kozak.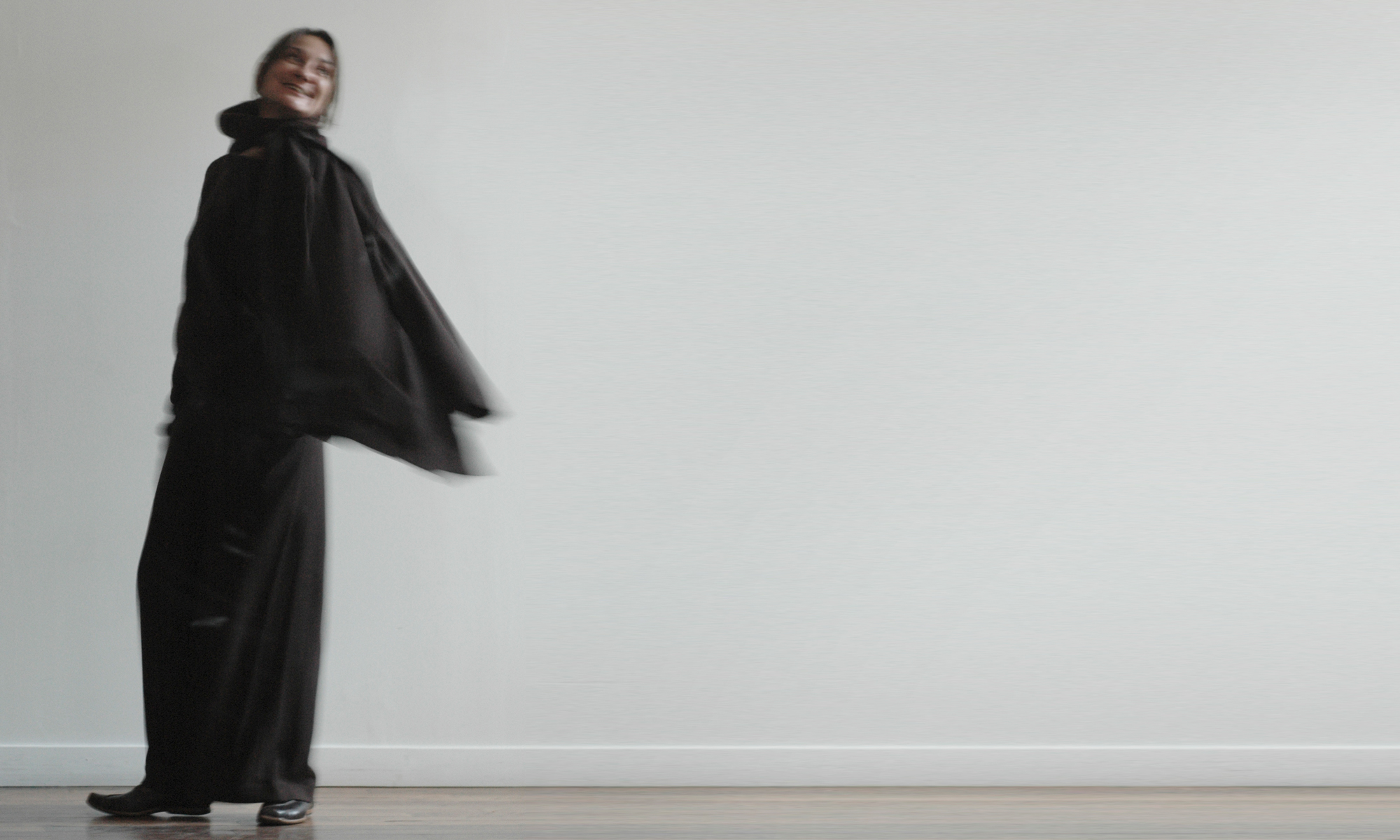 Photo: Pierrick Verny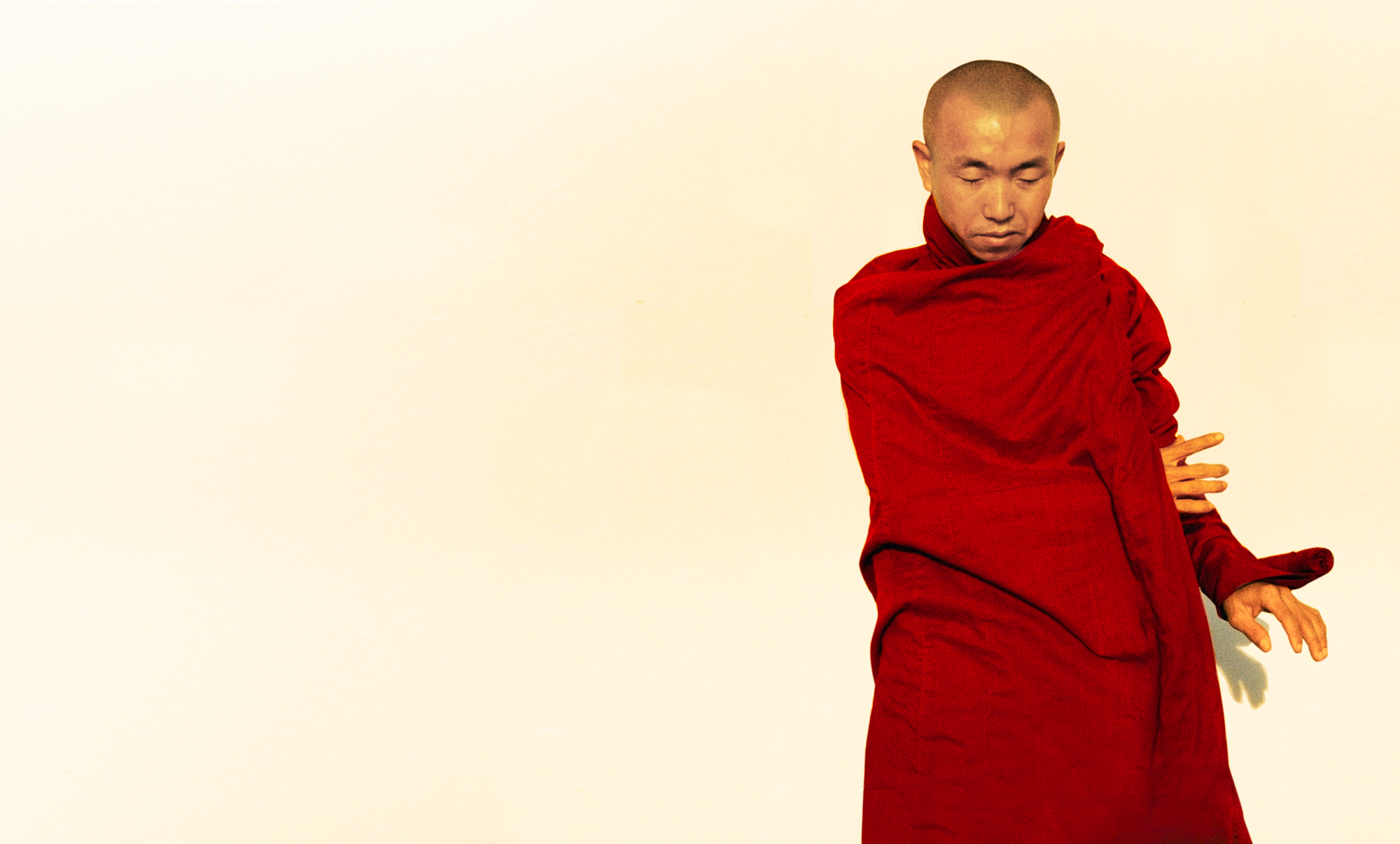 Photo: Mona Kim

Even if we were to disassociate them from ecclesiastical or historical references, it is highly unlikely that most of us would be walking the streets of our cities and towns in monk's robes or cassocks, as it feels out of context and misappropriated. But my search for that something long and flowing had found its urban-appropriate remedy one day—and it has become my line up of uniforms ever since. It is high time that I introduce you to Albane Olika, a designer who occupies the majority of the space in my wardrobe. And the spirit of how she creates and the mood her creations convey connect to some of Moowon's key values: the essential, the noble, and the timeless.
Less Is More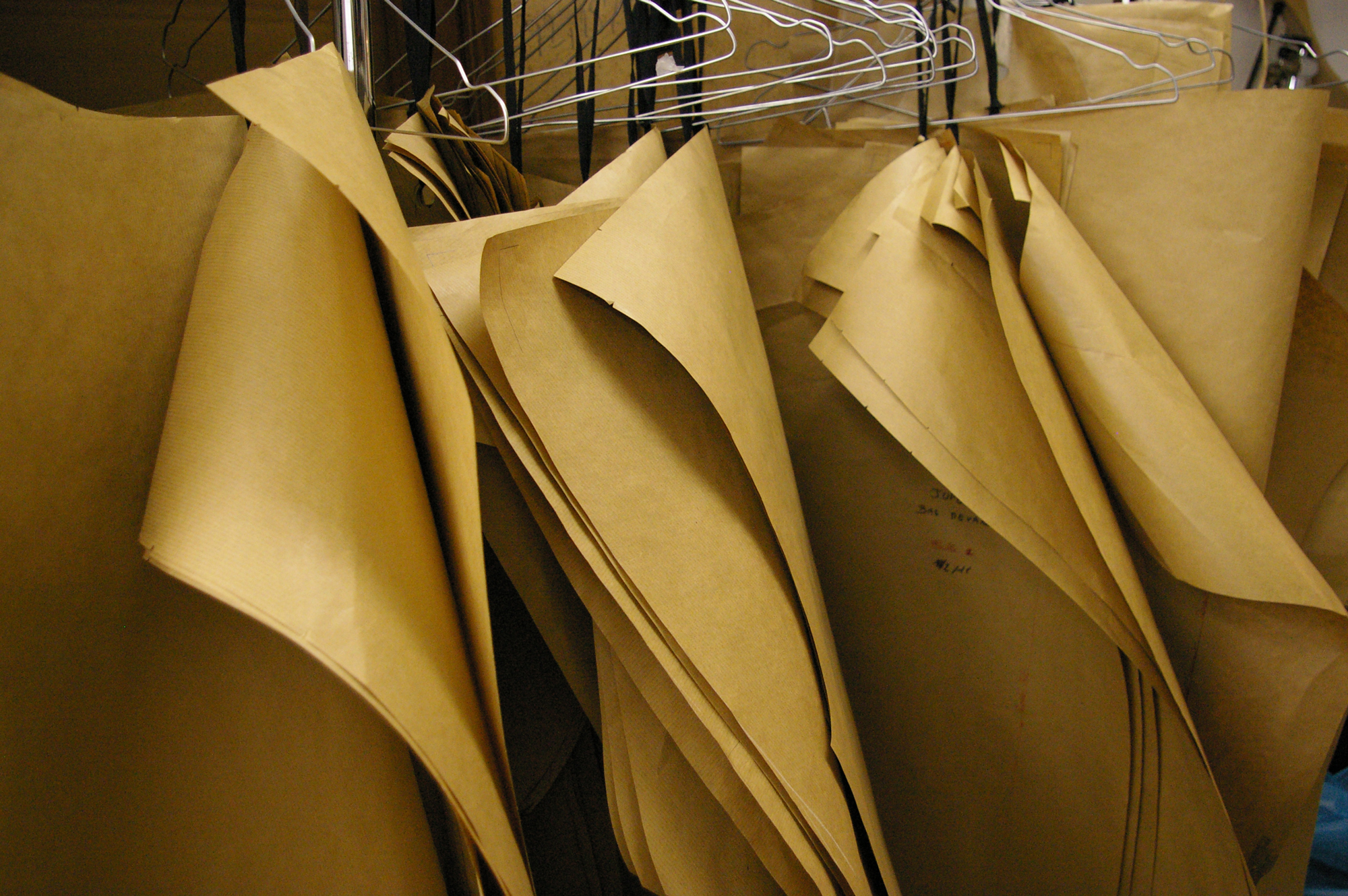 Photo: Pierrick Verny
To enjoy the full story, become a Member.
Already a Member? Log in.
BE A MEMBER
For $50/year,
+ Enjoy full-length members-only stories
+ Unlock all rare stories from the "Moowon Collection"
+ Support our cause in bringing meaningful purpose-driven stories
+ Contribute to those in need (part of your membership fee goes to charities)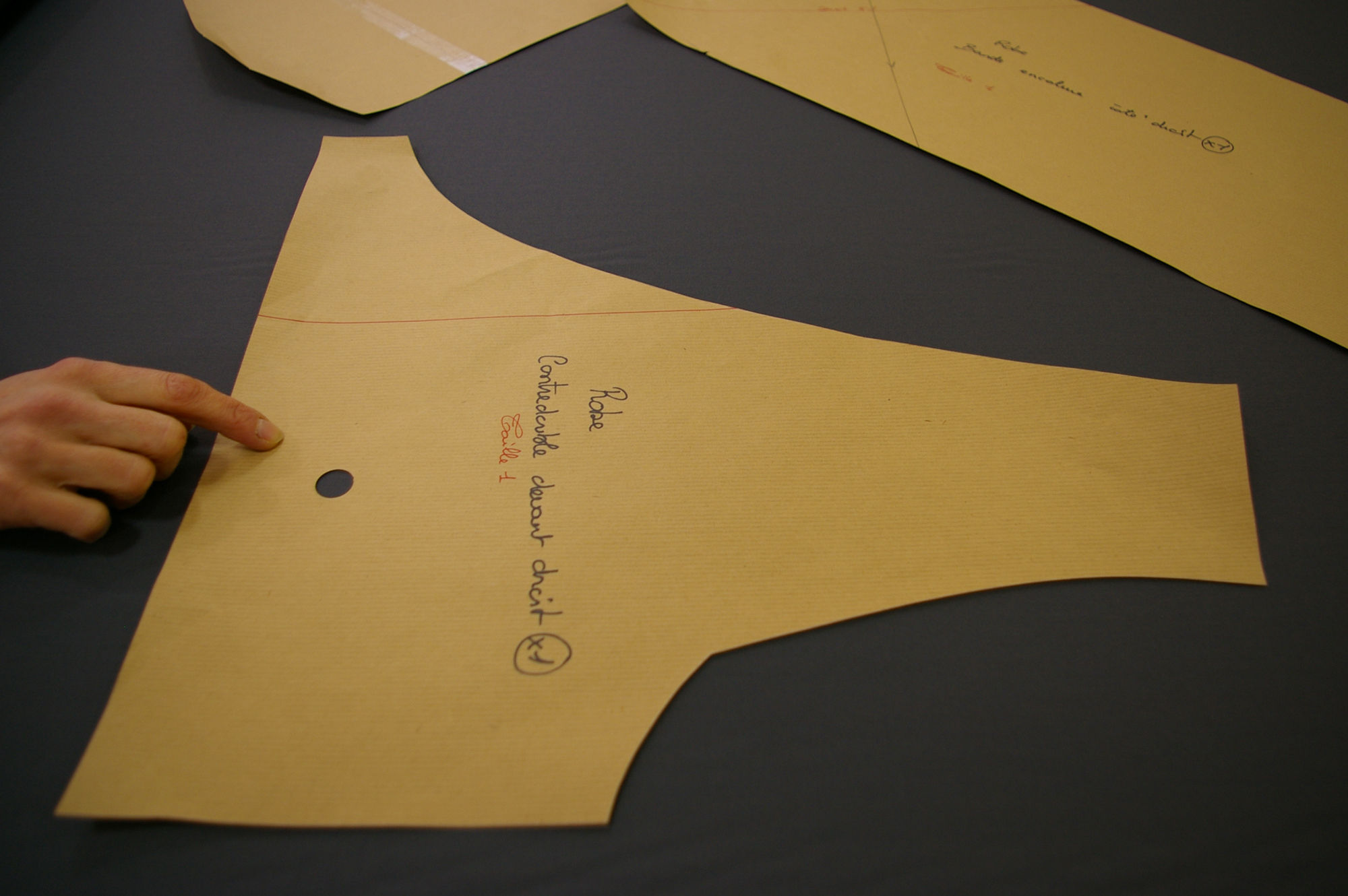 Photo: Pierrick Verny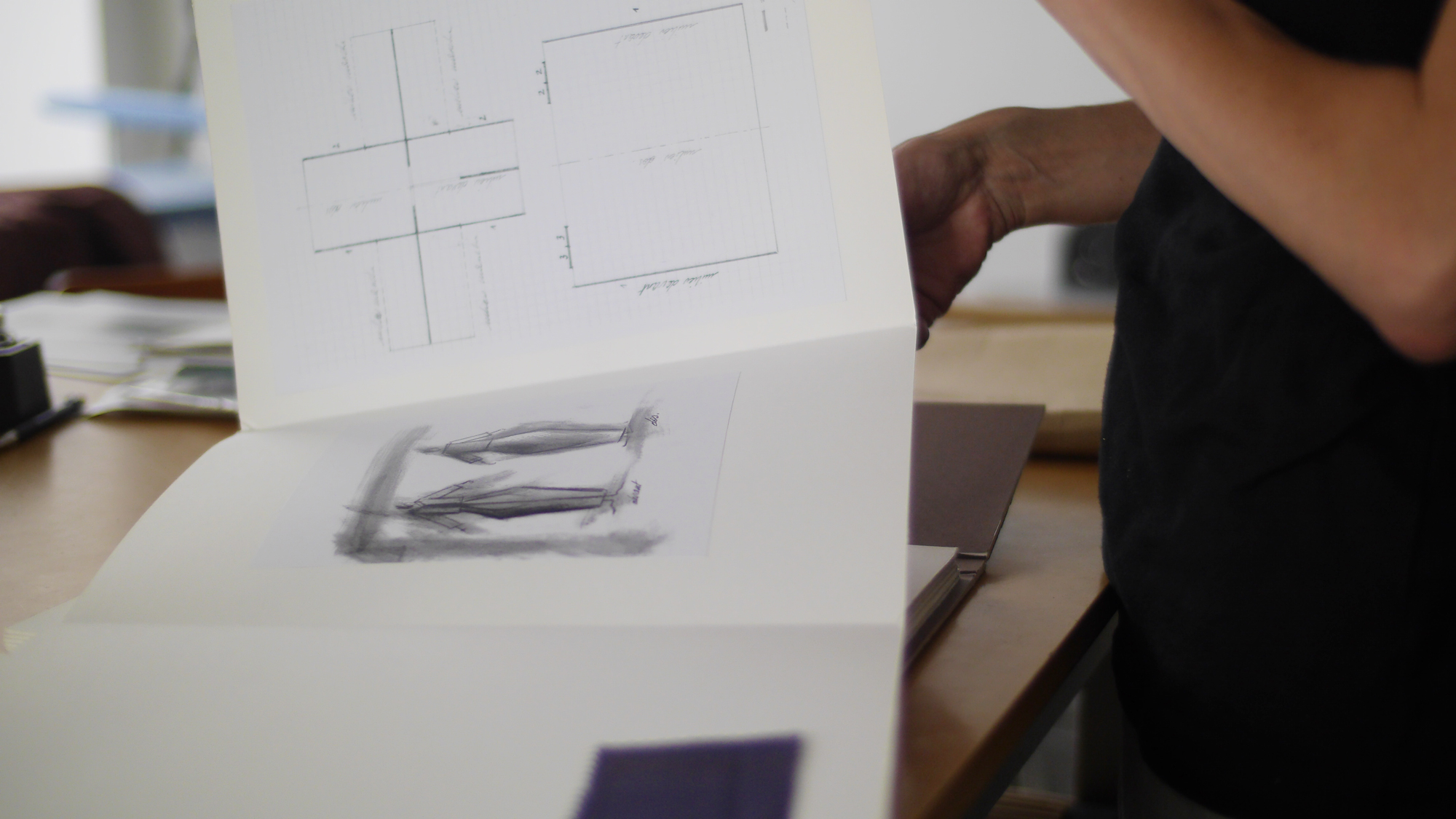 OMBRE, Albane's conceptual project where she transforms a square or a rectangle into a dress. Photo: Mona Kim
Japan is Albane's key source of inspiration. Stripping the superfluous except for that which is essential and necessary is her approach. "Since there are only a few lines, it absolutely has to be in the right place." A musical equivalent would be pieces composed by Bach in which seemingly simple series of notes if played incorrectly would amplify the most minute imperfections..
In search for the purest of forms and precision in silhouettes, she works in a more sculptural and experimental manner. Rather than following the classic process of fashion design, she starts from gestural sketches that evoke a certain emotion and motion, then goes straight into constructing volume. She describes it as "creating an installation" on a mannequin. She then photographs the installation, reworks the images to find that line or volume that she wishes to bring forth, then retransforms them in three dimensions. Now she has a library of about 400 patterns, which she can readapt and transform to create new silhouettes.

Movement, Forms, Sound, Stories…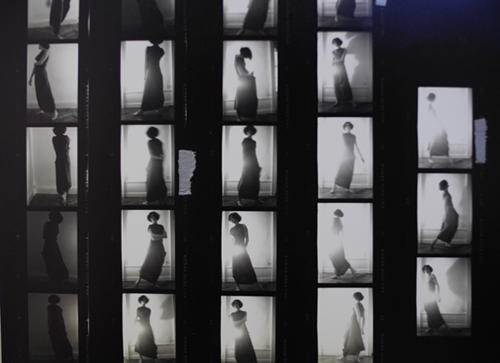 Albane does not fully identify with the label "fashion designer," as her path, process, and influences have been anything but traditional. Rather, she considers herself a "maker of clothes." Likewise, rather than succumbing to the typical time pressure associated with this industry, she prefers to create time and space to reflect and draw inspiration from elsewhere.
After an initial pursuit and a diploma in textile engineering, Albane shifted her focus to applied arts in textile while dabbling in contemporary dance. Upon the encouragement of a friend who had a dance company, Albane started to design costumes for the dancers, which eventually led to designing for more companies. Given the inherent nature of dance and its vast vocabulary of movements, it was essential that the costumes allowed freedom. The principle that clothing should never obstruct movement—whether it be walking or sitting— has shaped her approach.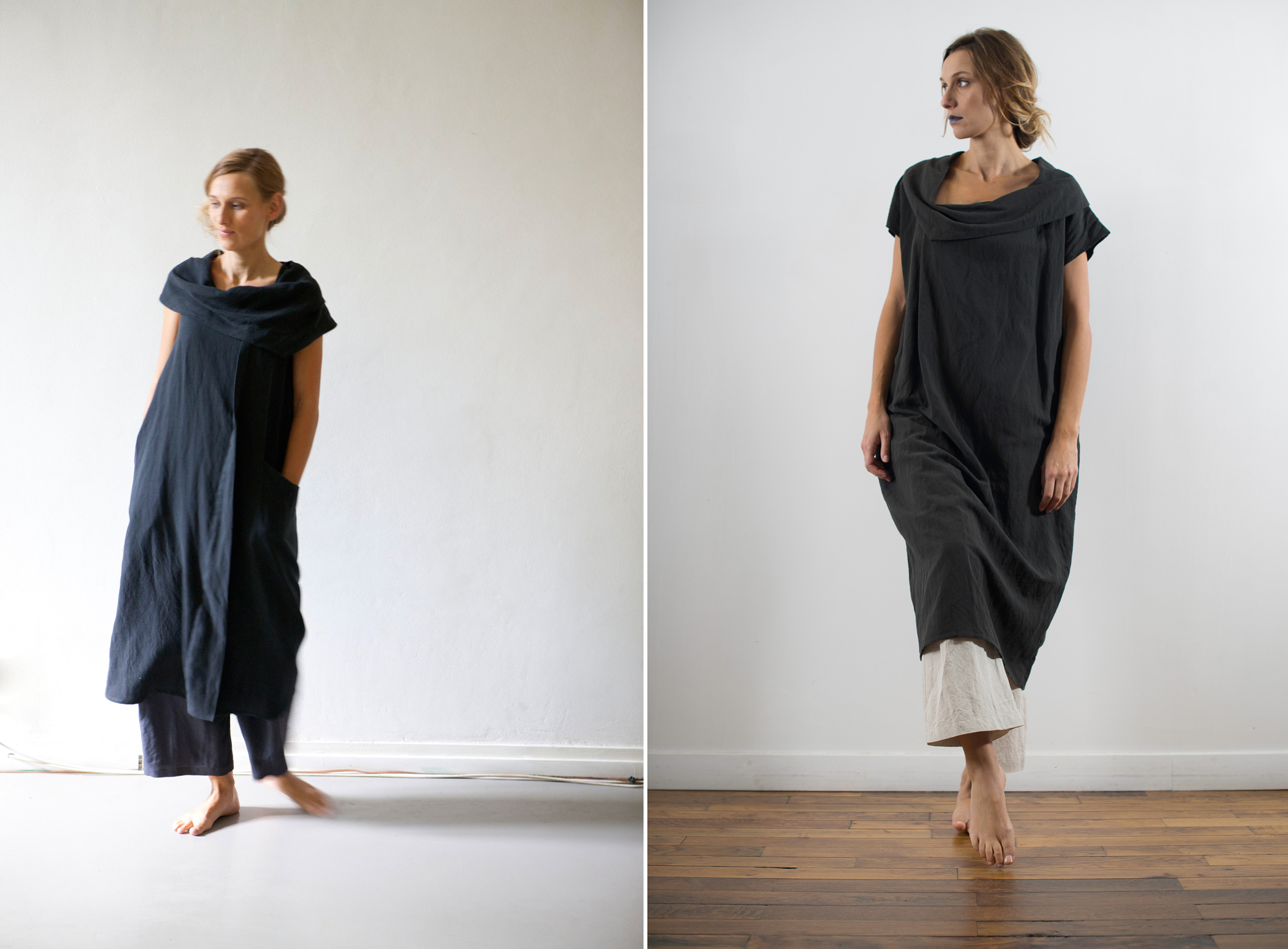 (LEFT) Photo: Pierrick Verny, (RIGHT) Photo: Éric Sermet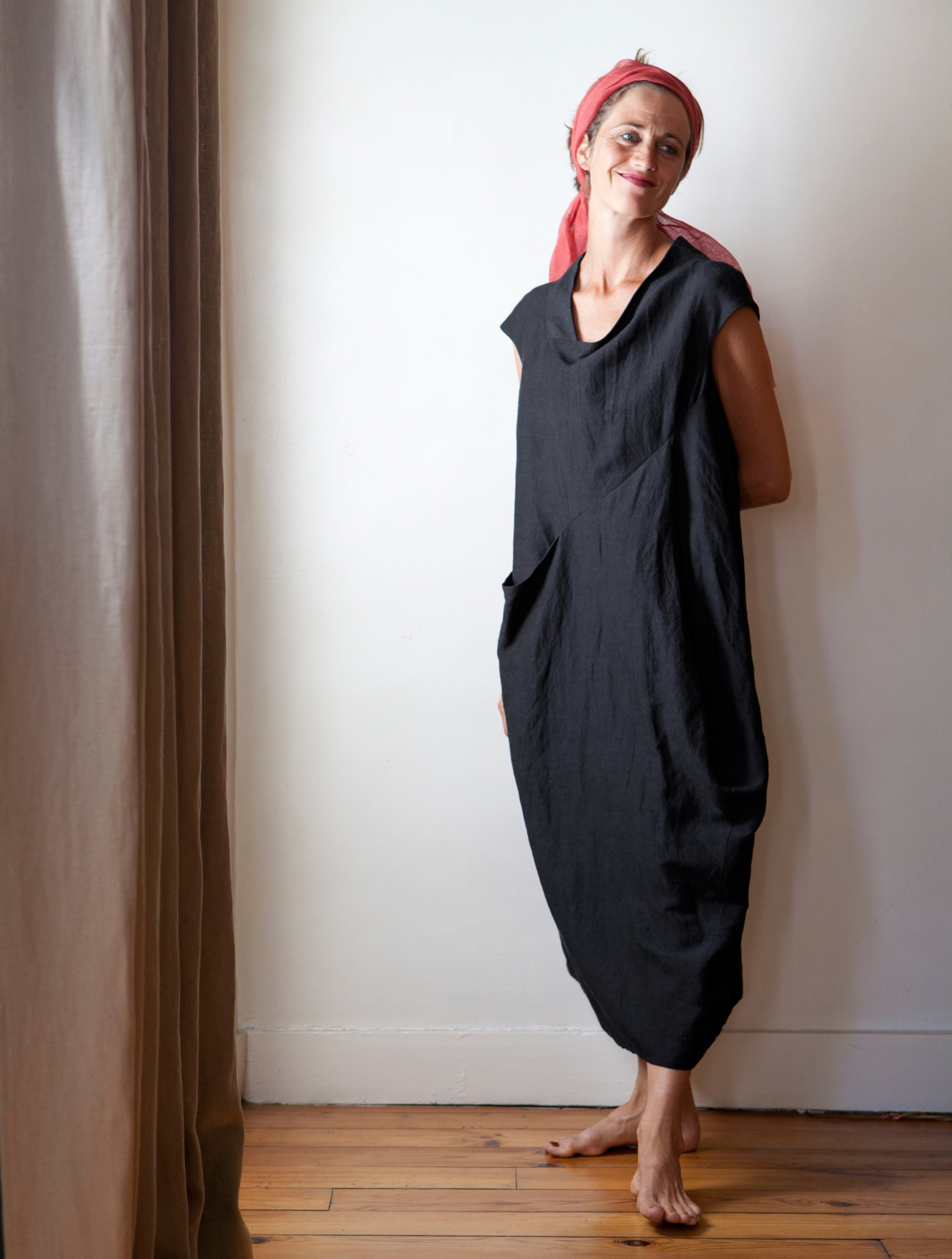 Photo: Pierrick Verny

"There are those who like to feel the clothing. But for me, I see clothing more as an envelope that we inhabit. Something happens between the dress and the person who wears it. When someone puts on the clothes, I see something that transpires in that moment. An état d'esprit that one possesses inside comes forth. It is not even a question of morphology, but more with the inner personality of each person that brings life to a dress. In this sense, each person appropriates a piece in his or her own way and breathes a unique life into it."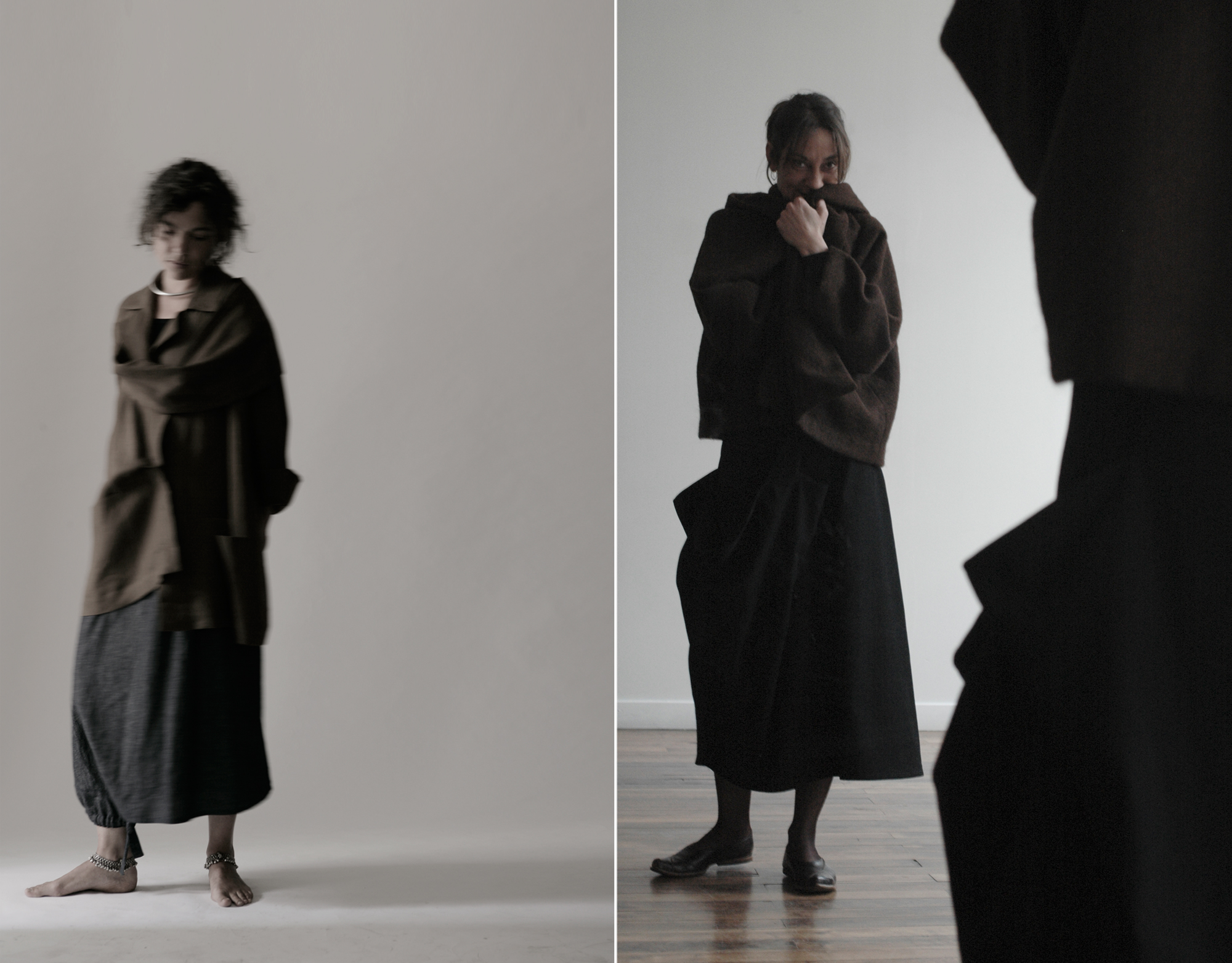 Photos: Pierrick Verny
Albane sees clothing to be more than what meets the eye. It is also a story. Drawing inspiration from the novel Silk by the Italian writer Alessandro Baricco, her recent personal and artistic project Noces de Soie combines the notions of imaginary voyage and multidisciplinary collaboration to create an experiential live event around a piece of clothing. Silk is a story of a man who was sent to Japan to find silkworms to bring back to Ardèche, a region that had suffered a disease of the species, at the end of the 19th century. Taking cue from the four 3-month journeys undertaken by the protagonist of the novel, Albane made four jackets to represent his voyages.
The material of mud silk that possesses a special fabrication process and a particular bristling sound, earthy tones inspired from the novel's illustrated version, the notions of seasons and travelers' coats, words, landscape drawings, photography… all come together into an interpretive and highly experiential collection.

"This silk material and the sound it makes is like an instrument. It evokes sounds of wind and movement which is associated with the idea of a traveler."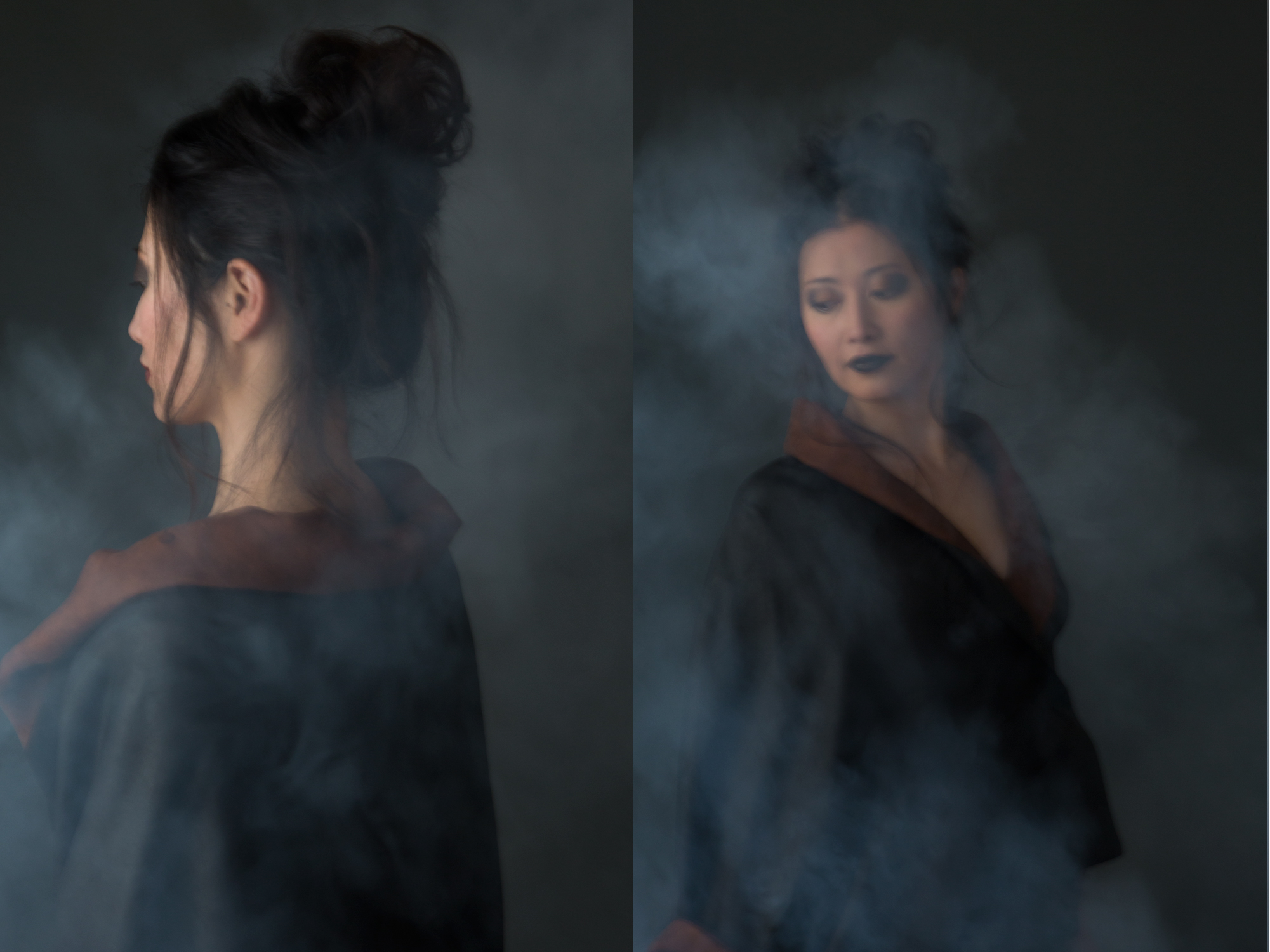 Photos: Pierrick Verny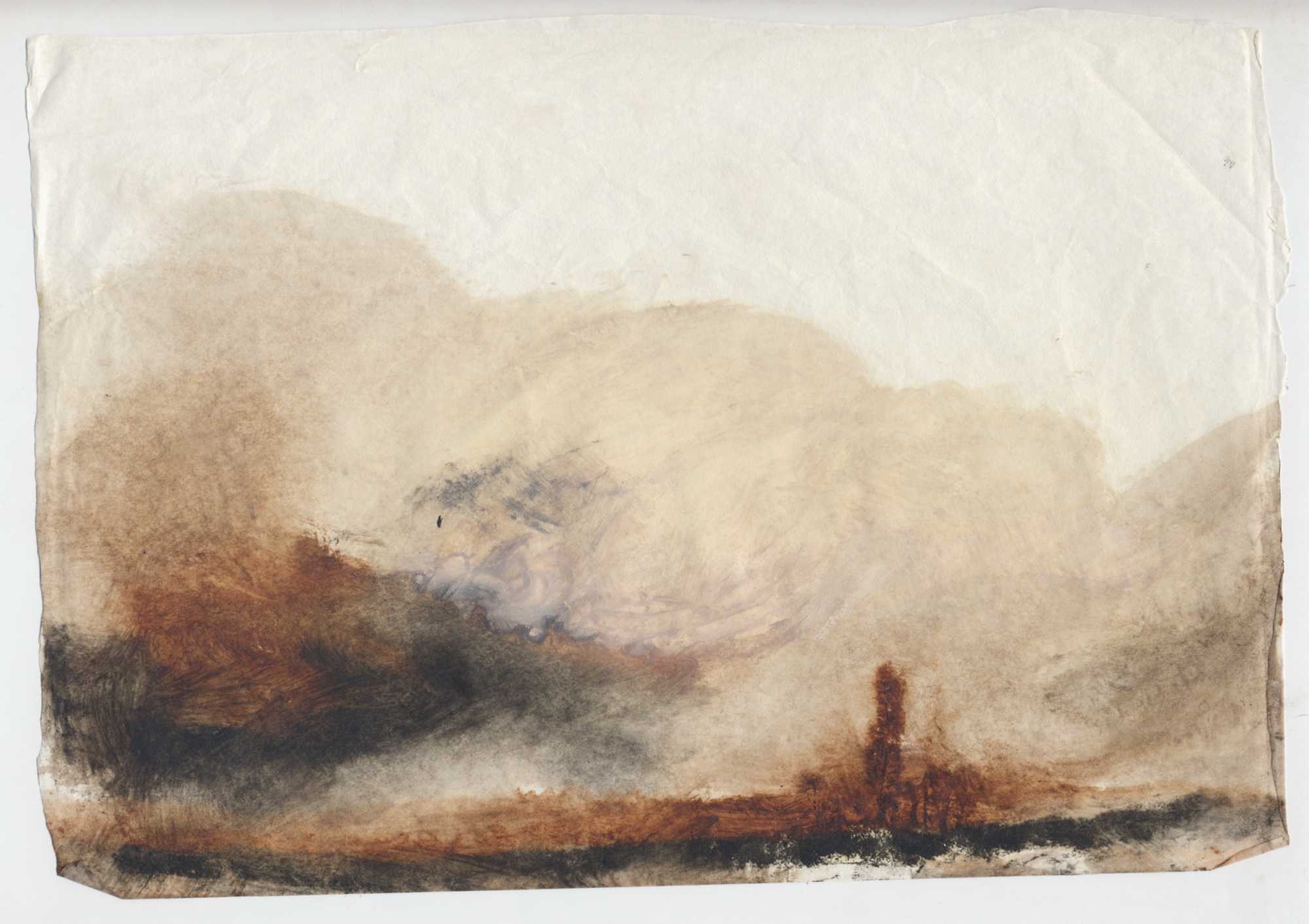 Drawing: Albane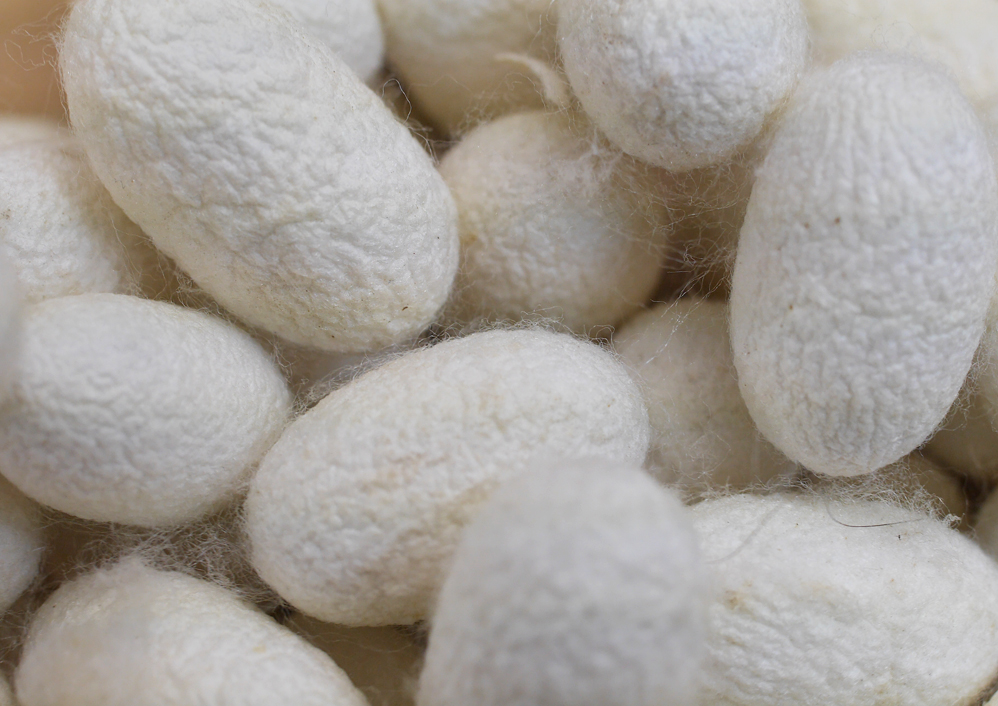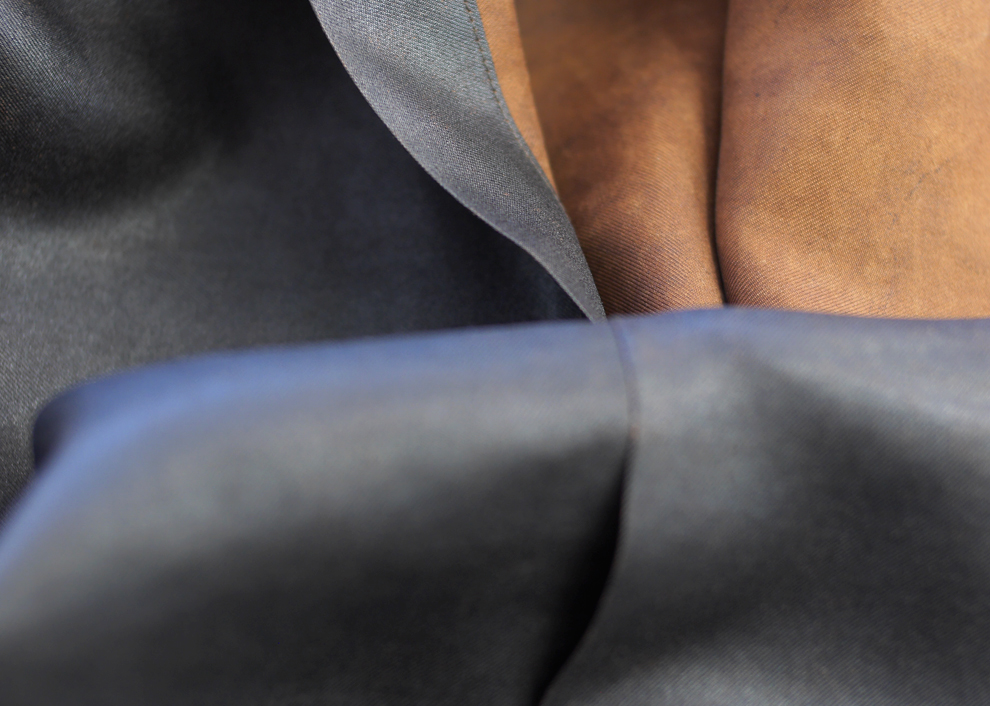 Lyon and Silk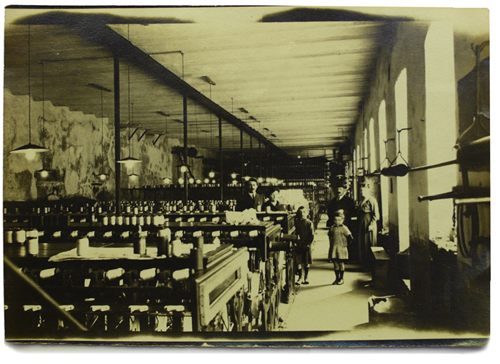 The factory of Albane's great-great-grandfather.
During the end of the 19th century, Lyon played a central role in the silk industry. In one part of the historical neighborhood of Croix Rousse, most of the living quarters were inhabited by silk workers also known as canut. Parts of those quarters, which had been reconverted into apartments, are still standing today. Historically, these living quarters had high vaulted ceilings with a large loom around which the entire family lived and worked to fabricate silk. In the other part of the neighborhood lived the silk merchants, including Albane's great-great-grandfather. Born into a lineage of silk merchants, tanners, and patternmakers, Albane continues her heritage in the world of textiles and création mode today in the very Croix Rousse neighborhood of her ancestors, quietly yet fervently immersed in her art of conceiving and making these graceful "sculptures."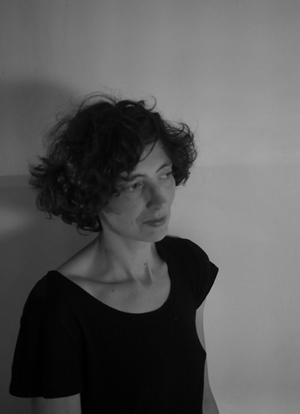 Photo: Benoît Daudel
Albane Olika is a creator based in Lyon, France. After graduating from Lyon School of Applied Arts in 1996, Albane initiated her career as a Wardrobe Mistress for several contemporary dance troupes. She then founded her first apparel company where she worked until 2005. She created her brand Albane Olika in 2006, following a journey to Japan. In addition to her work, her activities include drawing, painting and Japanese calligraphy (Sho). In tandem with her collections, she is engaged in artistic projects and partnerships with other creators, conceiving limited edition products, and brands such as Tapaé.

PHOTOGRAPHY: COPYRIGHT © PIERRICK VERNY, © ALBANE OLIKA, © MONA KIM, © ÉRIC SERMET, © BENOÎT DAUDEL. ALL RIGHTS RESERVED.