Primal, earthy, eternal.
Ochre. Its intense and powerful color conjures these visceral sensations.
Artistic expressions, adornment for beauty, medicine for healing, the colors of cities.
Ochre. This natural pigment of the earth has permeated human civilizations since prehistoric times.
Yellow, red, purple, brown, sienna, umber.
Ochre. Its multiple gradations affirm nature's capacity to create harmony.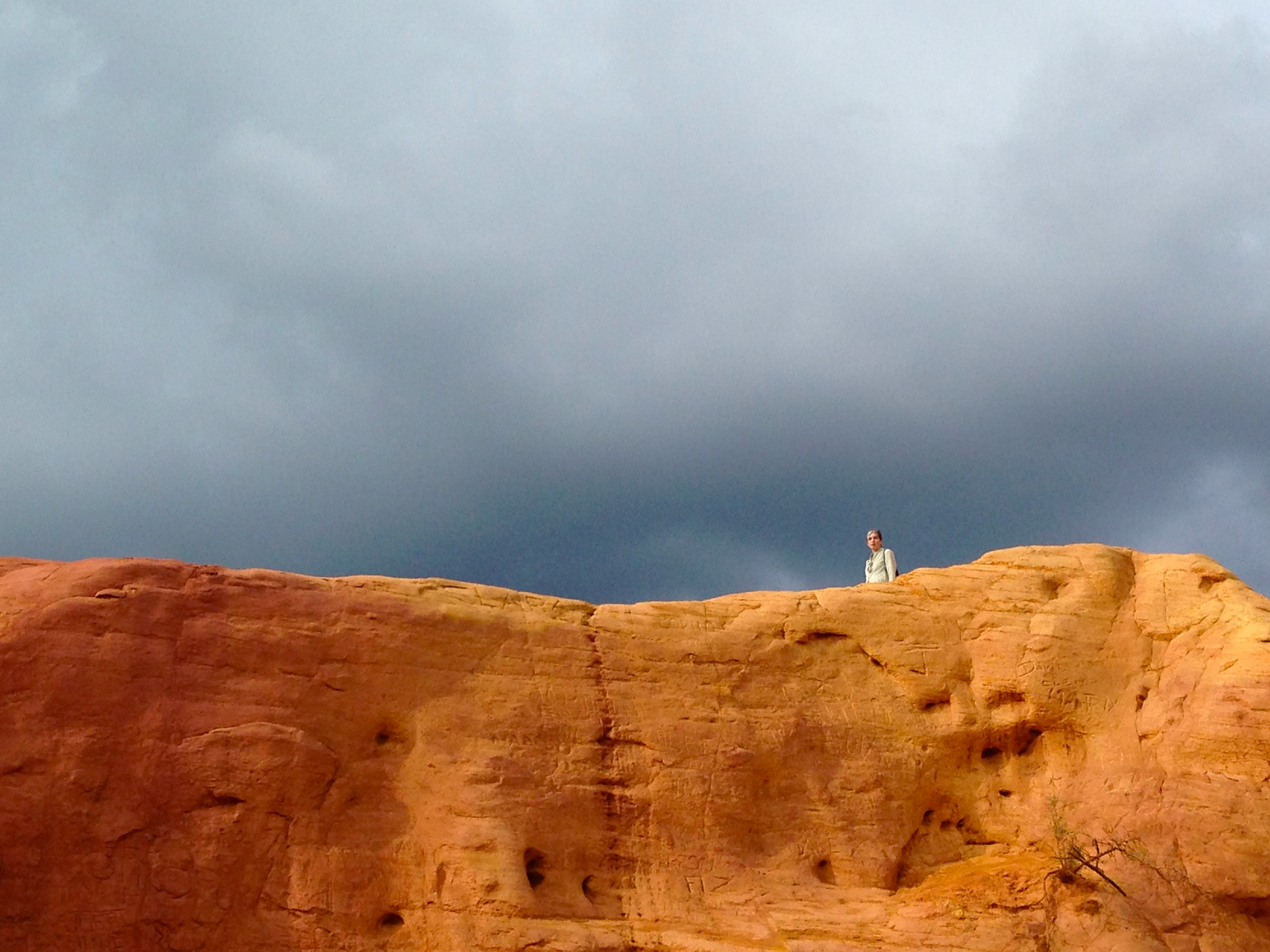 Photo courtesy of Nathalie Rozot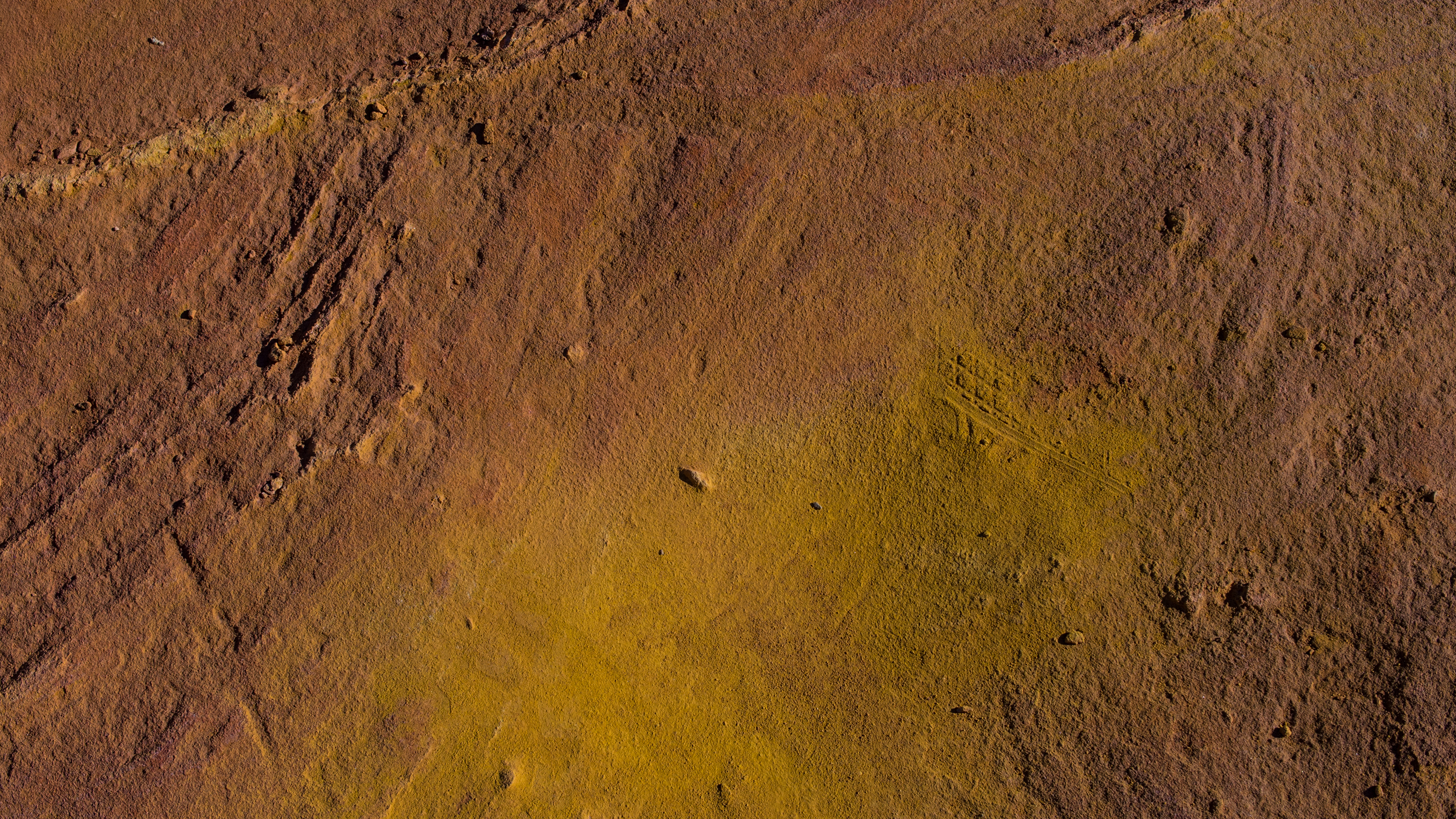 To enjoy the full story, become a Member.
Already a Member? Log in.
BE A MEMBER
For $50/year,
+ Enjoy full-length members-only stories
+ Unlock all rare stories from the "Moowon Collection"
+ Support our cause in bringing meaningful purpose-driven stories
+ Contribute to those in need (part of your membership fee goes to charities)
Ochre
Ochre is a ferric rock composed of 80% sand and 20% clay, or kaolinite. According to the French anthropologist Yves Coppens, it is one of the "useless" yet rare materials that has been used by man for more than 380,000 years, and its virtues as a natural pigment continue to be appreciated today.
Though its use dates back to prehistoric times, ochre only became widespread in the late 19th century, when Jean-Etienne Astier of Roussillon introduced the industrial process for making ochre pigment. Why is ochre highly sought after? It is one of the rare minerals that gives pigment. It comes from nature, and has long-lasting properties. In reality, it is more economical than standard paint or other synthetic pigments. But this information has been purposefully repressed by the paint industry in order to protect its share of the market.
While ochre gives color, it has also been traditionally used with other elements such as gum and other matters to create materials such as the tubes inside bicycle wheels, rain boots, elastics, linoleum, etc. However, the introduction of petrol killed the traditional use and production of ochre as a material-maker. It also ushered in more synthetic
materials and color.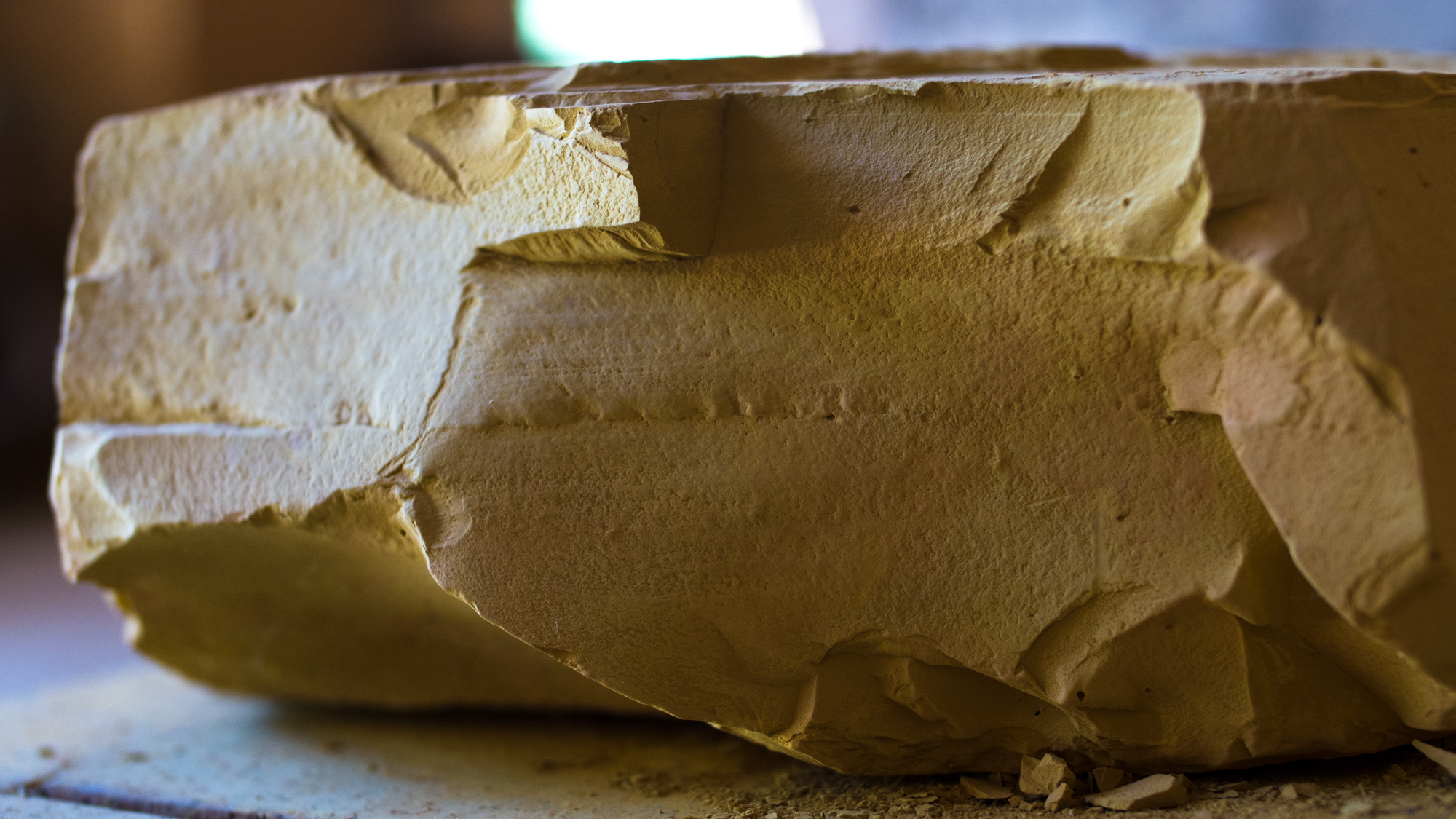 Provence's Finest Yellow and Red
Though Italy, Australia, India, and some parts of North Africa are all sources of ochre, Provence is the largest in Europe and one of the largest in the world today. Its scale is about 25 kilometers long, 10 kilometers wide, and 150 meters deep, making Roussillon in Provence, France, an important source of ochre pigment since the 18th century. Today, Provence produces seven gradations of ochre.
Around 230 million years ago, Provence was under the sea. Roughly 117 million years later, an iron-laden clay mineral named glauconite—a result of a complex chemical process—formed green sandstone. As the sea started to move away and the tropical climate brought rain, sun, and heat, the change in chemical property of the green sandstone was triggered, and it transformed to a white clay named kaolinite. With iron oxide, it changed colors to ochre. Ninety-two million years ago the process of transformation had stabilized. The origin of ochre was discovered by a French geologist only 40 years ago. The presence of fossil shells is proof of the presence of the sea millions of years ago.
Today, in the Roussillon area of Provence, entire villages are bathed in this magnificent color from the earth. Its streets are a testament to a long history of man working in harmony with nature. These magical places seem to have sprouted out of the heart of one of the biggest ochre deposits in the world.
In the 1990s, a concerted effort to preserve and transmit a millennium-old knowledge was instigated. Ôkhra, Conservatory of Ochres and Color, was founded by Mathieu and Barbara Barrois. Installed in the converted industrial site of a former ochre factory in Roussillon, the Conservatory has become a center for education, training, and the transmission of savoir-faire of ochre and the materials of color.
Built in 1921, the factory was revived to tell the story of traditional processes that span from the extraction of color from inside of the mountains, to the color that breathes life into our objects, creations, and habitats.
What does it take to extract ochre?
How does the color extracted from the mountains turn into a pigment ?
Read the full story of traditional processes in
MOOWON BOOK OF STORIES

(BOTTOM LEFT) Photo © C. Gardone, courtesy of Ôkhra, Conservatory of Ochres and Color.

Special thank you 
to Cécile Lindfors of Ôkhra, Conservatory of Ochres and Color, and Nathalie Josserand of Association Culturelle des Mines de Bruoux.
Ôkhra, Conservatory of Ochres and Color is a nonprofit cooperative (SCIC) recognized by the state for its cultural mission. It was established by Mathieu and Barbara Barrois in 1994, bringing together employees, artists, artisans, industrialists, scientists, volunteers, and local authorities within a shared gov-ernance. Situated in the converted industrial site of a former ochre factory in Roussillon of Provence, France, the Conservatory has become a center for education, training, and the transmission of savoir-faire of ochre and the materials of color. Workshops and organized tours on the industrial and geological history of ochres are conducted year-round.
The Mines de Bruoux are the remains of a former mine located in Gargas of Provence, France. Its extraction of ochre began in 1848, and it remains a testament to the era of exploitation of ochre during the 19th century. It is an impressive colored cliff of 40 meters, with rows of 5- to 12-meter high vaulted galleries in the midst of an underground grid that spans 650 meters of circulation. It is open to the public solely through organized tours.
TEXT and PHOTOGRAPHY: COPYRIGHT © 2015 MOOWON/MONA KIM PROJECTS. ALL RIGHTS RESERVED.